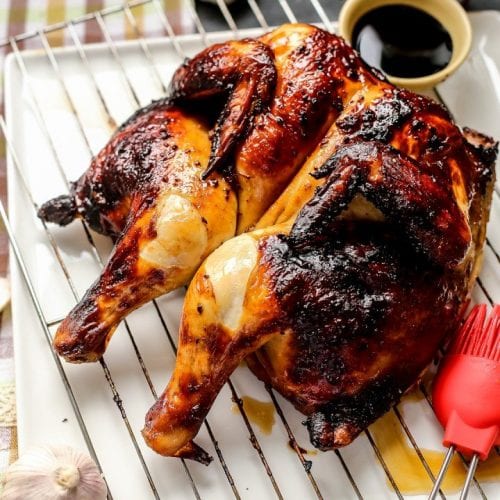 Sweet and Spicy Sriracha Soy Chicken
A simple chicken recipe you won't be able to get enough of. Marinate the bird overnight or in the morning and enjoy a sweet and spicy sriracha soy chicken dinner that night.
In a large bowl mix all marinade ingredients together until well combined.

Rub marinade all over the chicken and place in a zip lock bag, excess marinade into the bag. Let it marinate for 6 hours.

Roast skin side up at 180C for 45 minutes to an hour, depending on the size of your chicken.

Remove chicken from the oven, increase the oven heat to 200C then rub honey all over your chicken, place it back into the oven and roast chicken for 10 more minutes.