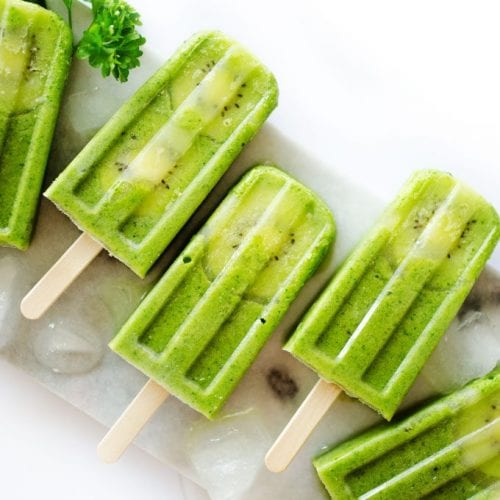 Smoothie Popsicles
When it is hot, hot, hot, freeze your green smoothies to make beautiful and deliciously cool smoothie popsicles.
Blend milk, spinach, and parsley until smooth. Add in the banana, 1 kiwi, honey, and ginger. Blend until smooth then taste, adding more honey if needed.

Peel and slice the remaining kiwi, placing a slice or two into each popsicle mold.

Pour in the green smoothie to fill each mold, then freeze until hard (at least 6 hours)

Remove popsicles from the freezer and run the mold under warm water for a few seconds to loosen them up.