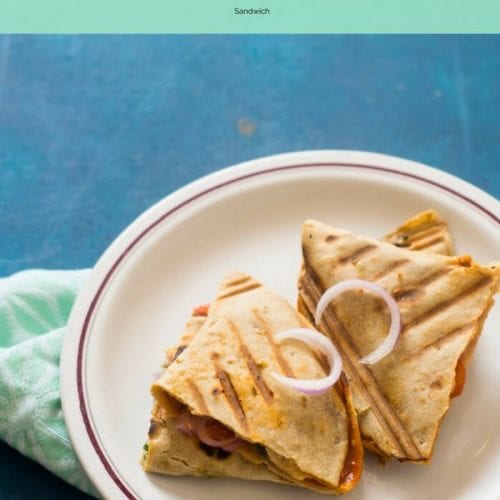 Grilled Roti Wrap
Check out this delicious way to use leftover roti to make a filling grilled roti sandwich as a wonderful lunch.
Heat a panini press or grill pan and drizzle some olive oil.

Apply ketchup on flatbreads and arrange vegetable slices.

Sprinkle salt, pepper and cheese on top and fold the bread all through halfway.

Place the roti on the preheated panini press and cook as per instruction manual.

Remove from press, slice and serve in kids lunchbox.