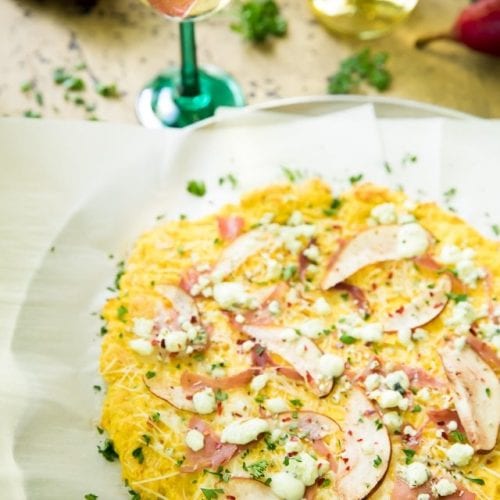 Riesling Wine Paired with Pear and Gorgonzola Flatbread
This pear and gorgonzola flatbread with prosciutto is a perfect combination of flavors. It's easy, a delicious appetizer or main dish and utterly delicious when paired with Riesling.
Store-bought or homemade pizza dough/flatbread

Thinly sliced pear or apple

Crumbled gorgonzola

goat cheese, feta or blue cheese

Shredded Italian blend or mozzarella cheese

Sliced prosciutto

cut into thick pieces
Preheat oven based on instructions for dough.

Prepare dough, as instructions call for, as well as other ingredients.

Precook dough, if directed.

Layer the dough with shredded Italian cheese then top with slices of the pear, prosciutto and chunks of gorgonzola cheese.

Bake for about 8-10 minutes or until the cheese is melted and the crust is golden. Cut and serve immediately.