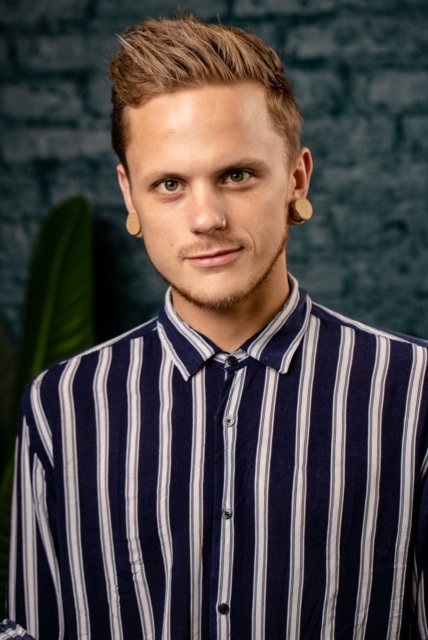 They Go Low, We Go Pride
"Pulling in classic summer flavors like sunflower seeds, bell peppers and coconut milk, this cocktail highlights the lively, bright strawberry flavors in the Chandon Rosé and evokes the warm glow of acceptance"
Add all ingredients except for the Chandon Brut Rose into shaker tin. Hard Shake. Fine strain and then dry shake (adds some extra texture with the coconut milk). Strain into 13.5 oz Poco Grande Glass (or larger if you want some crushed ice, pictured without). Garnish with lemon twist flower, and edible golden glitter rim.
How to make Sunflower Seed Golden Coconut Milk:
To a small saucepan, add one tablespoon of sunflower seeds, and lightly toast for about a minute. Then add one 1 can of coconut milk (13.5 oz), 1 tsp ground turmeric, 2 cinnamon sticks, .5 tsp black pepper, and .5 Tbsp (15 ml) maple syrup. Whisk to combine and warm over medium heat. Heat until hot to the touch but not boiling – about 4 minutes – whisking frequently. Turn off heat, and let cool.

*1-2 teaspoons of pre-made golden milk powder can be substituted for the turmeric, cinnamon, black pepper and maple syrup. Just add to toasted sunflower seeds and coconut milk and heat, then cool.