Halfway between San Francisco and Los Angeles lies the city and wine region of Paso Robles that has been growing a diverse array of grapes from Bordeaux classics and to favorite American varietals since the 1790's.
With over 40,000 vineyard acres planted and home to more than 200 wineries, the third largest wine region in California, Paso Robles, is a great area to get to know a variety of grapes. Consisting of generally warm days and cool nights, this area's climate is prime for producing high-quality grapes with numerous microclimates. The region is known to produce 46 different varietals that go on to become an even larger combination of wines. From rosés and red wines from Rhône to Bordeaux varieties and American classics, like Zinfandel, here are a few of our current favorites that you should explore to discover the Paso Robles region.

A White Blend: Vina Robles Vineyards and Winery WHITE4 $16
This estate blend is bursting with warm fruit aromas, like peach, cantaloupe and a touch of ginger spice, that come together on the nose to be full, but conclude on the palate with a bright and crisp finish. A white wine like this is a perfect expression of how the prime climate of the region can produce quality blends.

A Bordeaux White: Ancient Peaks Winery Sauvignon Blanc 2016 $17
Loaded with crispness and minerality, this Sauvignon Blanc starts with softness on the palate that gives way to bold acidity that remind the tongue of citrus zest. This bottle is a great reminder of the the refreshing wines the cooler areas of the Paso Robles region can produce.


A Rosé: Tablas Creek Vineyard Patelin de Tablas Rosé 2016 $25
With 95% of Paso Robles wineries being owned by families, this vineyard is a two-in-one example, a partnership of two leading wine families. Their rosé includes a blend of top Rhône varietals to create a light pink bottle with floral citrus notes that leads to fruitiness combines with minerality for a perfectly balanced blend.

A Bordeaux Blend: Victor Hugo Winery Opulence 2013 $30
Coming from the small, family-owned and hand-picked vineyard is this Bordeaux-style red blend. It is a big wine with notes of dark fruit, chocolate and oak. It feels full and silky on the tongue and finishes with tannins and acidity.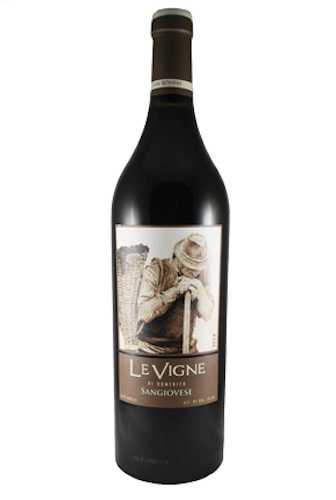 Other Red: Le Vigne Winery di Domenico Sangiovese 2014 $37
The 2014 vintage was laden with hotter than usual days that brought jam-like fruitiness and perfect tannins to this wine. Raspberry and cherry flavors mingle with earthy, sweet-savory notes. This is an elegant wine with layers of flavors that will keep your palate on its toes.
Zinfandel: Peachy Canyon Westside Zinfandel 2014 $22
This award-winning wine is a perfect example of the Zins that can be found in Paso Robles. Expressing the region's terrior, this Westside Zinfandel is a big wine opening with nutty fruit aromas that give way to tastes of warm baking spices and vanilla. We are excited to drink this wine in fall with smokey meat chilies and braises.