From a casual singles party to a cozy night complete with braised meats and a cozy fire, here are our favorite Valentine's Day wines that pair with every occasion.

For a Great First Pour: SIMI's 1876 Brut Rosé
This sparkling wine is just the elegant sip you need to kick of your romantic or fun evening with your lover or your best buds. With rich aromas of bread, fresh fruits like apples or figs, this wine has some serious body and can stand alone as a fine toast or bring its bubbles to a meal as a perfect palate refresher.
For a New Love: Willm Crémant d'Alsace Brut Rosé
If this is your first Valentine's Day with a new love, keep things light, but elegant with a fashionable bottle of pink bubbles. For $17, you could be pouring this high-quality sparkling wine to set the mood.

For Pure Fun: Balletto Vineyards Rosé of Pinot Noir
With bright notes of cherry, strawberry and lime this wine has a fun combination of acidity to pair with a delicate texture. It's quite lively and will bring just the spark of relaxed fun to your date night.

Pairs Well with Delivery: Falesco Vitiano Rosato 2015
There's nothing wrong with keeping things casual on Valentine's Day. Whether you've decided to stay in with your special someone, invite your BFF over, or just have a "me night", this is the wine to do it with. It's a fun rosé with great acidity that pairs well with pizza, pasta, sushi, or even a simple salad. This is your perfect wine to pair with delivery!

For a DMB Fan: 2014 The Dreaming Tree California Crush
Give your Valentine's Day date a relaxed and comfortable feel with this easy-drinking red blend. Do they love Dave Matthews? Even better, he worked on this blend. Affordable and approachable, each sip starts with warm vanilla, berry, and oak scents and dances on the tongue with refined tannins. Serve this red wine with grilled foods, dishes with peppers, or roast pork.

Perfect with Hearty Meats: 2015 Hahn GSM
Enchanting, with aromas of blueberry and strawberry jam, this red wine comes with a hint of spices. It's the perfect pairing to true comfort food, like braised meat. Remember, the way to the heart is through the stomach!

To Add a Seductive Feel: Two Range Red
The flavors of Valentine's Day can be found right in this bottle, sexy, aromatic spices coupled with rich, black cherry aromas, and seductive dark chocolate flavors. It's rich, full-bodied, with a long finish and will bring the relaxed and intimate mood the day calls for.

For a Truly Rich Glass of Wine: Lander-Jenkins Cabernet Sauvignon
Fresh aromas cherry alongside smoky tobacco and deep blackberry notes, this wine will take you an such a balanced flavor journey you may forget you have a date at all. It's rich, silky, and seductive.

Perfect with Well-Spiced Foods: 2013 Geyser Peak Walking Tree Cabernet Sauvignon, Alexander Valley
Packed with supple tannins and dark cherry, this wine is loaded with notes of maple, smoked meats, black olive and roasting coffee. It's an award-winning wine that pairs best with spicy meat dishes, like kebabs, or even sausage pizza.

Perfect with Charcuterie: Predator Zinfandel
This full-bodied wine brings a lot to the palate while still being food friendly. With lingering tannins and a long, juicy, fruit finish complete with smoky notes, we recommend this wine with steak or a smoked charcuterie spread.

For a Valentine's Day Crowd: 2015 Herdade do Esporão Monte Velho
If you're thinking of throwing a singles (or couples) party, rather than having an intimate date for two, be sure to serve this red wine. This Monte Velho wine is a crowd pleaser. It is bright red and offers intense fruit notes of ripe berries with warm baking spices. It pairs perfectly with a variety of foods from crostini to cured meats or sliders. Plus, you can usually find it for only about $12, so you won't break the bank by throwing a party.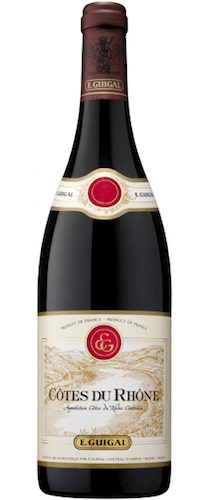 Perfect with Steak and a Cozy Fire: 2012 Côtes du Rhône Rouge
Get cozy with your lover in front of the fireplace with a glass of this wine. This Southern Rhône wine is made with a distinctly northern Rhône approach, with perfect blending techniques. Each glass is intense, with big body and notes of berries and spices. Sip this warming wine with a plate of charcuteries or a steak.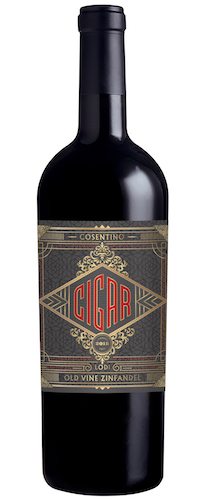 Perfect with a Box of Chocolates: 2015 Cigar Zinfandel
Perfect with hearty, warm, comfort food or a rich box of chocolate, this Zinfandel from the Lodi appellation is bold. And bold is just what you need to make a big gesture on Valentine's Day. Sure, a bottle of wine is a simple act of love, but the flavors inside nothing like simple. Deep aromas of spice and oak welcome you in and pull you into flavor notes of coffee and cocoa. It's a perfect expression of all the dark, sexy flavors of Valentine's Day.