Share Your Favorite Cheese Moment – Win a Castello Cheese Tasting
SPONSORED STORY – BROUGHT TO YOU BY CASTELLO ALPS SELECTION
What is your favorite cheese moment? Share it with us, and win a Castello Alpine Selection cheese tasting kit for you and your friends!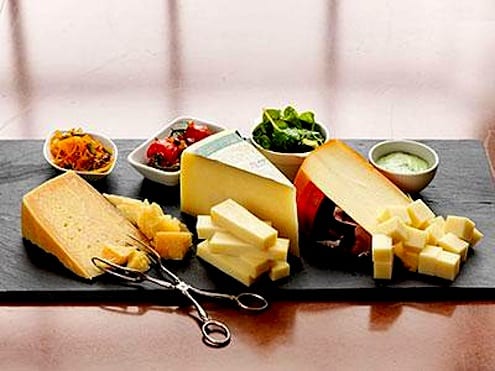 We all have our favorite cheese moments. Wether it is a few slices of cheese, melted over some freshly baked bread, or a classic cheese board and a glass of wine with friends – cheese is about indulgence and adding a little bit of daily luxury to life.
Share your favorite cheese moment in just a sentence or two below, and enter to win a complete cheese tasting kit consisting of Castello Alpine Selection Cheeses, a cheese board, condiments and drinks that match each cheese.
a Rafflecopter giveaway
Castello Moments
Castello® Bavarian Alps Selection is made from cows that live a life of privilege, grazing on Alpine grasses and herbs high up in the mountains during summer. Come fall, they are paraded back to warm homes and milked with care in a centuries-old tradition. Time-honoured recipes turn their distinctive, herb-infused milk into delicious cheeses that will transport you and everyone you share them with to a Bavarian mountain high. Castello® is proud to share these unique cheeses with you.