Without dairy, make a refreshing watermelon smoothie, perfect for summer and a quick, filling breakfast. Add a pinch of salt to bring out even more flavor.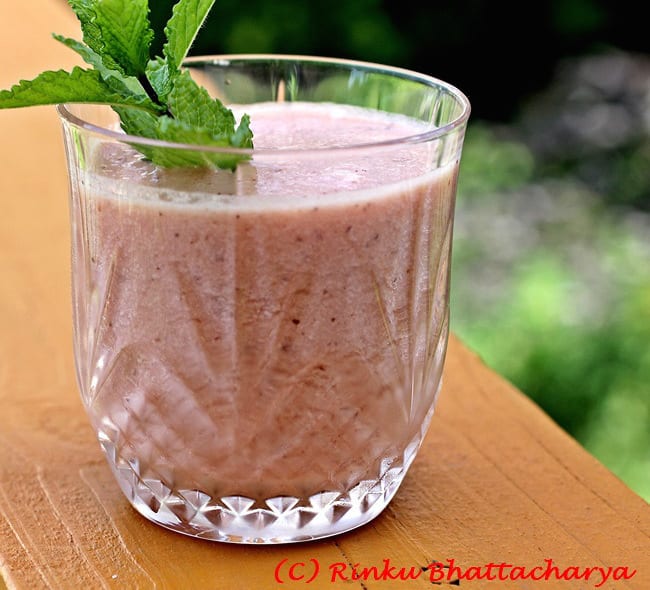 Most of the time when life is calm and somewhat functional, I try to get myself a decent breakfast. To meet a practicality criteria, it has to be simple and something that I can complete while moving around the morning routine of packing books, stuffing healthy snacks into lunch boxes and fitting myself into a reasonably presentable, stain free outfit. The last time I had thought about this watermelon smoothie was almost a year ago, life does not really change that much. There it is, still satisfying with its complete simplicity.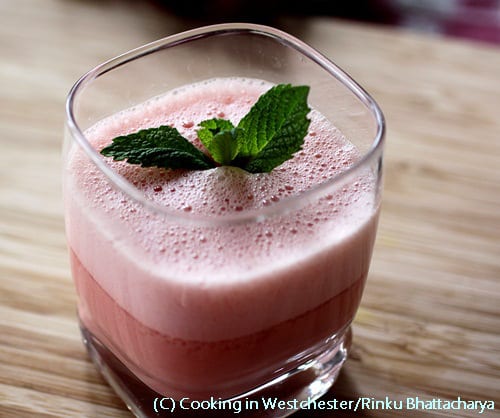 See Also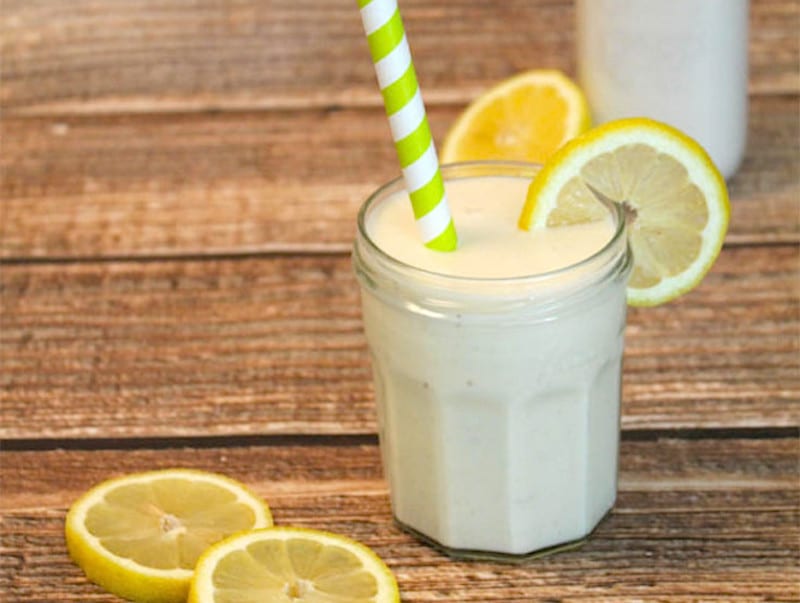 I decided to whip up a batch of my watermelon smoothie for everyone last afternoon. Through a quick glimpse from the camera, I observed that it made a nice, pretty and very refreshing drink. The watermelon that I picked up was surprising sweet. It brought a wonderful smile to my daughter's face and the cool drink served to be nutritious and made for a good healthy afternoon snack.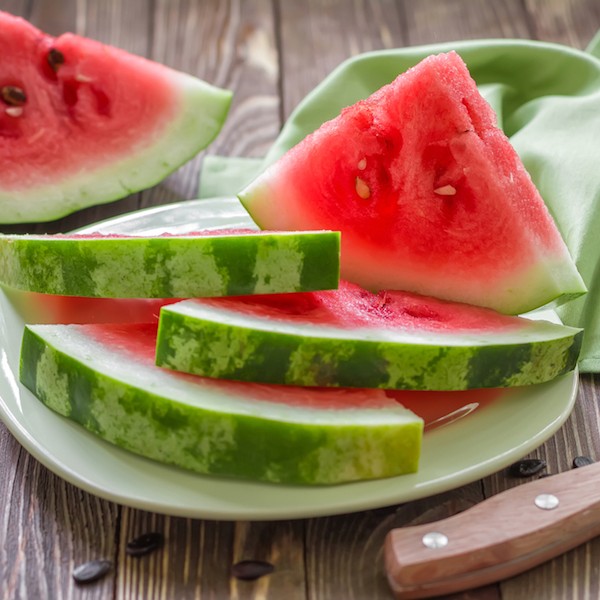 Rinku Bhattacharya
Ingredients
1

cup

almond or soy milk

3/4

cup

cashew nuts

1/2

teaspoon

black salt

6

cups

of cubed watermelon

about 3 pounds

Mint Sprigs
Instructions
Place the almond milk and the cashew nuts in the blender and process into a smooth paste.

Add in the black salt and the watermelon and pulse a few times and then blend for 3 minutes until smooth and frothy. Please note, if the watermelon has large seeds, these need to be removed before adding.

Pour the watermelon shake into serving glasses and add a few strands of saffron if desired and garnish with mint springs.
Rinku Bhattacharya
Rinku Bhattacharya, is a teacher of Indian Cooking and the author of the blog, Spice Chronicles. A busy working mother Rinku is committed to offering a practical approach of flavorful, everyday cooking often with an Indian Accent. An author of three cookbooks, Instant Indian, Classic Foods for Every Region of India made easy in the Instant Pot, Spices and Seasons, Simple, Sustainable. Indian Flavors and The Bengali Five Spice Chronicles. Rinku's passion for food starts with cooking and trying new recipes and extends to pairing and drinking wine with food and trying usual combinations by fusing various culinary influences. Rinku and her family are very committed to a sustainable lifestyle, and she uses mostly local produce for her recipes. She is joined in this effort by her husband who is an avid gardener and her children, Deepta and Aadi.