Welcome spring with this zesty and floral take on a sours cocktail.
In an effort to make cocktails taste more like the foods I love, i.e. Thai Food, I've been concocting various infusions lately and experimenting with some bizarre flavor combinations (more to come here soon). One of the simplest though was fresh lemongrass. I compare lemongrass as the pastel cousin to winter citrus. While the oranges and grapefruits have this intense zestiness that I feel counteracts the depressing reality that is winter, lemongrass is a good match for the budding warmth of springtime. It's floral, with some light citrus notes (but basically it's the same smell as a citronella candle).
For this cocktail I've also added back in a little bit of zest in the form of limes and lemons to make this a take on a sour. Juice + bitters + zest = just the right amount of punchy citrus.
See Also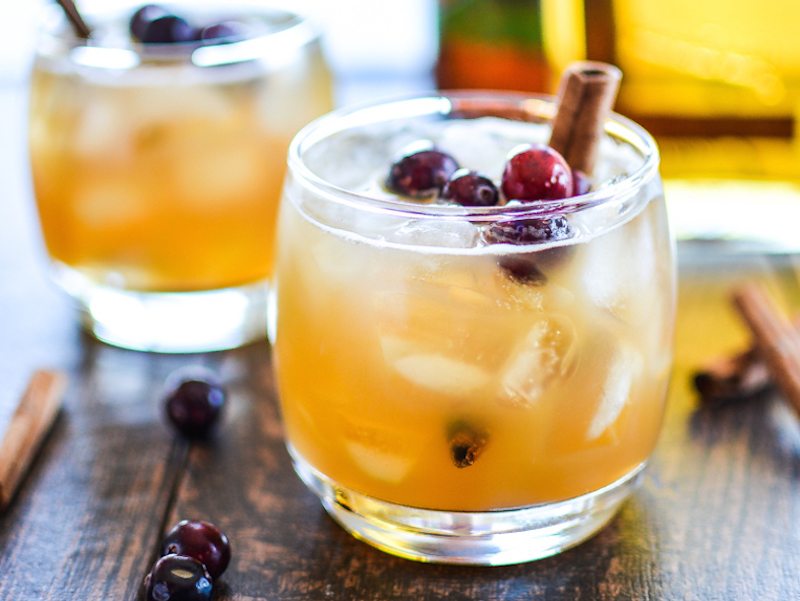 I'm using vodka as a neutral base for the lemongrass flavor to shine in the infusion. There are two ways you can go about infusing a lemongrass vodka this weekend depending on how much time you want to spend. The longer, more traditional way, requires nothing but time. You chop and bruise the lemongrass, cover with vodka, and wait about 1 to 2 weeks to extract the full flavor. The second way is quite quick, seriously quick, but requires some equipment. An instantaneous infusion can be made with a whipped cream canister and two N20 chargers. Extra equipment, sure, but a very immediate infusion.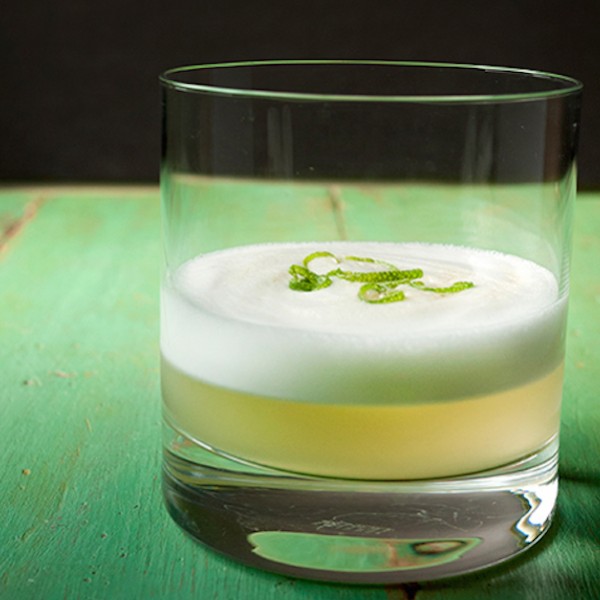 Elana Lepowski
Ingredients
For the lemongrass infusion:
4

lemongrass stalks

2

cups

vodka
For the cocktail:
2

ounces

lemongrass infused vodka

recipe above

3/4

ounce

freshly squeezed lime juice from 1 lime

1/2

ounce

simple syrup

1

egg white

3

dashes lemon bitters

lime zest strips for garnish
Instructions
For the lemongrass infusion:
Clean and remove the outer layer of the lemongrass stalks. Chop the stalks into 1 inch pieces and bruise them by crushing them with the side of your knife. Add the pieces to an airtight container and cover with the vodka. Cover and let sit at room temperature for at least 1 week up to 2 weeks. Shake daily. Taste after 1 week and continue to steep up to two weeks to desired flavor. Strain into an airtight container. Will last up to 6 months.

Alternatively, to instantaneous infuse, take chopped lemongrass and add to a whip cream canister. Pour in vodka and seal. Charge with one N2O charger. Shake well. Charge a second time with a new N2O charger. Shake well and then discharge contents into a clean, airtight container over a strainer. Infusion will last up to 6 months.
For the cocktail:
In a shaker, add the lemongrass infused vodka, lime juice, simple syrup, and egg white. Dry shake (no ice yet) for about 30 seconds to incorporate the egg white. Add ice and then shake hard for another 30 seconds. Double strain into a cocktail glass and garnish with 3 drops of the lemon bitters topped with the lime zest.