SPONSORED POST: From Dijon Originale mustard to Cornichons, Maille has a rich heritage starting in 1747 that honors tradition. Check out these easy recipes that pack great flavor, thanks to Maille. BONUS: Maille is giving away a one year's supply of their delicious products! Be sure to enter below.
So many delicious veggies, it doesn't even need chicken. These mini pot pies loaded with a mix of leeks, mushrooms, carrots, peas, potatoes, and barley, or whatever veggies you have on hand.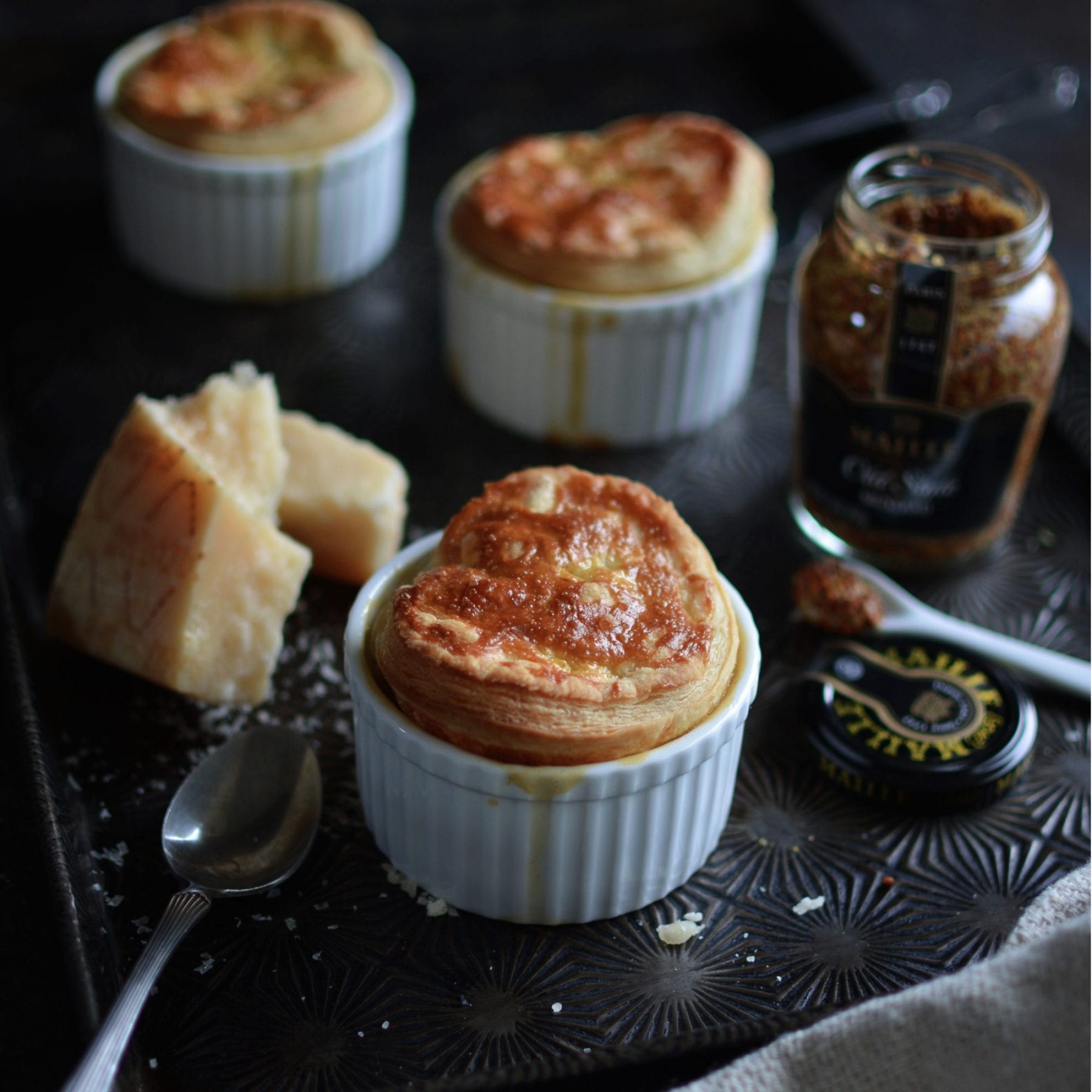 Year's Supply of Maille Giveaway!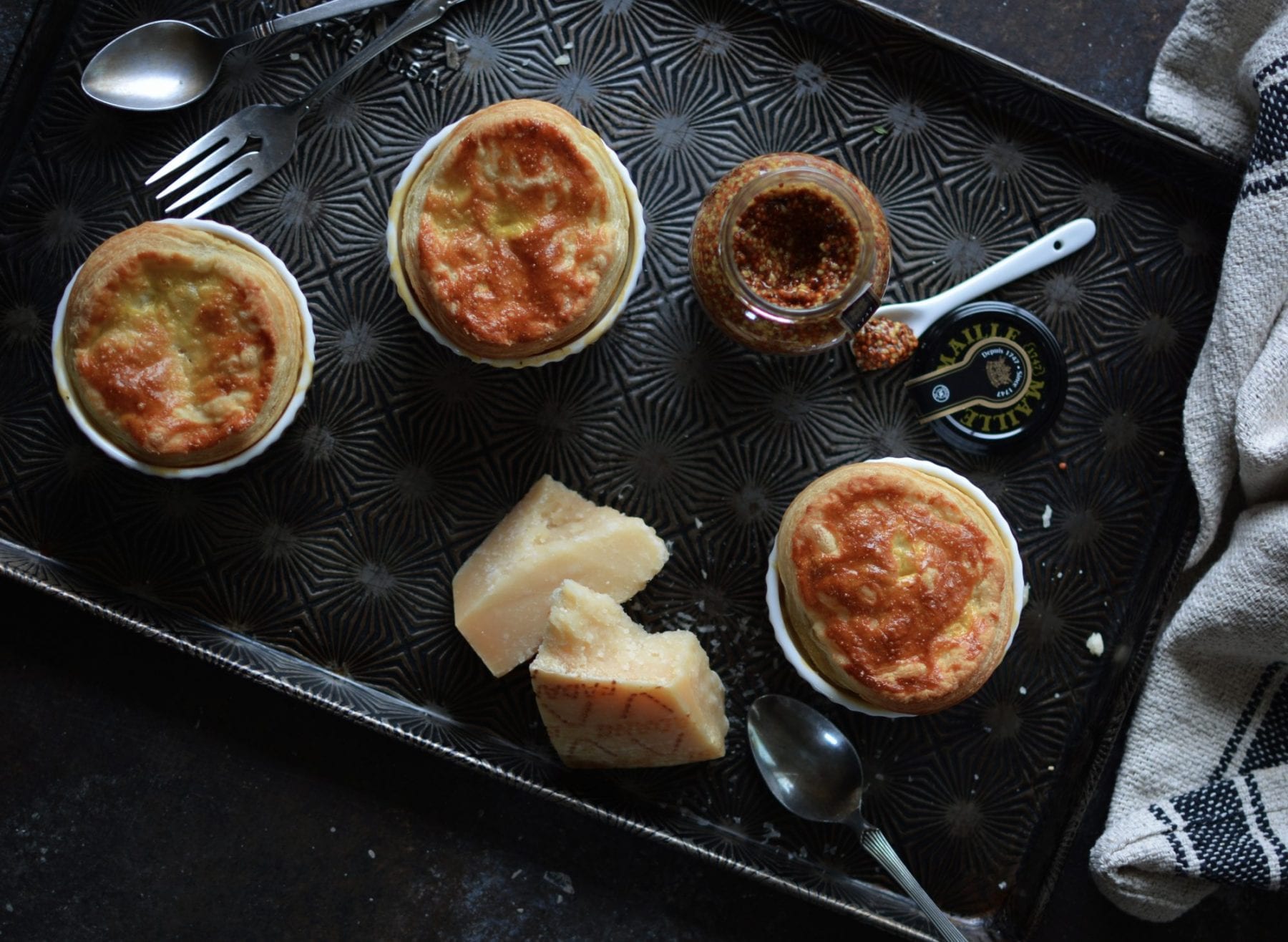 My favorite thing about winter is staying indoors when it's cold and dreary, putting on netflix all day, and cooking a whole lot of comfort food! I'm currently addicted to The Big Family Cooking Showdown – if you haven't seen it – it's foodie TV guilty pleasure to the max. One of my favorite winter comfort foods is pot pie. I love pot pies because they can be dressed up or down – they're equally perfect for dinner in front of your favorite show, or served to guests for a dinner party. They're also great for freezing for a delicious homemade dinner on a weeknight, when you don't have time to cook real food.
Whenever I roast a chicken, I always use leftover chicken to make pot pie, and then use the bones to make chicken soup. But pot pie is so rich and versatile that you don't need meat at all. In this veggie pot pie, I used a mix of leeks, mushrooms, carrots, peas, potatoes, and barley, but you can substitute with your favorite veggies. The veggies are bathed in a rich, creamy sauce, steaming together underneath a buttery puff pastry. I stir in Maille Old Style, a whole grain mustard that adds a pop of acidity and brightness to cut through the richness of the sauce, and really elevates the dish.
To get you through this winter in the most delicious way, we've partnered with Maille to give away a year's supply of Maille products, including 20+ different mustards and pickles! See below for entry form.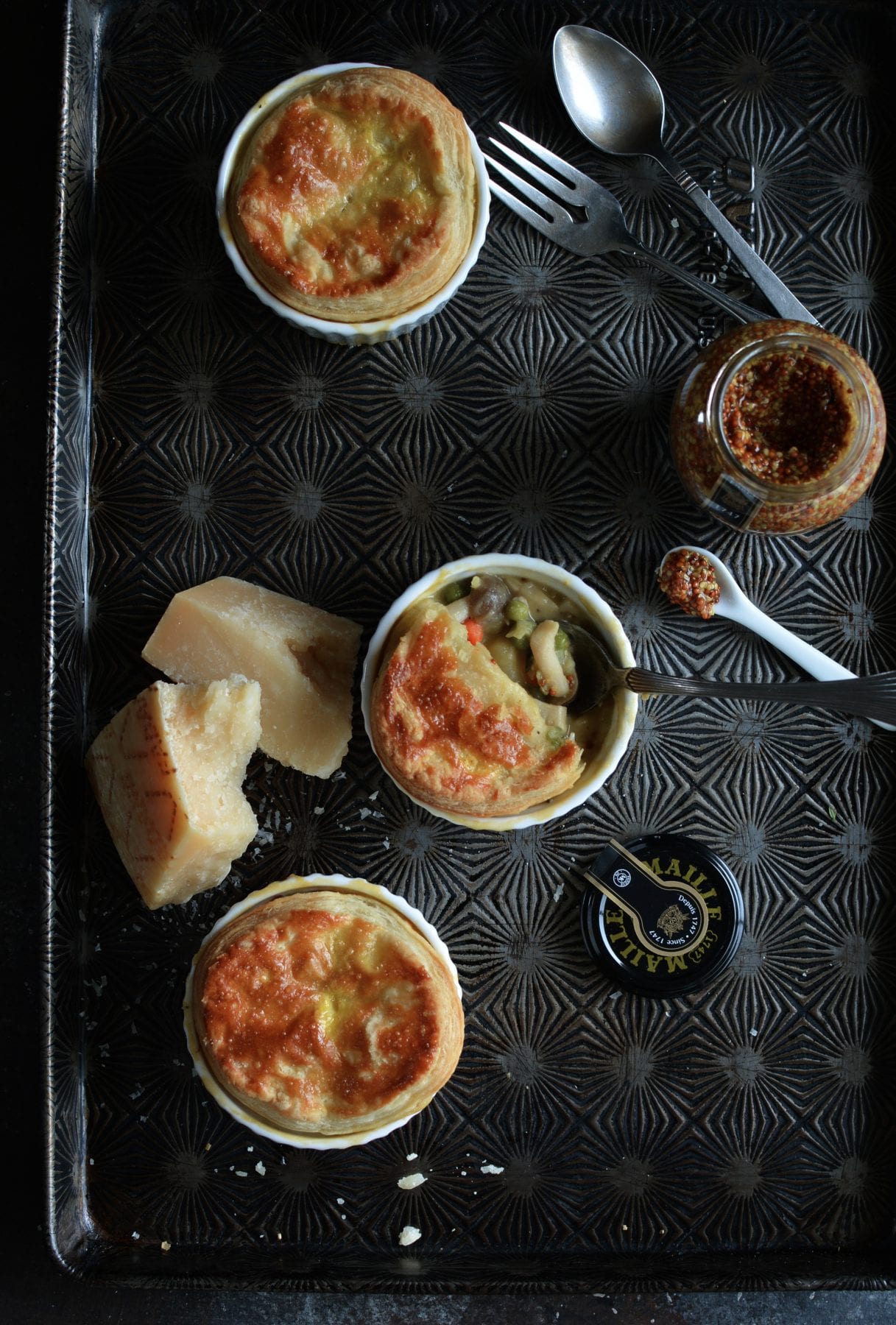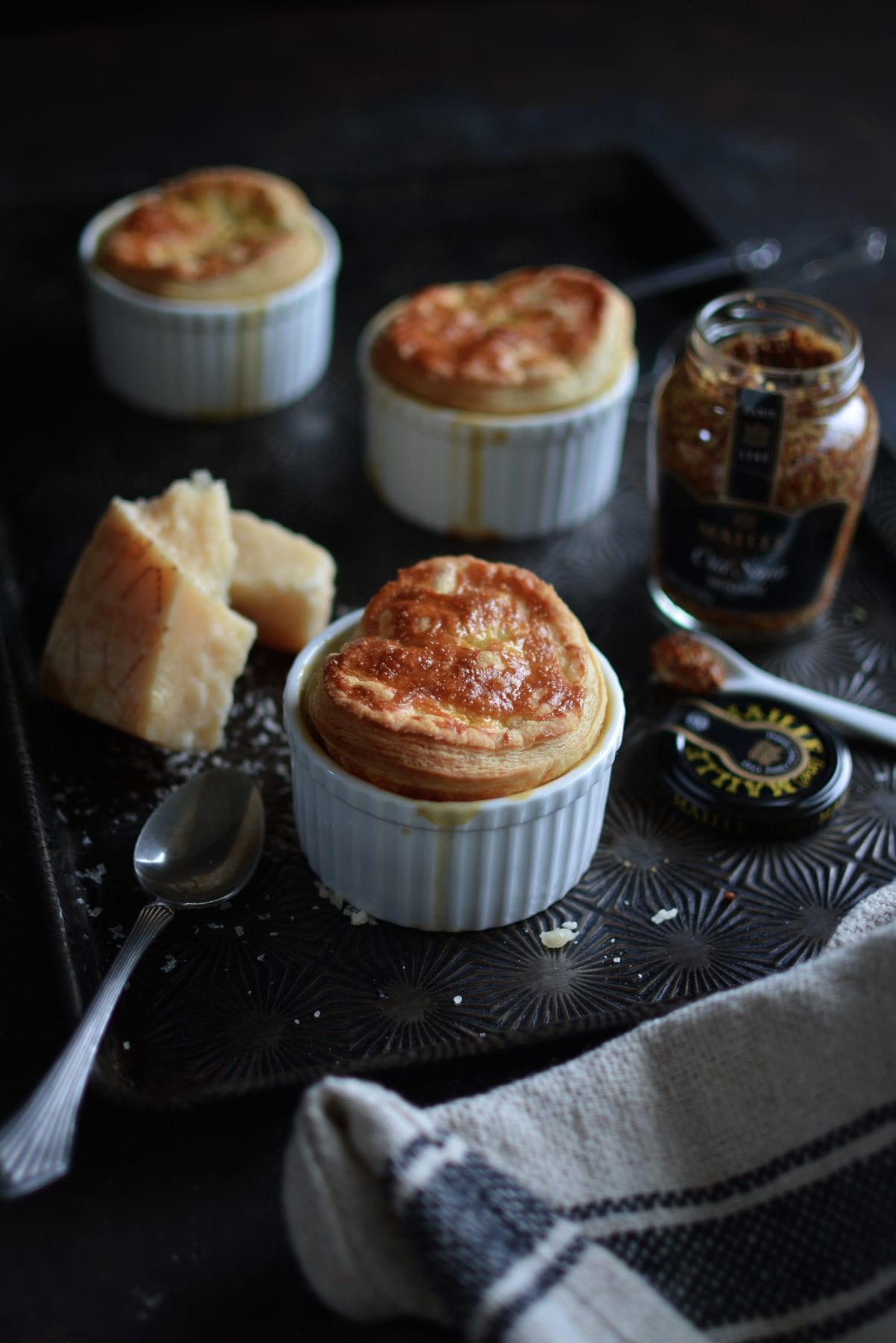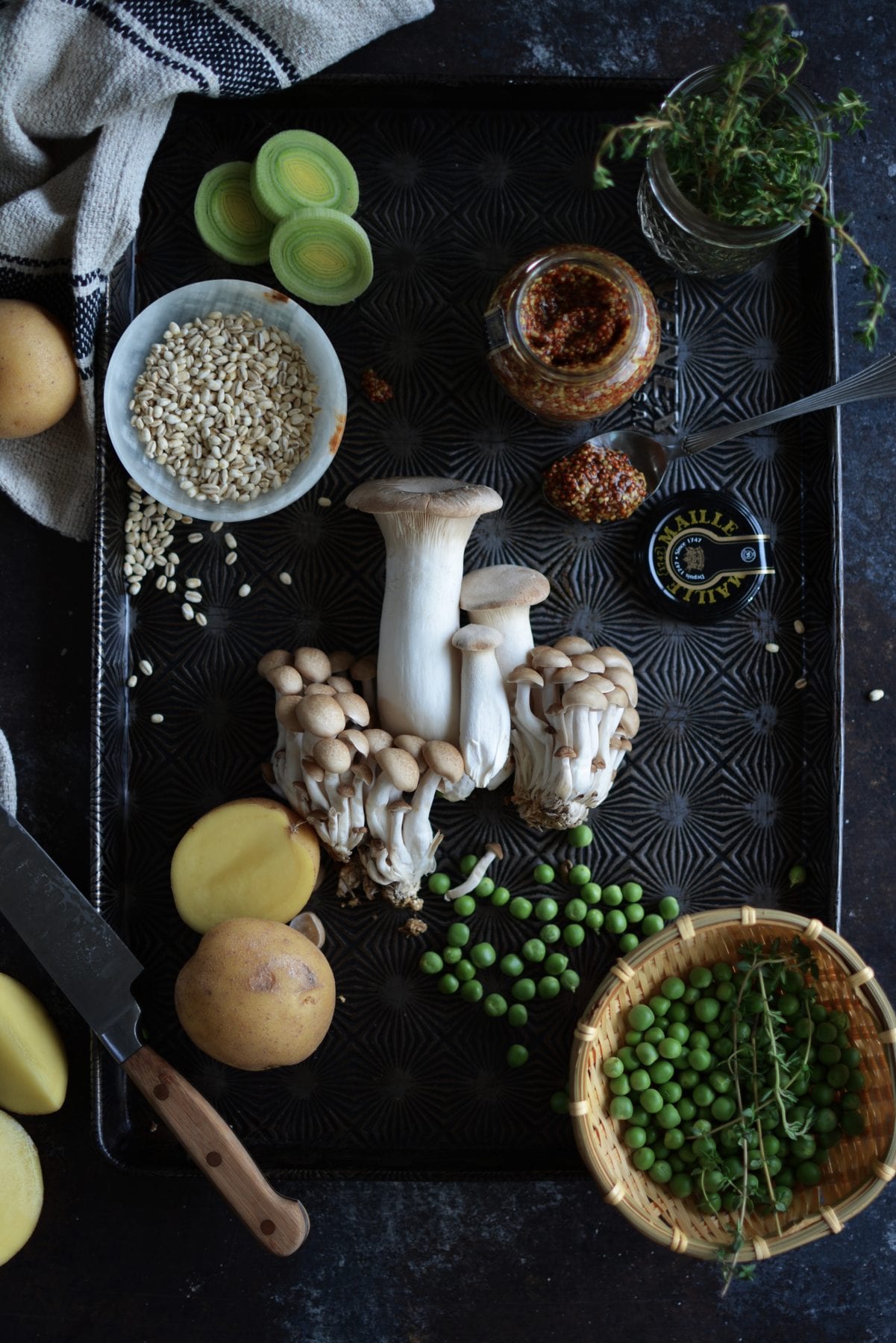 Click HERE for the cozy pot pie recipe.