Vegan Lasagna with Seitan Sauce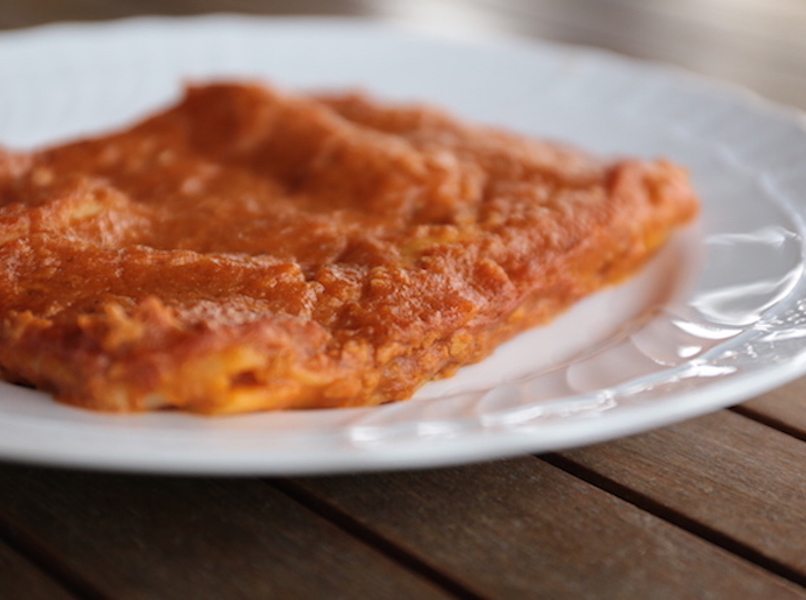 An innovative vegetarian take on the traditional ragù sauce, resulting in rich flavor and perfect for those who like variety in their cooking.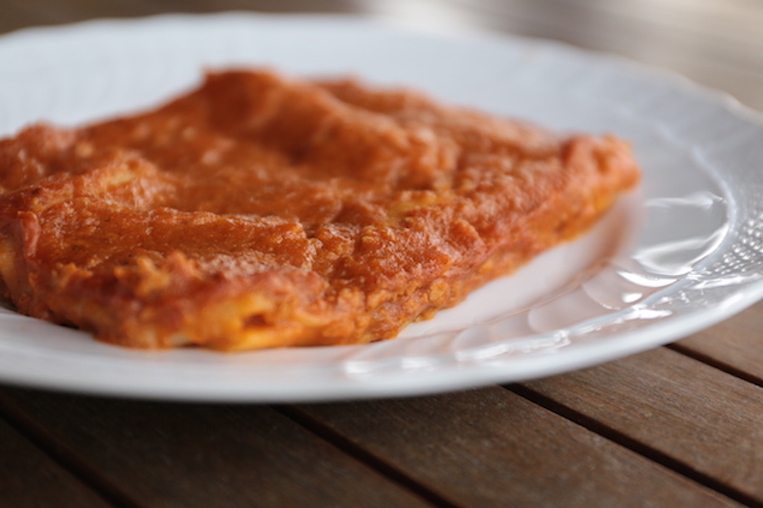 This is one of the dishes I enjoy preparing often. Seitan sauce is a vegetarian, innovative, delicious and cheap recipe. You don't need to spend hours in the kitchen because Seitan sauce can be made in less than half an hour. The result is a dish rich in nutritional values, recommended for those who love to vary their diet, alternating traditional dishes with tasty and healthy recipes that make your kitchen personal.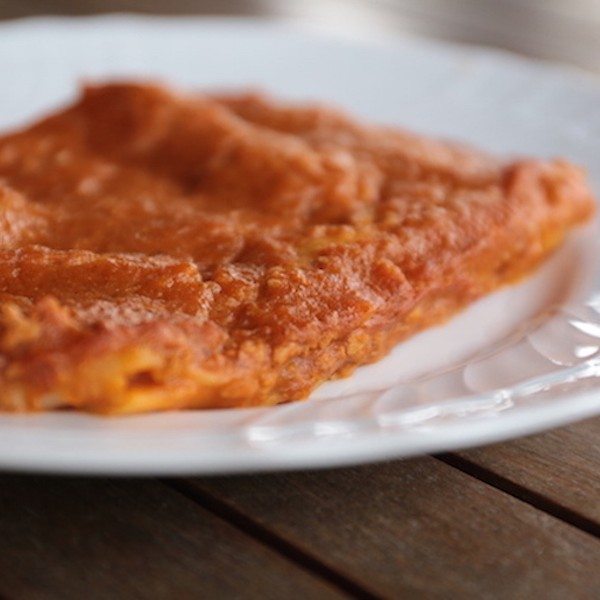 Veronica Lavenia
Ingredients
For seitan sauce
1

carrot

1

onion

a stick of celery

extra virgin olive oil to taste

100

g

3½ oz seitan

500

g

17 oz tomato sauce

pinch

of sea salt
For fresh pasta
400

g

14 oz durum wheat flour (or Farro-Kamut flour)

200

ml

7 fl oz warm water

pinch

of sea salt

1

tbsp

extra virgin olive oil
Instructions
Make a mixture with the carrot, onion, celery and cook with extra virgin olive oil to taste until golden brown.

Cut the Seitan into cubes and add it to the vegetables when they are almost cooked.

Pour the tomato sauce, salt and cook for 15 minutes over low heat.

Pour the flour on the work surface. Add half the amount of water, together with the oil and salt, and started to knead with fingers from the center.?Add the remaining water (more or less, also depends on the type of flour you use, and humidity of the environment in which you are working the dough), mixed with energy up to get a compact dough. Wrap the dough in a cloth and let rest for about half an hour (out of the fridge). Roll out the dough and form 4 squares or rectangles (for measurement, adjust with the pan where you will settle the dough).

Cook the pasta al dente in boiling salted water for 4-5.

Place the first square of dough on oiled baking pan and pour a layer of sauce Seitan. Continue in the same way for the other three squares of pasta and cover with the remaining sauce.

Bake at 180° C (350 ° F / Gas 4) for 30 minutes.
Veronica Lavenia
Veronica is a born and raised Italian. She inherited her love for travel, passion for cooking and natural, sustainable, healthy slow food from her parents. Her works have appeared in 'Vegetarian Living', 'Veggie Magazine', 'Lifestyle food', 'Australian Good Food & Travel Guide', 'Chickpea' and 'Free from Heaven', among others. She is the author of "Panini: the simple tastes of Italian style bread"; 'The Rustic Italian bakery", "The Vegetarian Italian Kitchen" and "A Modern Italian table", published by New Holland Publishers Australia.