10 Things to Check Out at the Vail Craft Beer Classic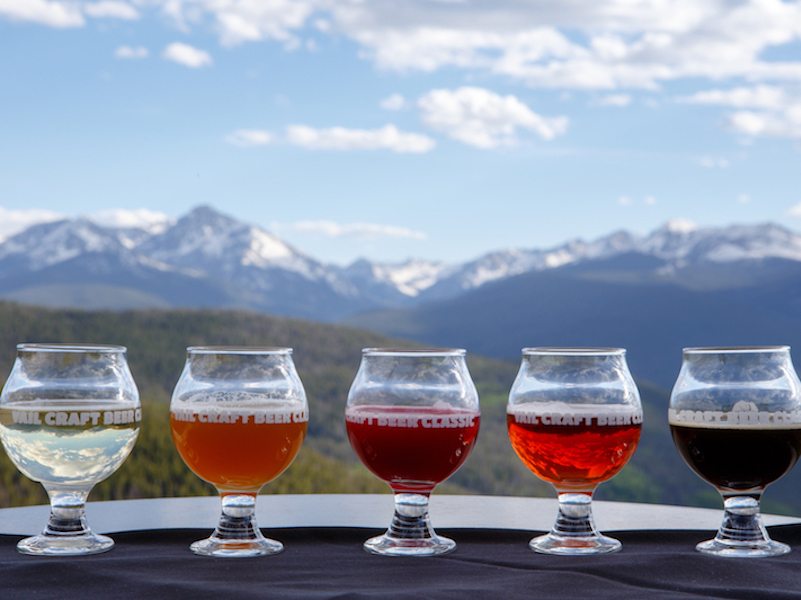 If you love beer as much as we do, be sure grab tickets for the second annual Vail Craft Beer Classic. Here are the events you don't want to miss.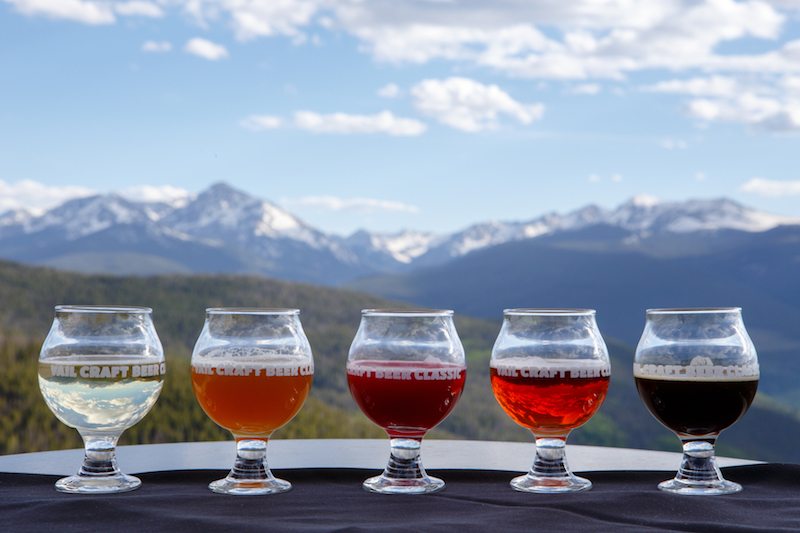 Good news! Tickets are now on sale for the second annual Vail Craft Beer Classic. Taking place June 14-17, in the heart of Vail this beer party is all craft beer for four days straight and benefits community nonprofit partners including Vail Valley Mountain Bike Association and the Colorado Brewers Guild. From paired dinners to brewer-led hikes, it truly has something for everyone with prices ranging from $35 to $195. Plus, there will be more than 300 beer, wine and spirit samples from craft breweries, wineries and distilleries to be tried over the course of the weekend.
Here's what we're excited about: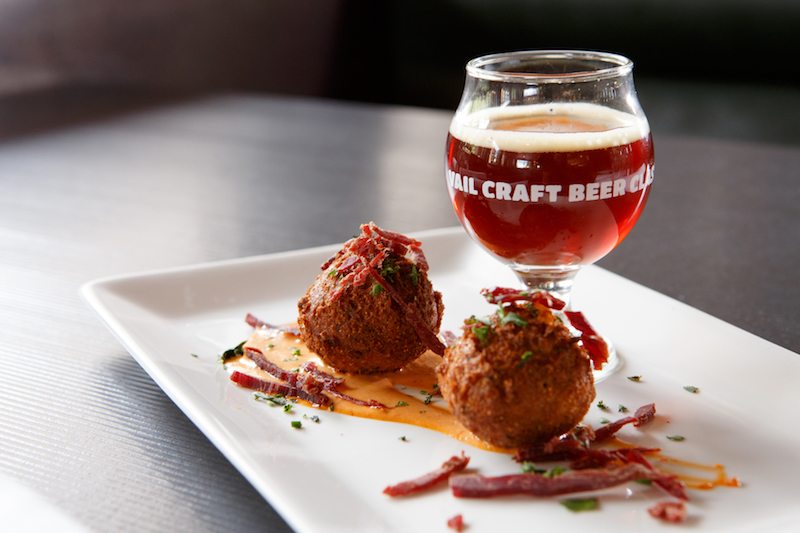 Brewers Dinner: Thursday, June 14, 7-9:30 p.m.
The four-course Brewers Dinner will kick off the Vail Craft Beer Festival with a celebration of culinary excellence and specialty craft beer. Hosted at Vail Ale House, chef John Olmstead will showcase a bold and rustic four-course menu, paired with unique beer selections, courtesy of Crooked Stave Artisans and FATE Brewing Co. $65, Tickets Here
Sip at the Summit: Friday, June 15, 6 – 9 p.m.
Ride the gondola to the top of Vail Mountain for the highest altitude beer tasting in the state (and possibly the country), complete with Rocky Mountain sunset views. Presented by the Colorado Brewers Guild, Sip at the Summit will exclusively feature Colorado beers, poured by more than 30 local brewers. The talented chefs of Vail Resorts will provide paired bites. $65, Tickets Here
Off the Hook: Saturday, June 16, 8 a.m. – 1p.m.
The Eagle River that runs directly through Vail supports an abundance of rainbow and brown trout. The Vail Craft Beer Classic offers a unique, intimate seminar for all fly fishing skill levels, topped off with a picnic lunch and refreshing beers. Limited to 10 tickets, anglers will be outfitted for a guided river trip followed by a boozy picnic lunch. $195, Tickets Here
Bikes and Barley: Saturday, June 16, 9 a.m. – 12:30 p.m.
Vail is known for two things, both combined for the Bikes and Barley event: World-class mountain biking and dining. A local ambassador from the Vail Valley Mountain Bike Association will meet riders at the Evergreen Lodge for a guided excursion in Vail's scenic mountains. Experts from Odell Brewing Co. and Boulder Beer Co. will be out on the trail, conducting a paired beer tasting during lunch, following the ride.$60, Tickets Here
Hike and Hops: Saturday, June 16, 9:30 a.m. – 12:30 p.m.
Up a mountain and down a beer. Local ambassadors will guide guests and the brewer owners of Horse & Dragon Brewery on a scenic hike throughout Vail. Following the outdoorsy outing, adventurers will enjoy a paired lunch from Vail Chophouse, complete with beer from Horse & Dragon. $60, Tickets Here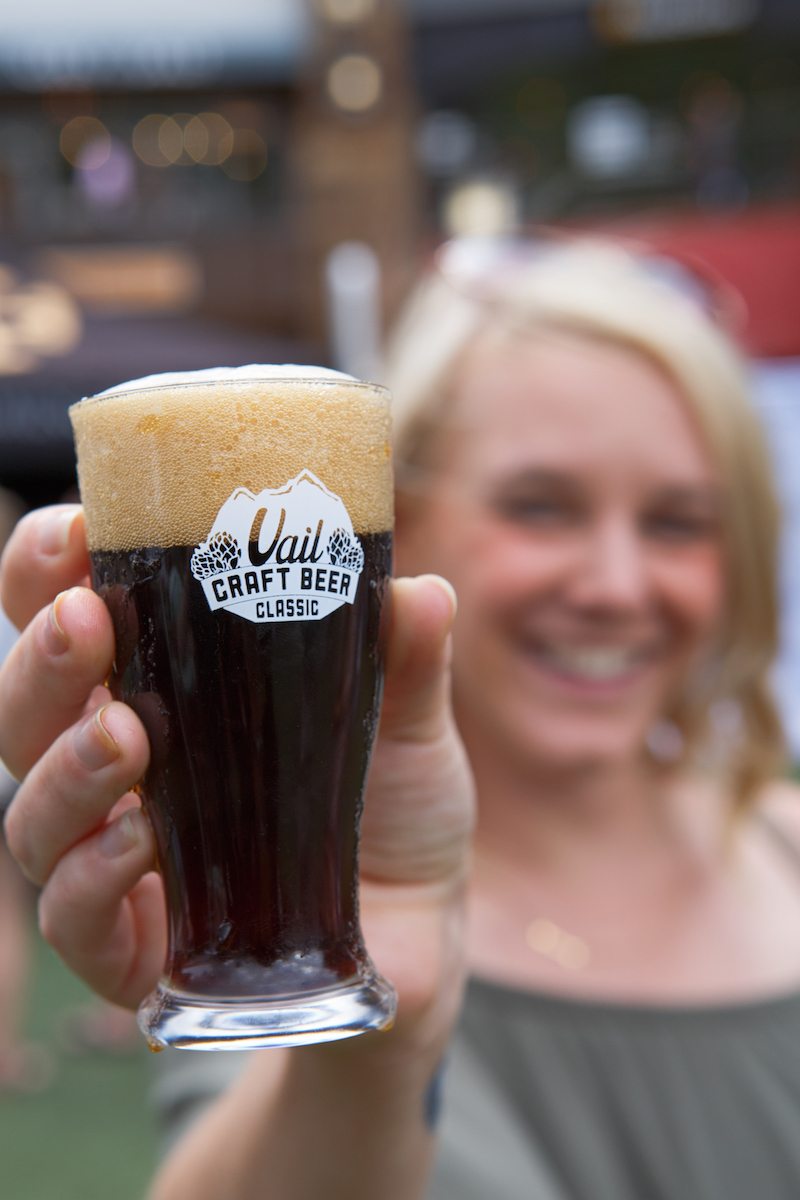 Grapes vs. Grains Flight School: Saturday, June 16, 11 a.m. – 12 p.m. ($35)
Grapes vs. Grains will allow wine and beer lovers alike to experience how the hops and tannins can change a singular plate of food, guided by a sommelier and head brewer. Learn which beers and wines pair best with certain foods: i.e. with goat cheese, choose sauvignon blanc or a pale ale. Crooked Stave Artisan Ales will present select beer, paired with several small plates from Root & Flower.$35, Tickets Here
Summer Seasonals Brewers Lunch, Food and Beer Pairing: Saturday, June 16, 12 – 2 p.m.
Kick of summer with a luncheon highlighting fresh summer selections, both in beer and food. Executive chef Jake Burkhardt of White Bison will create a menu just for this special event, paired with small batch seasonals from Great Divide Brewing Co. and Mockery Brewing.
Toast of Vail: Saturday, June 16, 2-6 p.m. VIP / 3-6 p.m. General Admission ()
The biggest tasting of the weekend is anything but traditional. The Toast of Vail culminates with an impressive selection of more than 50 breweries from coast to coast (and some international offerings) in the heart of Vail, adjacent to Solaris Plaza. Live bluegrass music sets the tone as guests enjoy samples of their favorites, find rare new offerings and have the chance to meet industry leaders and popular public figures during special pop-up sessions. A free concert in Solaris Plaza will carry the fun into the evening, until 7:30 p.m. (giving guests plenty of time to head over to the Gerald R. Ford Amphitheater for the Dispatch concert). VIP ticketholders can bypass the crowds and start enjoying select breweries an hour before general admission ticketholders. $79 VIP, $49 GA, Tickets Here
Father's Day Beerunch: Sunday, June 17, 10 a.m. – 1 p.m.
There's no better way to conclude a weekend full of beer festivities than celebrating dad with – well, more beer. This Father's Day, treat dad to a brunch at Flame, located inside the Four Seasons Resort & Residences, complemented by a selection of beers from Bonfire Brewing. $45 for adults, $30 for children, Tickets Here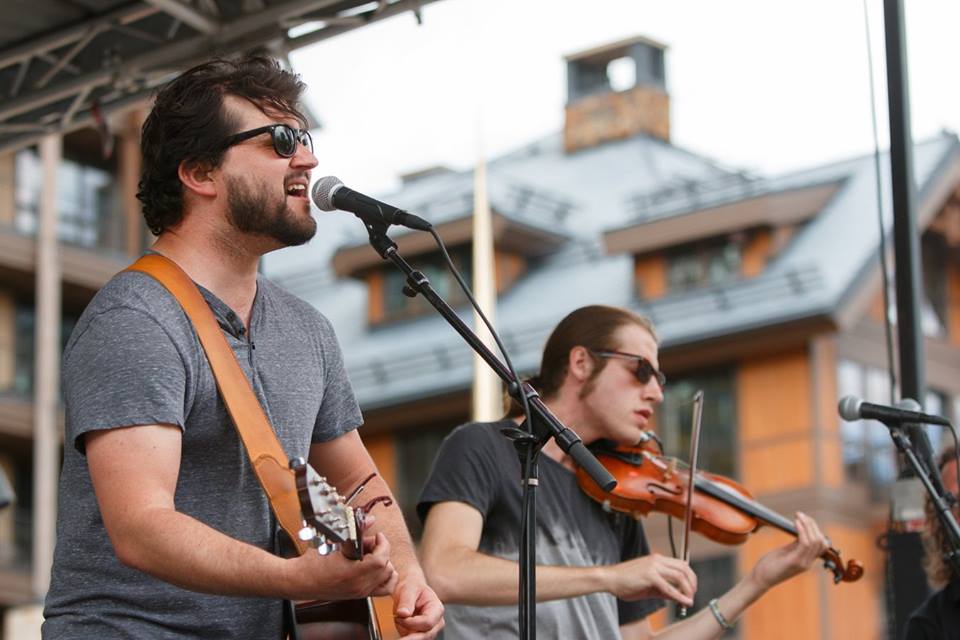 Photo Steve Peterson
Great Music!
What goes best with outdoor adventures and great beer? Music. We are so excited for the lineup of musicians that will be at Vail this year.
Matt Rouch & The Noise Upstairs
Based in Denver, Matt Rouch & The Noise Upstairs are making waves in the Colorado music scene.
Ryan Chrys and The Rough Cuts
Ryan Chrys and the Rough Cuts are a fun mixture of vocals and strings and describe themselves as modern outlaw country.
Float Like A Buffalo
Based out of Denver, Float Like A Buffalo's sound can be described as a Funk Rock band, with blues and folk influences. Get ready to experience their high energy.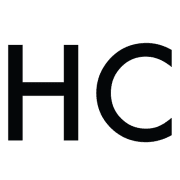 Honest Cooking
The Honest Cooking editorial team handpicks inspiring culinary stories to share with you that we think are beautiful. As an international online culinary magazine with the ambition to truly change the face of online food media we hope to create an inspiring place for serious culinary debate, salivating recipes, interesting food news and international food-fun.