Urban Oyster – Discovering NYC's Edible History, One Neighborhood at a Time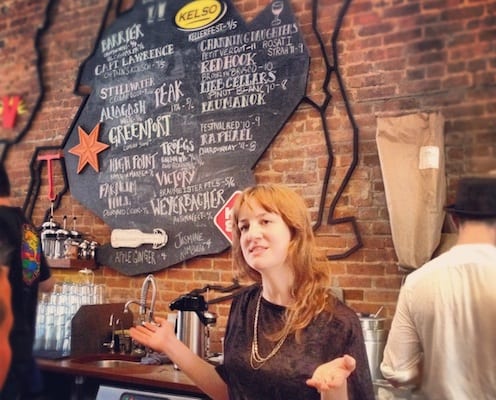 From craft beer crawls to the ethnic fare of the city's many immigrants, David Naczycz and his staff are revolutionizing our understanding of New York's food culture, one tour at a time.
By Carly DeFilippo
One of the most exciting aspects of working in the contemporary field of food is the constant influx of creative, unique projects and organizations. Among them, Urban Oyster, a Brooklyn-based tour company that serves up edible adventures across New York City. From craft beer crawls to the ethnic fare of the city's many immigrants, founder David Naczycz and his staff of knowledgeable, passionate guides are revolutionizing our understanding of the city's food culture, one tour at a time.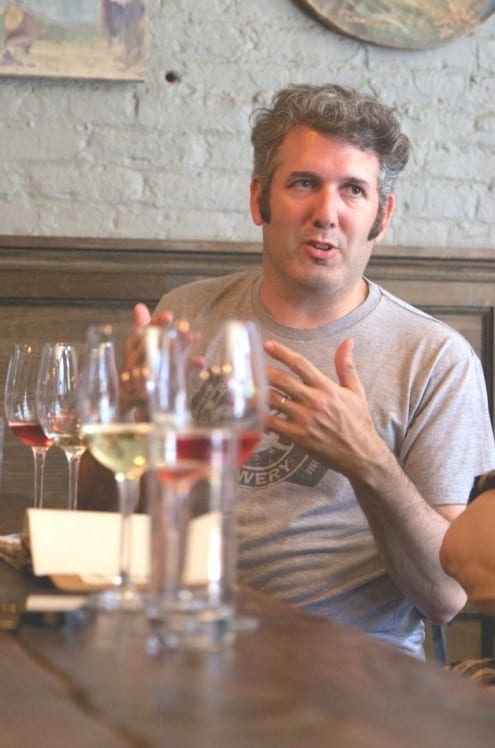 What was your involvement in the food world before launching Urban Oyster?
I was a consumer only, a lover of eating and drinking. One of the reasons I liked living in NYC was the amazing selection and quality of food you can get here. Otherwise there was no professional involvement. I did wait tables in high school and tended bar for a year in my mid-twenties but both those stints were not at places that served haute cuisine.
Where did the name Urban Oyster come from, and what distinguishes your tours from others?
Our company name was really inspired by the story of oysters in the city. New York used to be the main supplier of oysters for the entire world (You can read about this in Mark Kurlansky's great book, The Big Oyster). The harbor was a very rich marine environment in pre-industrial NY and was teaming with all kinds of sea creatures and millions upon millions of oysters. They became a staple food of the city and were so plentiful that they even poor people could afford them. The first street vendors were oyster and clam vendors, and they were a treasure of NYC. However, years of over harvesting and pollution eventually killed the beds, and by the 1920s commercial fishing of oysters had ended in New York harbor.We created Urban Oyster to connect people to NYC's neighborhoods and local businesses. The city has tons of amazing neighborhoods and businesses but we are starting to see them disappear underneath a tide of multi-national retailers, banks, etc. When we read Mark's book we thought the stories were very similar. No one set out to destroy oysters. People just didn't realize the impact of their actions. So our goal with our tours and events is to inform people about exemplary small businesses and how we can support neighborhood commerce. That way, NYC communities and small businesses won't go the way of the oysters.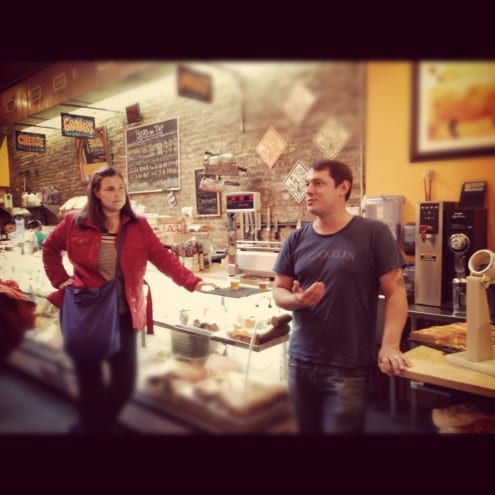 On the Carroll Gardens/Cobble Hill tour, I was impressed with the genuine relationships my guide had developed with purveyors in the community. How do you select the sites you feature on the tours, and what is your process for forming those intimate relationships?
We look for a number of things when determining what to feature on our tours. The focus is always on a neighborhood so we look for unique stories that are within walking distance of one another. For the stops, we pick the ones that we think best represent the community and also the ones that we think people will enjoy most. We feature some of the most delicious food purveyors and products in the city, however it's not our goal to be another arbiter of who is the best of this or that. Rather, our tours are designed so that you get to discover outstanding small businesses and the stories of the people that own and operate them. Stinky Bklyn is a great example. They are an amazing cheese monger, as well as a gourmet shop. Are they a better than say Murray's or some of the others in the city? We let our tour goers decide that. But you will meet the people behind the counter, learn about how the owners Patrick and Michele have contributed to Smith Street becoming a food destination, and learn why it's important to have small, local cheese and charcuterie shops.
The neighborhood's history was also a significant aspect of the tour, and not just in relation to how it shaped the food culture.
We never wanted to be one-dimensional as a tour company. Our tours are the most complete that I know of, including history, food, drink, architecture and more. The reason being that we try to give people the most complete picture possible. How can you appreciate the new places in a neighborhood without knowing the culture and history that they inherited and were influenced by?
See Also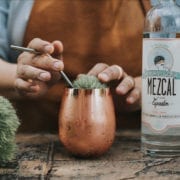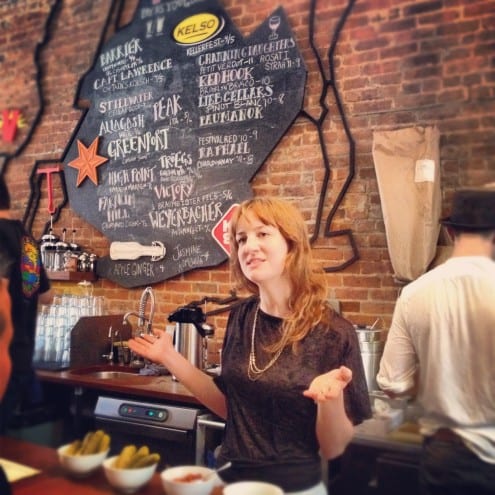 What have been some of the most surprising aspects of organizing food tours?
To be honest, each step in the process was new to me as I hadn't run a tour company before or even worked in the travel industry. I think the most surprising moment came with our first tour – the Brewed in Brooklyn Tour – about the beer industry and its past and present in Brooklyn. We assumed the tour would be most popular with men due to its focus on beer. However, 75% of our tickets for that tour were purchased by women. This is true of all of our tours. Often they are often bringing their boyfriend, husband, father, etc. but not always. What we soon learned was that women are more inclined to organize and plan outings for couples or friends. In our case, that's great, because part of object of our tours was to introduce new things to people and many women have discovered a love for craft beer on our beer themed tours. I'd much rather give a tour for them then for a bunch of beer snobs any day. I prefer to preach to the un-converted.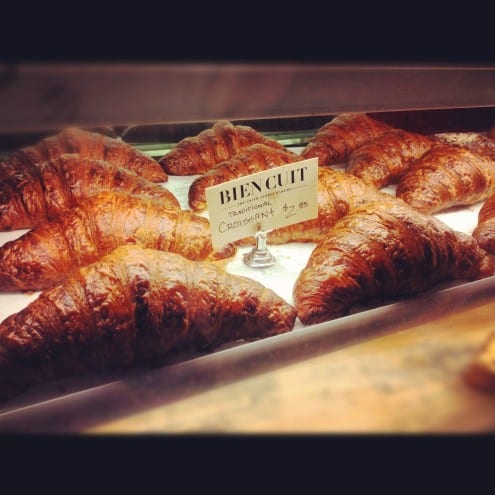 How do you see Urban Oyster and other forms of alternative food education playing a role in the contemporary food movement?
Tours are a great educational tool and, frankly, they are under-utilized and under-appreciated by the food industry. People turn to tours for fun, which is how all learning should be, so you get a lot of people that are not familiar with issues like local production, biodynamic food, slow food, etc. The key for the food movement is to move beyond people who are informed and provide that information to a wider audience, in the hope of changing some patterns of consumption.There is always more for us to cover, and we are working on new tours and events that will expand us into new locations and new types of food. But, in the end, all of it is the same: encourage people to buy and eat local by connecting them to small purveyors and sense of community. Whether our guests live in the neighborhood – or are visiting from Kansas or even another country – we hope the value of local commerce is something they can take with them.
URBAN OYSTER
WEBSITE
Carly DeFilippo
Carly is a Contributing Writer at Honest Cooking. Though the first line of her college application essay was "I love tunafish," it wasn't until she pursued graduate studies in Paris that she ever considered a future in food. Based in Manhattan, Carly is a freelance writer and the co-founder of Cognoscenti Creative, a boutique branding agency dedicated to establishing artisans as influencers.