Upcoming: 5th Annual Martha's Vineyard Food and Wine Festival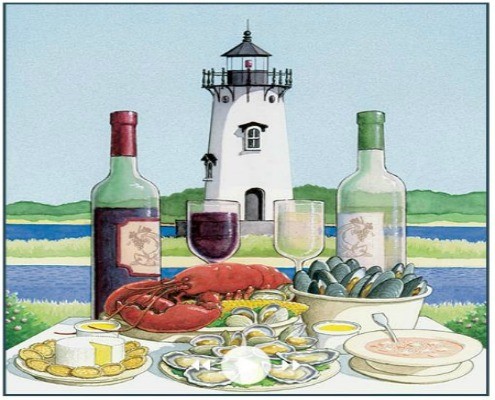 The 5th Annual Martha's Vineyard Food and Wine Festival will be hosted on the weekend of October 14th through the 16th.
By Marnely Rodriguez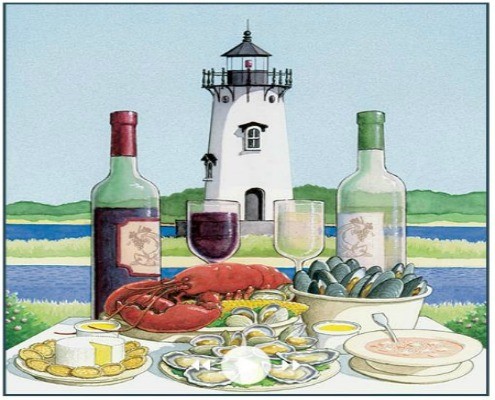 The 5th Annual Martha's Vineyard Food and Wine Festival will be hosted on the weekend of October 14th through the 16th, so planning a Fall getaway weekend on the Vineyard seems like the only reasonable thing to start doing! If you've never visited the Vineyard, you'll be in for a treat; fall is the best time since the summer crowds have left the island and the scenery changes from hot, humid days to crisp, cool nights and strolls around town while stopping at various places for dinner crawls.
This year, the Food and Wine Festival has a schedule of events that no foodie or chef should miss. Everything from wine tastings to sake pairings, you'll be able to experience the Vineyard like no other visitor. A few events to look forward to are:
Sweet Neck Farms Goes To Spain: pairing the best local oysters from Sweet Neck Farms with Whites of the Iberian Peninsula. Presented by Dan Michaud, Ruby Wines, Director of Special Events and a Fine Wine Specialist
Why White Wines Rock with Global Cuisine: focusing on why whites need to have more presence in the wine lists at restaurants, with pairing.  Presented by Ric Orlando, New World Bistro bar, Albany, New World Home Cooking Co. and Catering, Saugteries, NY
Joseph Carr Wine Dinner: limited event at the Saltwater Restaurant, this dinner is a sold out event every year. Enjoy a wine maker dinner with Joseph Carr of Joseph Carr Winery.
For more information on the Martha's Vineyard Food and Wine Festival, stay updated by liking their Facebook page or following them on Twitter.
Marnely Rodriguez-Murray
Marnely Rodriguez-Murray is the author of the food blog Cooking with Books. A graduate of The Culinary Institute of America, she has worked as an Overnight Bread Baker in Colorado, a Chocolate Maker in Virginia as well as a Pastry Cook on the whimsical island of Martha's Vineyard, just to name a few. She currently resides on Martha's Vineyard with her chef-husband, where they are both on an endless search for Caribbean flavors, new culinary trends and gastronomic inspiration.