If you're a traveler with a stomach as your guide, you'll be glad you took the train to Brooklyn. Katherine Ingui with 10 great BK foodie spots.
By Katherine Ingui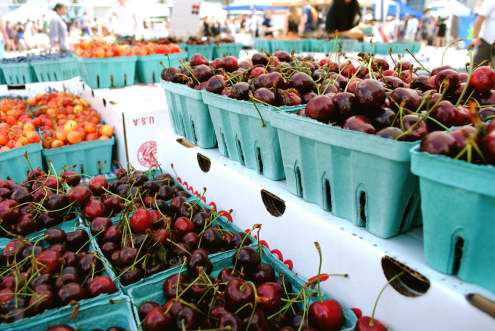 It's a small fascination of mine, this Brooklyn town. It attracts so many different people for so many different reasons. It has so much to offer for the young, the old, families, tourists, locals. Music, food, beer, wine, shopping, culture: it's all here. And yes, it can be a little overwhelming (when isn't New York a little overwhelming?)-but I have found a few places that have fit right into my travels-with no pressure, stress, or lack of charm. It's what keeps me going back, these spots I've discovered. It could be a convincing reason to live and work in the north for a couple of years. Who knows?
All I know for sure is that I recommend to you, whether a traveler, a foodie, or simply a local, a fresh insight into a few of my favorite finds in the ever-so-cool city of Brooklyn. These places were great to me and my friends on our adventures exploring the culture outside of Manhattan. Here are 10 different spots to get your travels started.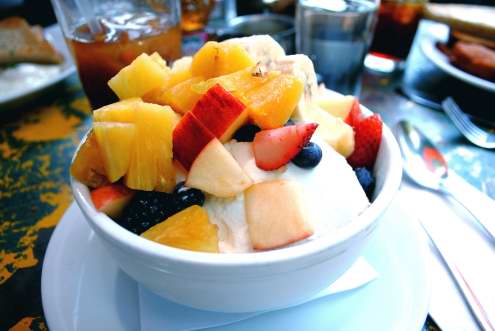 1. Five Leaves, 18 Bedford Avenue, Brooklyn, NY 11222
There really isn't anything as delicious and wonderful as this corner restaurant. I have always been a lover of brunch, and this happens to be one of my favorite spots of all times to sit outside, drink coffee, eat breakfast, and watch the locals. On the edge of McCarren Park, this restaurant is buzzing with people waiting in line to grab a seat (they don't take reservations), a to-go coffee window, and Aussie waiters who are ridiculously patient and kind. Try the Big Breakkie (the chorizo's to die for) or their house-made granola (which always fills me up). You won't regret it-no matter how long you wait to get a table.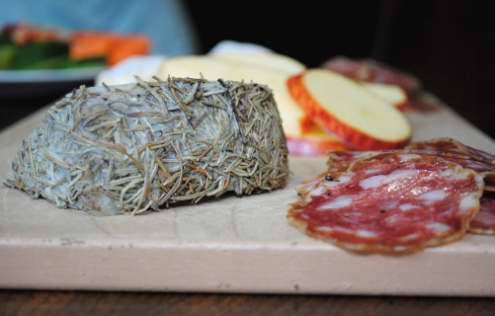 2. Bedford Cheese Shop, 229 Bedford Avenue, Brooklyn, NY 11211
Home of the most delicious cheeses, chocolates, meats, olives, and chocolates imaginable, this little cheese shop is quite impressive and ever-so-humble. The servers behind the 'cheese bar' are so helpful and kind, always willing to guide you to whatever cheese you think you may fancy. They're full of knowledge-so trust them (and my word) and buy some cheese, salami, and chocolate, grab a bottle of wine, and create a spread for your friends to share.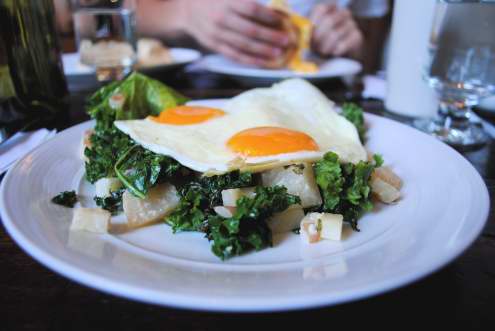 3. Roebling Tea Room, 143 Roebling Street, Brooklyn, NY 11211 (on Metropolitan)
I couldn't have asked for a better brunch spot to brighten my day. This humble tea room was full of flavor and attitude, which took me for a spin. I had the Beets and Eggs off of their brunch menu, which were delicious, but the grits are where it's at. Try the Egg Mock, which is served with a great helping of fries, or the biscuits and gravy if you're really hungry. This quaint little spot was a perfect addition to a morning full of thrift stores and exploring off of Bedford.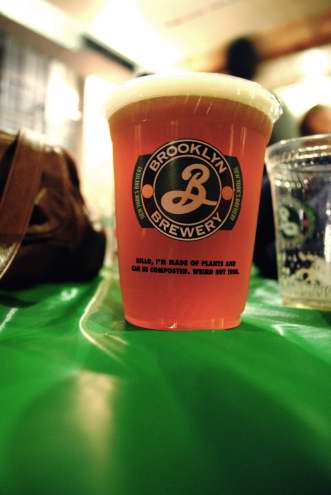 4. Brooklyn Brewery, #1 Brewers Row, 79 North 11th Street, Brooklyn, NY 11211
For beer lovers, this is the place to see-and sample. I have always had a love for Brooklyn Brewery's Pennant Ale, and their Summer Ale, but being inside of the brewery makes the drinking experience more the merrier. Handed tokens upon arrival, the smell of hops surrounds you and you're instantly convinced you've made the right decision to indulge in a great, local attraction. The mood is great, the music is loud, and the beer is cold. Try a seasonal-or better yet, try a sample of everything they have on tap.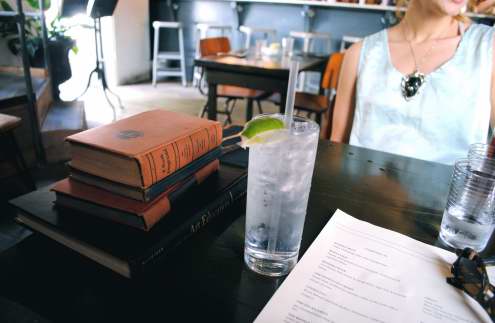 5. The Bedford, 110 Bedford Avenue, corner of North 11th Street, Brooklyn NY 11211
We stopped in this little quaint spot for a break from the summer heat… and boy was I happy we did. I had a handful of books, free from the street and needed a place to rest. We ordered only drinks, but the food menu looked amazing. They have a happy hour that highlights $1 oysters and 2-for-1 mixed drinks. I had one of the most delicious gin and tonics of my life here. There's also a stage in the front of the restaurant that you'll want to host a party on.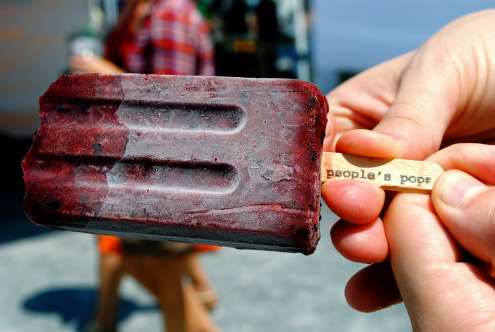 6. The Smorgasburg Market, East River Waterfront, between North 6th and 7th Street
The place to be. I've never walked upon such a large and popular farmers market. The buzz surrounding this locally-inspired co-op of vendors from all over was insane-we asked our waitress at Five Leaves where we should start walking post-meal, and she smiled, telling us "Oh, you'll have no problem finding it." Too bad we ate beforehand. The food, the desserts, the 100+ vendors; all were amazing, offering freshly picked, grown, and prepared foods that would make anyone's mouth water. If you're in Brooklyn on a Saturday this summer, don't miss out on the fun that is the Brooklyn Flea's 'smorgasburg' of delights.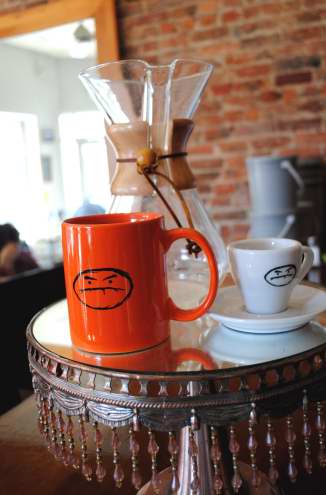 7. Cafe Grumpy, 193 Meserole Avenue, Brooklyn, NY 11222
I come from a town that expects good coffee, and luckily for me, Brooklyn expects the same delicious pour overs that make my mornings complete. Unlike their cafe in Manhattan off of 20th Street, this Grumpy's is larger and more welcoming, offering a place to sit, stay, and study. If your day's schedule permits, you could catch up on the news, grab a scone and a pour-over, and relax. I enjoyed sitting and sipping on my coffee here in Greenpoint based on the low-key atmosphere and aroma of coffee beans.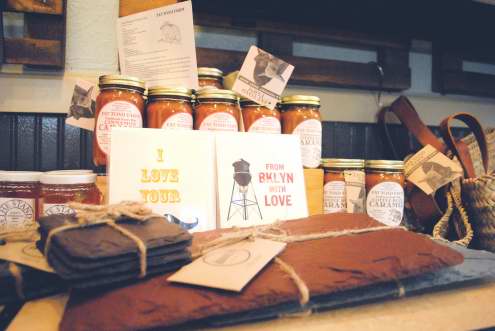 8. Radish, 158 Bedford Avenue, Brooklyn, NY 11211
Identifying themselves as a prepared foods store, Radish is a wonderful little shop off of Bedford that offers hot and cold dishes, sandwiches, artisanal goods, sodas, and baked goods. The seasonal focus they have on food gives them the opportunity to share their recommendations and send you home with a bag full of delicious goods. Although the space is tight, you can get lost in all that it has to offer. Your eyes-and your foodie heart-will thank you.
9. Peter Pan Donut and Pastry Shop, 727 Manhattan Avenue, Brooklyn, NY11222
In my book, there isn't anything more wonderful than the instant aromatic pleasure of walking into a bakeshop. The sugars, the flour, the chocolate, the icing-it's all there, and it's all fantastically tempting. Peter Pan offers some of the most delicious donuts, bagels, and baked goods in Greenpoint, giving it a reputation that results in a long line (usually out the door) and the risk of selling out. Wake up early to catch your favorite eclair, bagel, or cookie-before it's too late.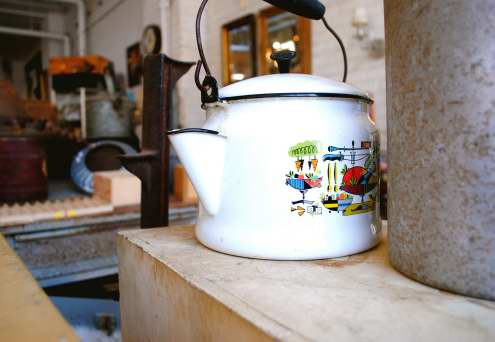 10. 10 Ft. Single by Stella Davis, 285 N. 6th Street, Brooklyn, NY 11211
A bonus for you thrifters! This is the place to go. Off the path of Bedford and away from the craziness of Williamsburg, this little niche is perfect for hours of indulgence in clothes, shoes, accessories, and some ridiculous finds that you might not be able to live without. The deals are good and the clothes have been taken care of. Men and women alike-you'll find some great must-haves in this store.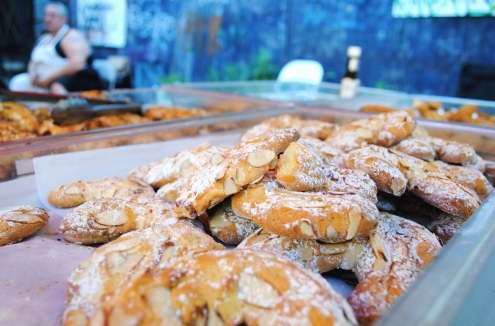 *And don't forget, support local food initiatives and eat off the street-food carts, vendors, etc. Brooklyn has a lot to offer both in restaurants and in the open air.
If you're a traveler with a stomach as your guide, you'll be glad you took a train to Brooklyn. Be sure to hit a few of these spots and indulge away-you'll thank me, and so will your stomach.
Katherine Ingui
Katherine Ingui is a photographer, an art educator, and a lover of healthy and adventurous food, in her home or on the road. A devout supporter of creativity in the everyday, she appreciates the glorification of what we all essentially crave: food.