There is Such a Thing as a Free Lunch (if it's Your Birthday)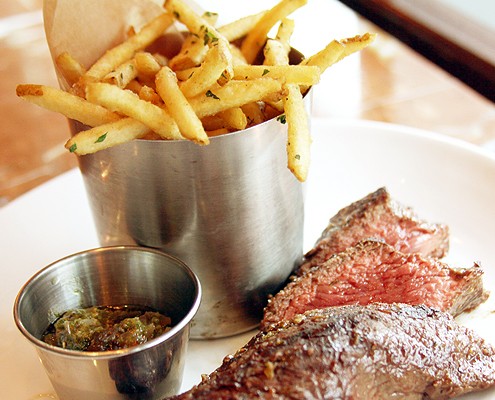 At the risk of proving dear ol' Dad wrong, there actually is such a thing as a free lunch, if you don't mind a little prep work during the month of your birthday.
By Denise Sakaki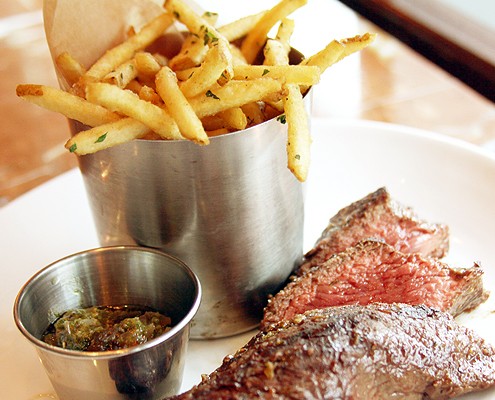 Sure, we've heard that saying a million times, usually by a parental figure trying to illustrate the principle that you have to work hard to earn something honest these days. But at the risk of proving dear ol' Dad wrong, there actually is such a thing as a free lunch, if you don't mind a little prep work during the month of your birthday. The next thing you'll know, I'll be disproving how he walked ten miles, uphill, in a snowstorm every day, just to get to school…
Maybe it's the recession mentality, but people's eyes light up when the word "free" is bandied about. We silently stalk the free tastes at the grocery store. We giddily accept free samples to products we'll probably never purchase retail sizes of. We are hardwired for seeking out bargains andbasking in the glow of freebie endorphin satisfaction. There's a bit of a conspiratorial thrill in saying you got something for nothing (or nearly nothing) beyond the act of proving you're a little older this month. Several national chain restaurants offer different things for birthday boys n' girls. If the power of "free" overwhelms the power of, "Do I really need to eat that giant hamburger?" consider this your cheat sheet for finding a free/almost free lunch or two. And if this completely grosses you out, then consider my apologies to your delicate palate waiting in the wings, as I'm currently too blissed-out in a birthday food coma/freebie endorphin rush.
Granted, these aren't the only birthday deals out there, it's just ones that are likely to be found where you live, and these are some of the better deals I was able to find in my area. Gone are the days where all you had to do was show your ID and the server brings something special to the table with a candle and a silly song – restaurants have gone high-tech, so you be prepared to register in advance your precious personal information, or at least that one email address you create specifically for store signups. Have that iwantfreestuff@emailaddress-dot-com email addy at the ready…
Free Steak Frites (Say it Ten Times Fast!)
If you live in the Midwest or West Coast, there's a chain of restaurants called Palomino Bar & Grill, a casual bistro serving American classics. They have several locations and if you sign up on their website to receive their email newsletter, they offer periodic specials to participants. During the month of your birthday, you can bring in the printout of a birthday email sent specifically to you, and select an item from their Signature Selections menu, which includes things like crab cakes, roasted chicken and steak frites. I went for the steak, which is a 10 oz. sirloin, a side of herbed pesto and a little tin of fries. For a lunch, it's the perfect serving size and a fairly satisfying meal. The steak was cooked to order, the chimichurri-like sauce is a nice touch, and I'm always a sucker for shoestring fries. You don't have to claim this on your actual birthdate, the offer is good for the whole month of your special day, just have the email printout handy, as it comes with a barcode the server will have to scan. Take that, high-principled authority figure – free lunch, accomplished.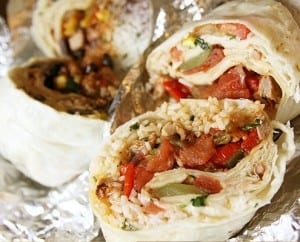 The Almost-Free Lunch
You need to read the fine print when you sign up for a restaurant's online newsletter promising birthday deals. Many do a buy-one-get-one-free offer, so you still have to purchase something and then you're eligible for another item having the same or lesser price for no additional cost. The Southwestern-themed fast food chain, Qdoba, does something like that. You have to sign up online for their Qdoba Rewards card, where they do their Big Brother due diligence and track every purchase you make, but hey, when it's your birthday, you'll get an email with a coupon code that promises a buy-one-get-one-free deal for their burritos. If you're a college student or just enjoy living on the fringe of Cheapville, you could easily stretch one of Qdoba's Death Star-sized burritos into two meals, and the prospect of getting a second one for free? Well, that's nearly two days of meals already accounted for, all for the benefit of being born. Hooray, you!
Overly-Complex Free Hamburger
If you can risk having the Red Robin jingle being lodged in your brainpan for the next 24 hours, consider signing up for their eClub Program or Red Royalty card. They promise a free burger on your birthday, more specifically a free "Gourmet" burger if you're a Red Royalty cardholder. What's the difference between the two programs? Apparently the Red Royalty card is available to participating restaurants, but it seems to be most of them, so go for the royalty gusto. The program's hitch is, you have to go into one of the restaurants to get one of the Red Royalty cards, then go online to register that card (hoop-jumping much, Red Robin?), but then you're eligible for not only a free burger during the month of your birthday, but a free appetizer within the first 14 days of registering your card. The hitch within the hitch – you can only use one reward per visit, and the rules dictate the free appetizer has to be collected first, so either plan out your birthday month visits for the free appetizer and then a second visit to claim the burger, or concoct a complicated plan of going to one location for the appetizer, and then a visit to a second location to get the burger. If that's your plan, consider ordering these items for pickup and invite a few friends over to share in the banquet of free eats because, really, that's a ridiculous amount of food and no one wants a triple bypass for their birthday.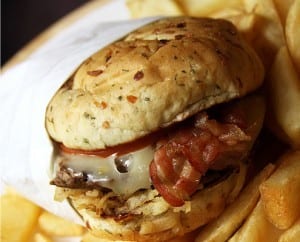 The Sweet (free) Finish
Probably the classic birthday freebie is the 31 Flavors run for a free ice cream cone. It's a nostalgic comfort that Baskin Robbins still gives free ice cream on your birthday, but you still have to sign up online for their Birthday Club to get that little scoop of birthday heaven. You at least have a week to get your ice cream, versus going in on your actual birthday. And the payoff is still sweet success, because if a scoop of alarmingly bright green mint chip ice cream in a sugar cone doesn't scream Happy Sugar-Rush Birthday, I don't know what does.
Denise Sakaki
Denise Sakaki is a freelance food writer and photographer who is always searching for the connections between food and personal experience. She is the creator of the food blog Wasabi Prime and contributor to Serious Eats, 425 Magazine and Drink Me Magazine.