The London Culinary Marathon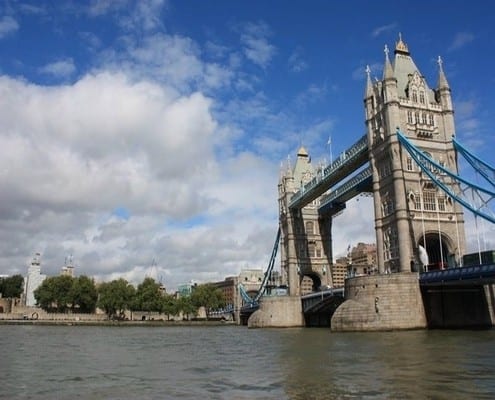 Jess Lacey and her family takes on a 5 day culinary Marathon of London.
By Jess Lacey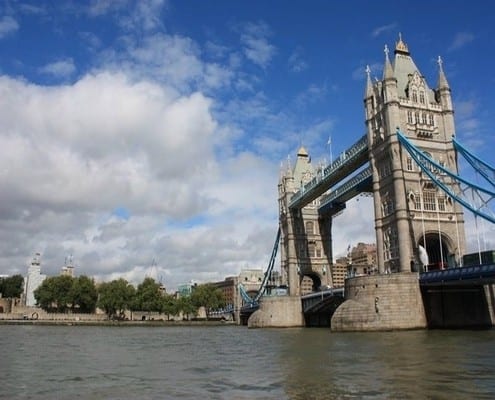 Over  five days,  myself and my family (who very kindly funded this particular endeavour) engaged in what can only be described as a culinary marathon of London. 5 days, 7 meals, 5 exceptional meals, one poor meal, and one utterly confusing one. It was a test of our endurance (both of the food and each other) our willpower and our sheer determination, and the results were excellent.
The infamous London rain presents us bundled up like drowned rats to this rather elegant Mayfair establishment. The waiters have all the speed and style of traditional Italian waiters, without any of the charm, and I find myself ducking an assault course of tanned and snotty men to find a bathroom to dry off in. This is more than made up for by the excellent food. Sitting at the bar, attended by a lovely looking, if somewhat controlling, Italian waiter, the food is classic and perfectly executed.  A mixed antipasta sees me happily embrace a bruschetta despite my pathological (or so I thought) hatred of raw tomatoes, and a canneloni to follow is a delight of meaty, creamy richness. This is precisely the sort of food you frequently fail to find in Italy.
I have loved Moro before I ever laid eyes on it. I can practically recite its cookbook (to the point that I am offended when my parents consult the waiting staff, rather than myself, for explanations) and it does not fail to disappoint. Pastirma (thin slices of dried beef) with hummus and pine nuts is a simple yet rich dish, and the vegetarian antipasta leaves me gasping for air as I valiantly attempt to finish the whole, beautiful thing. Every part of it appears basic to look at, but each addition bursts with a dozen flavours I can't identify. Dessert is tragically abandoned.
I never thought I would be this kind of girl. I thought one day I would find the one, settle down, and live happily ever after. Now I am wracked with guilt. I have cheated on Moro with Nopi and I love it. So wrong, and yet so right. Every single dish is a revelation, flavours I would never even have imagined combining (prawns, feta and tarragon, anyone?). Although they say 3 dishes per person, 7 between 3 leaves us waddling out. Particularly telling, the fish dishes are the ones which have stayed in my mind, despite the fact that I also thought I had a pathological hatred of fish (this weekend is fast becoming an epic self exploration, soon I will discover I secretly want to become a professional tap dancer). On a non food related sidenote, the bathrooms are the best I have ever seen (note: DO NOT attempt the bathrooms while drunk, they will find you curled up in a ball in the corner days later pawing at the walls).
Stage Four: Borough Market and Brindisa
The crush of Borough market leads to the inevitable lows (beating your way through crowds of confused tourists) and highs (when you finally reach the sample plate of artisan cheese, you truly feel you deserve it) and breakfast consists of an extraordinarily reasonable slice of foie gras toast (2 quid from a stall near Southwark Cathedral). I hasten to add breakfast is consumed at 1:30pm. This is followed up by Brindisa, just around the corner on Borough High Street. The only criticism I can direct at Brindisa is that the description 'tapas' is terribly misleading. The portions are huge. Wonderfully so. And painfully so. We soon discover why the waitress looked confused when we ordered seven tapas between three people. Highlights are the tortilla, pan con tomate and the croquettes. The beetroot is mediocre, but a nice break from the heavier traditional fare. This has exactly the neighbourhood feel you thought you would never find outside of Barceloneta. Dinner reservation is put back by an hour to allow any reasonable hope of being able to consume food.
See Also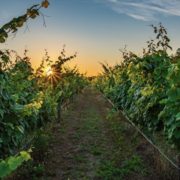 Gastropubs in Ireland tend to be a label for a pub that serves anything other than lasagne and toasties, but never with a huge amount of skill. In London, this is clearly not the case. The Bull and Last is everything I hoped it would be. The staff are charming, the food a mix of the familiar (fish and chips) and the less familiar (pigs head – surprisingly wonderful). A garden pea salad is beyond reproach, and the entirely homemade charcuterie board (including duck prosciutto and terrine de campagne) is enough to lure me out of my customary meat avoidance ordering tactics. The staff know their wine, a round of homemade salt caramel truffles wind up the evening, and I am ready to roll down the hill home.
Stage Six: Duke pub in Richmond
This is like an Irish gastropub, in that it is woeful. While butter is a key ingredient in risotto, it really should not be the defining flavour. That is all.
I have walked past this place dozens of times, and gazed longingly at it's bright, light, Scandinavian interior. This time it is my turn. The staff are slightly aloof, and give the impression of being slightly baffled at being asked to engage in such mundane tasks as carrying food and taking orders. My starter, sweetcorn, date and feta fritters are light, rich and wonderful, the kind of thing that will have me wondering for weeks how to recreate them (without ever being successful). I must confess that by the time my main comes around, I am feeling a little queasy from a combination of a migraine, and having sliced through the top of my big toe on a walk earlier, but I still maintain that my main was very poor. It is almost unheard of for me not to eat what I have ordered. This was one of those times (lemon chard raviolo with lime butter and capers, for future reference). However, a lovely New Zealand Pinot Noir helped dull the pain and the raviolo.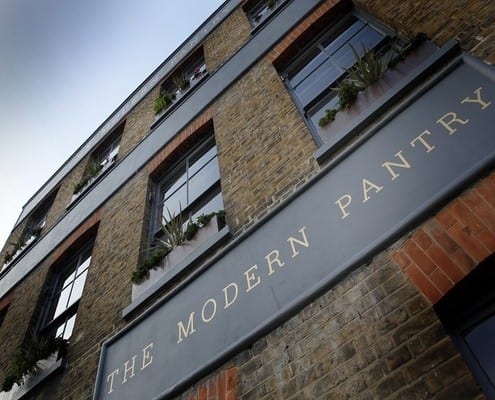 There were tears, there was laughter, and there was an awful lot of food. The best kind of marathon.
Jess Lacey
Jess Lacey is an Irish food blogger and soon to be lawyer. She has found a home in London, Dublin, Leiden, Melbourne and Aarhus. After a brief foray into the world of Michelin starred cooking, she decided to keep cooking and food as relationships based purely on passion rather than income. She travels frequently, and justifies this by writing about it. More of her musings and recipes are available on her blog, Canal Cook.