Thanksgiving Pairings with Riesling Wine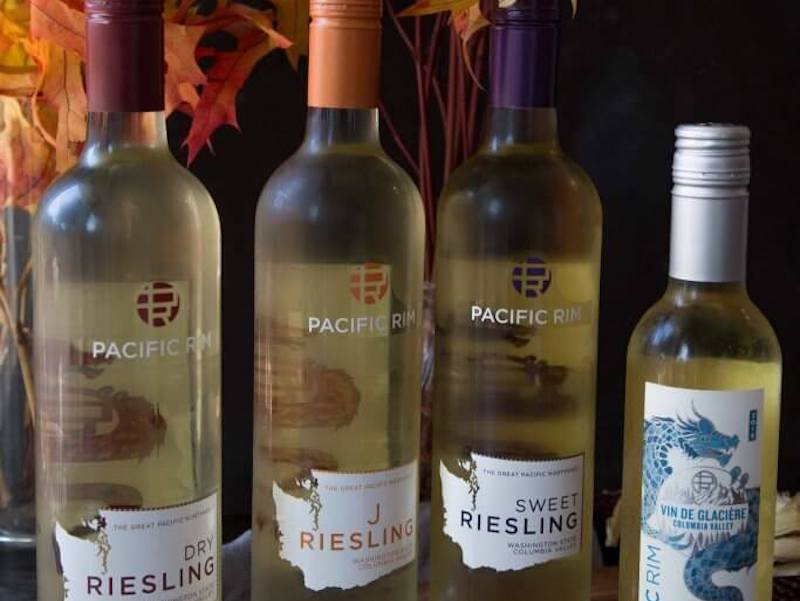 Sponsored Post: We've partnered with Pacific Rim to bring you vivid and elegant pairings and tips with food-friendly Riesling wines.
Have fun with your Thanksgiving wine pairings and serve each course with a different Riesling, all with different levels of sweetness. There really is a Riesling for every dish.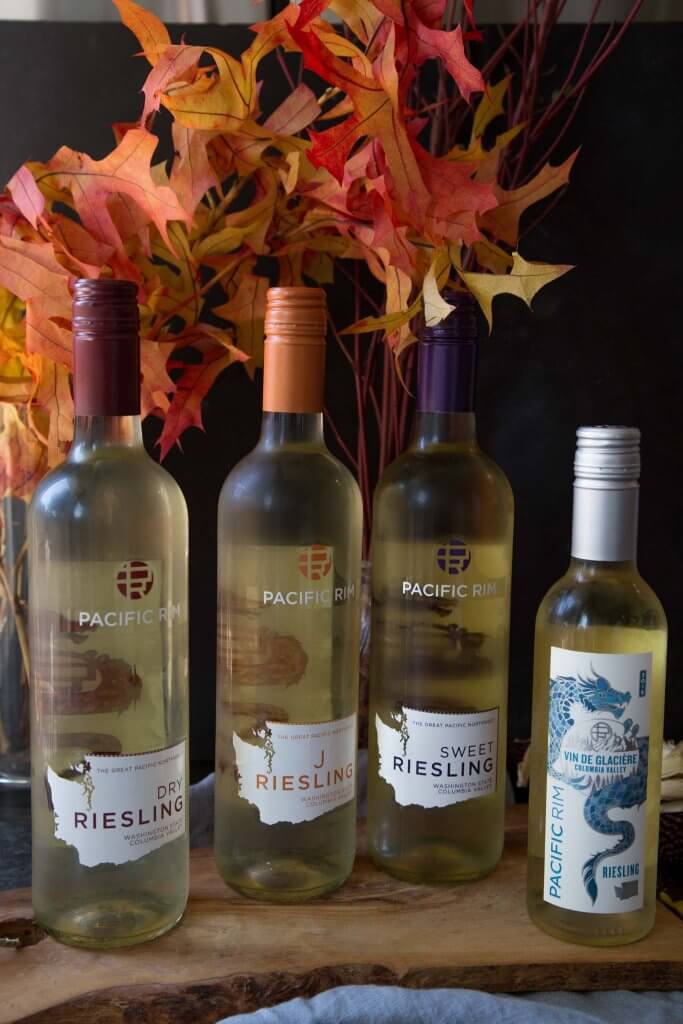 I'm a huge fan of pairing Riesling with foods of all kinds. Because Riesling can range from sweet, to semi-sweet, to bone dry, there's a variety that can pair with just about any dish. So, I thought, why not have some fun and pair different Rieslings with the different dishes that you'll traditionally find on the Thanksgiving dinner table.
I grabbed four different varieties from Pacific Rim Riesling, all sustainably produced here in the Pacific Northwest:
1. Sweet Riesling – Moderately sweet and refreshing, flavors of pineapple and peach shine in this bottle.
2. Dry Riesling – Crisp, dry and lush with flavors of citrus, jasmine and minerals.
3. J Riesling – A blend of sweet and dry Riesling, this bottle has a floral aromas and notes of pear and crisp red apple.
4. Vin de Glaciere – Truly sweet with tropical aromas of pineapple and mango.
After sipping, and swirling, and dreaming about mashed potatoes, stuffing and pumpkin pie… Here's what I think will be the perfect Thanksgiving wine pairings: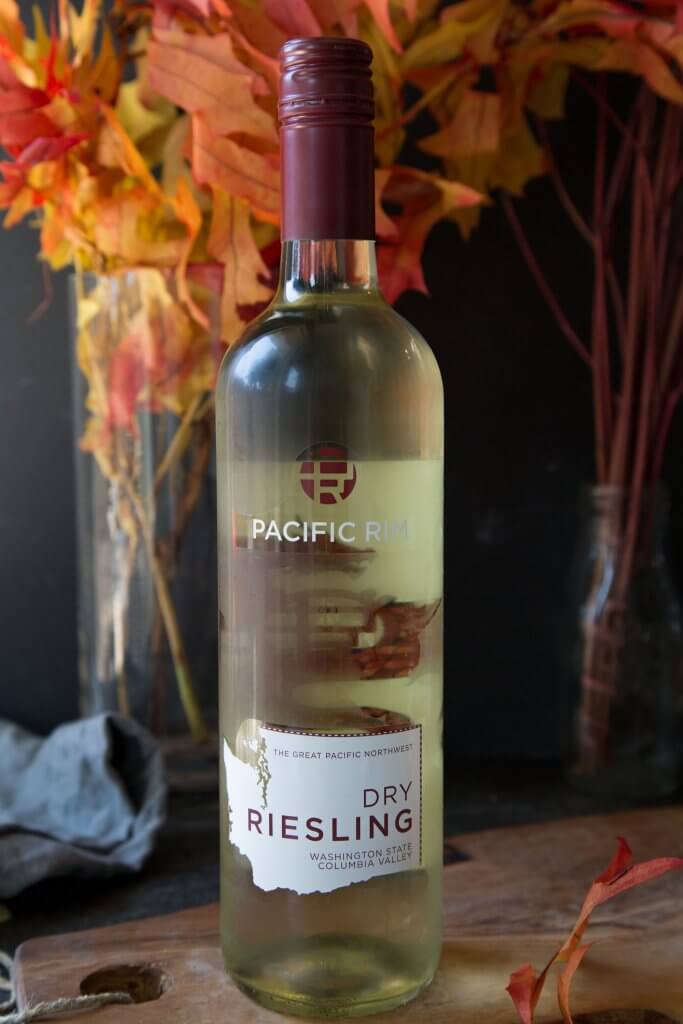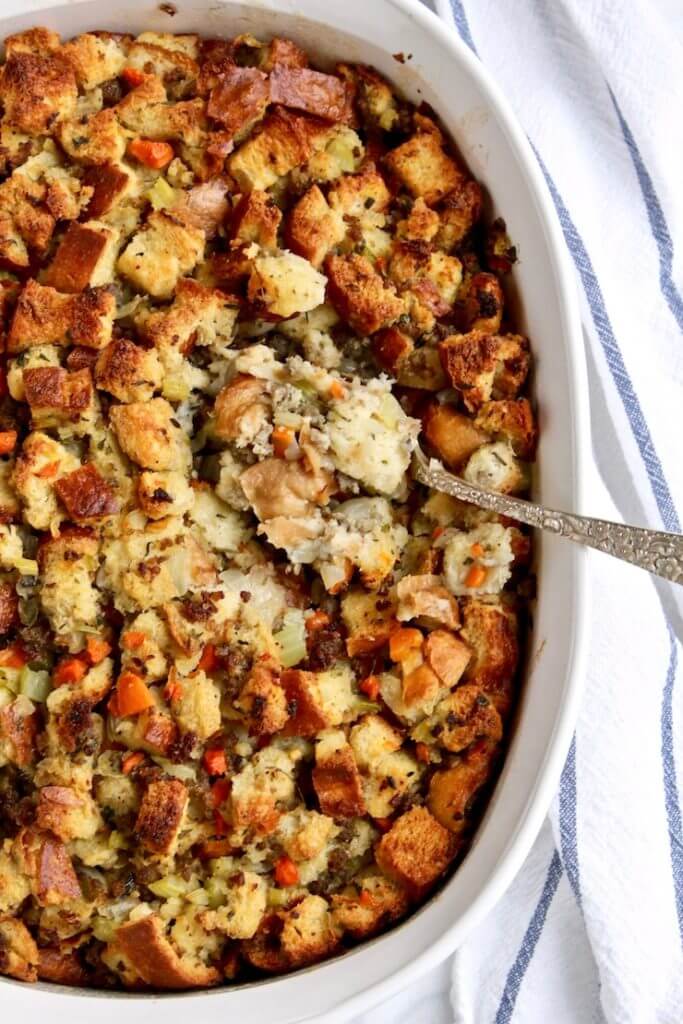 www.thehungrybluebird.com
Dry Riesling has a bright, crisp flavor that will pair amazingly well with this rich and savory Sausage Stuffing.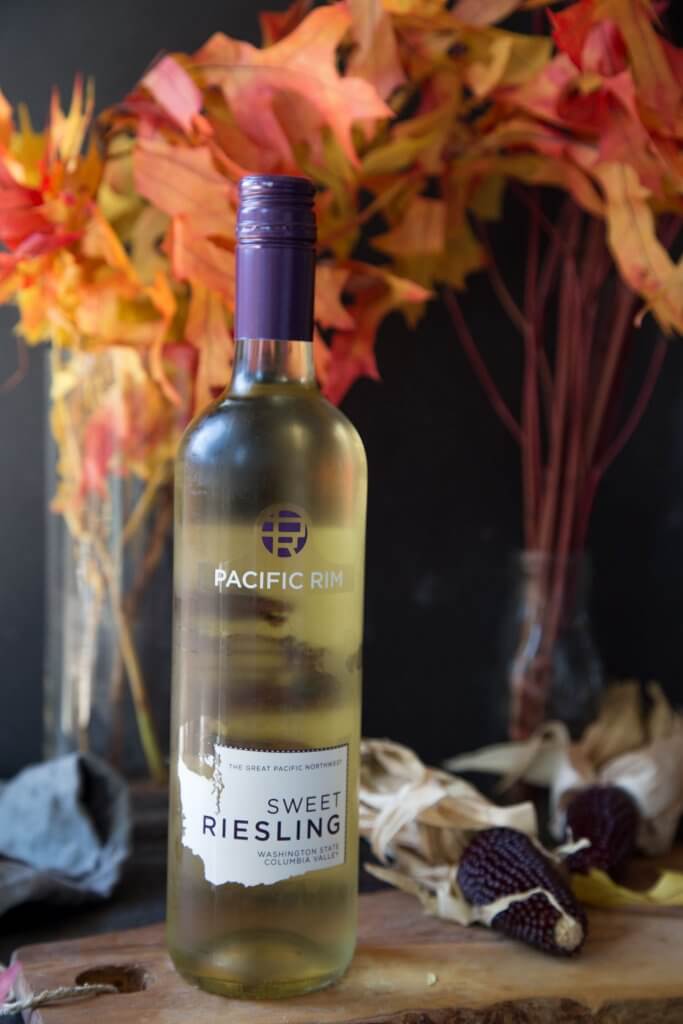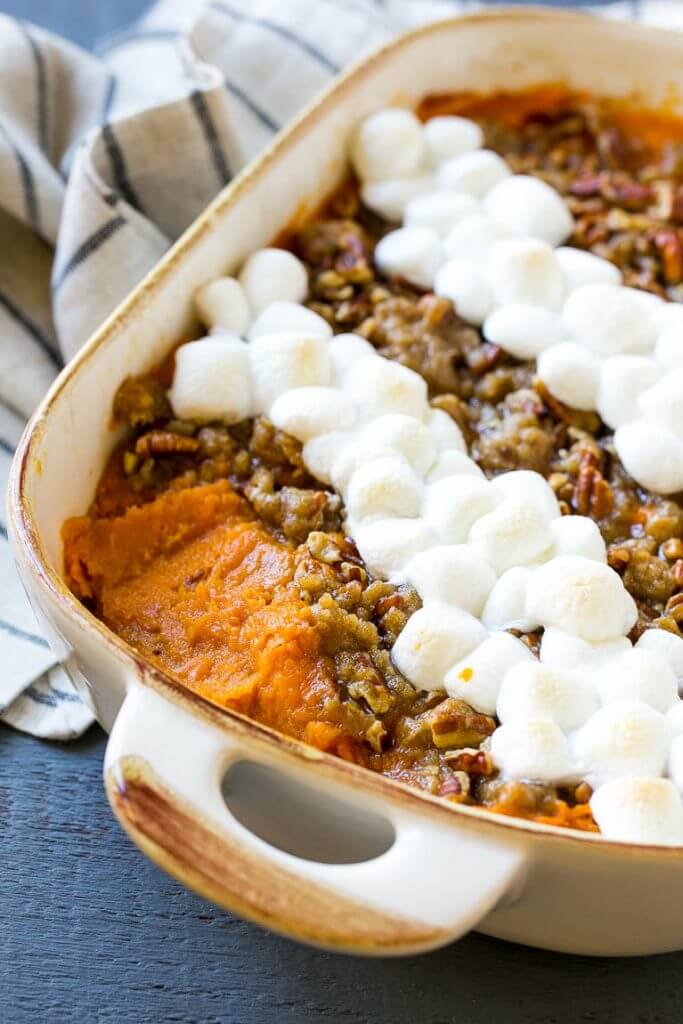 www.dinneratthezoo.com
This Sweet Potato Casserole topped with Marshmallows will be amazing with some Sweet Riesling. Its hint of sweetness and aromas of peaches will really compliment this classic dish.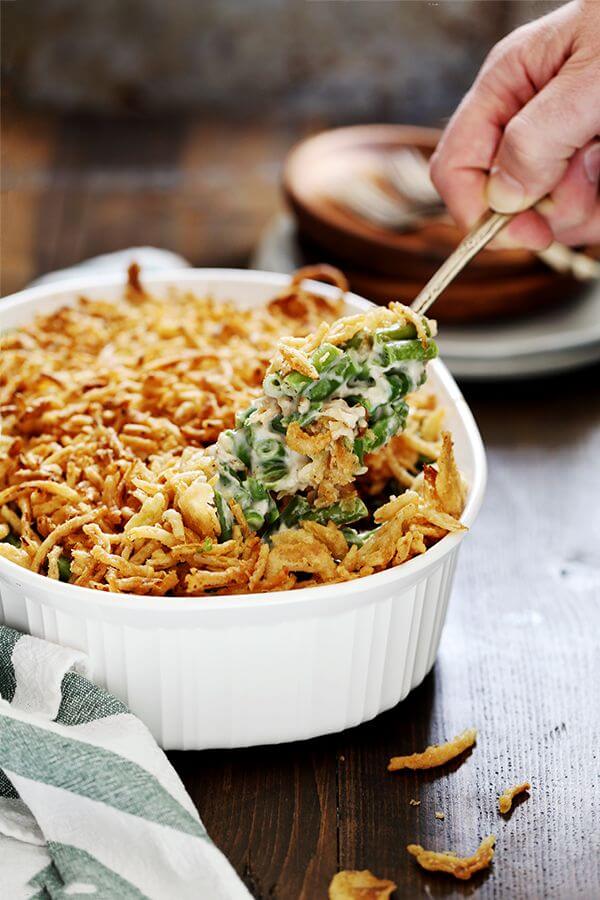 www.melaniemakes.com
This Onion Green Bean Casserole from Melanie Makes is a perfect pairing with a citrus-spiked Dry Riesling. Its hint of minerality will help to cut through the richness of this dish.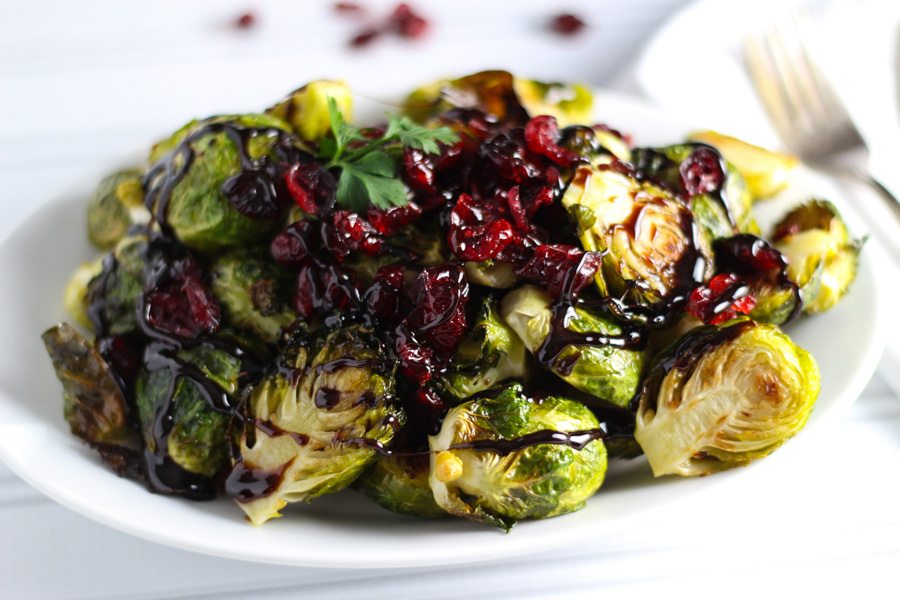 One of my most requested dishes, Brussels Sprouts with Cranberries & Balsamic Reduction will be amazing with the J Riesling – A blend of sweet and dry Riesling, it will pair nicely with the sweet balsamic glaze but not compete with the strong flavor of the brussels sprouts themselves.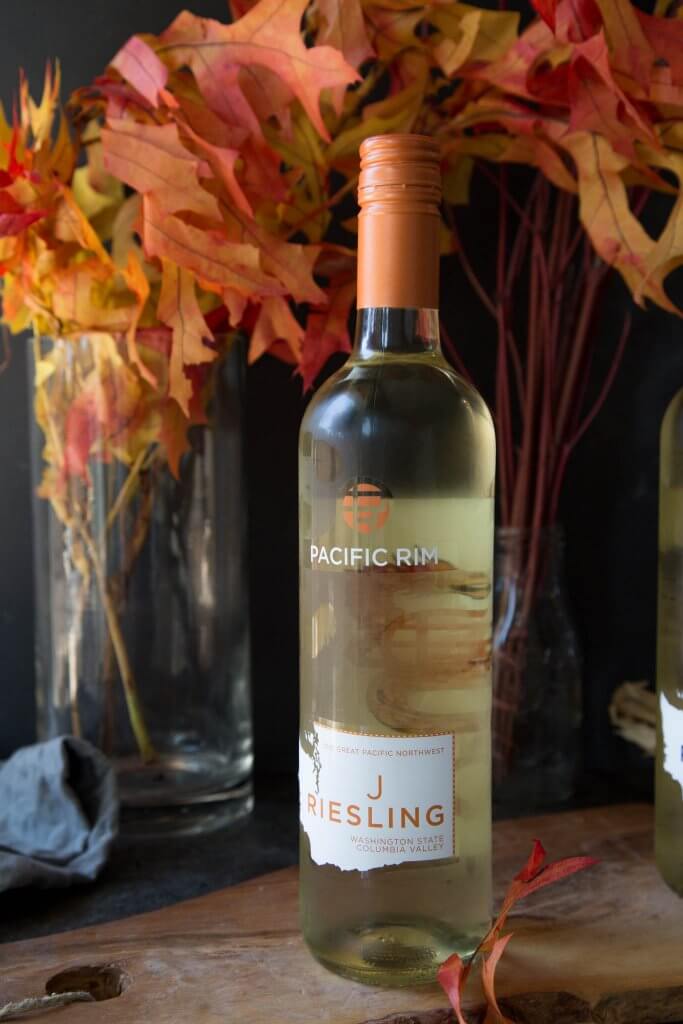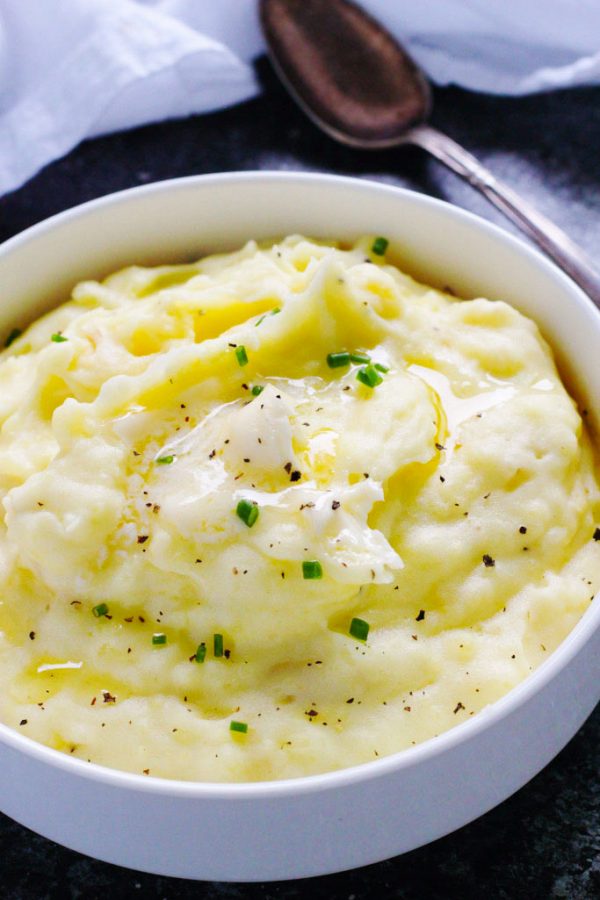 J Riesling's natural acidity stands up nicely to rich dishes like these Mashed Potatoes with Sour Cream.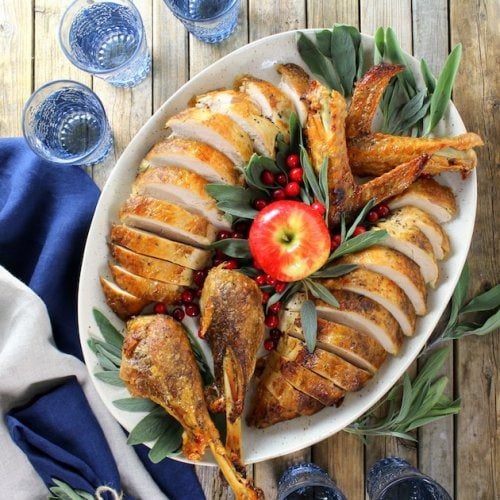 www.tasteandsee.com
This beautiful Turkey from Taste and See will be amazing paired with the Dry Riesling. It's lush body, and hint of citrus pair perfectly with that beautiful bird.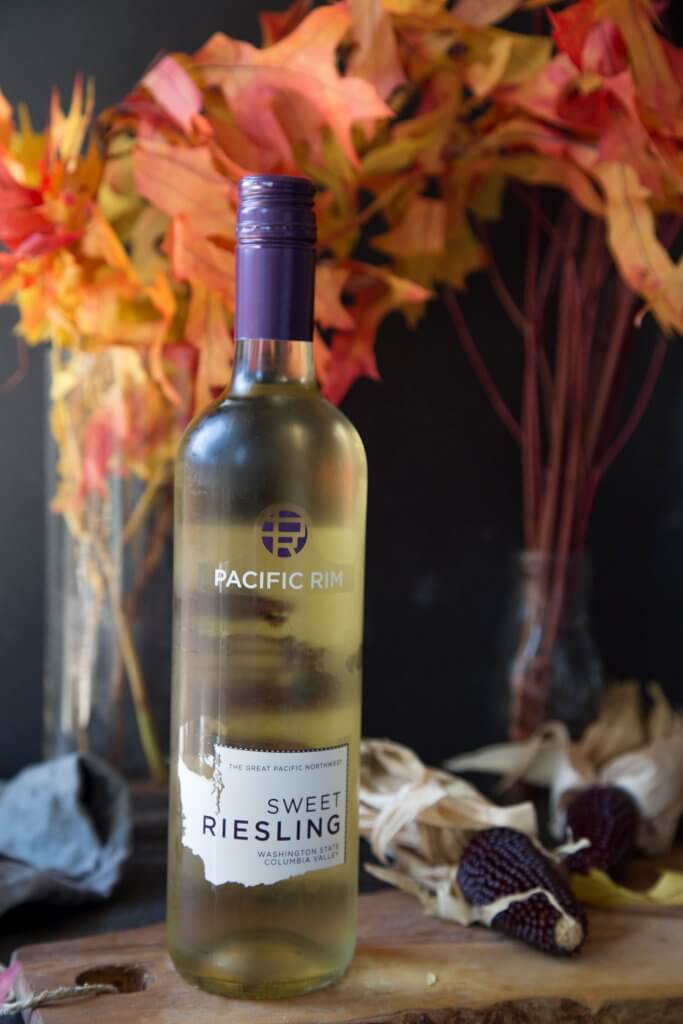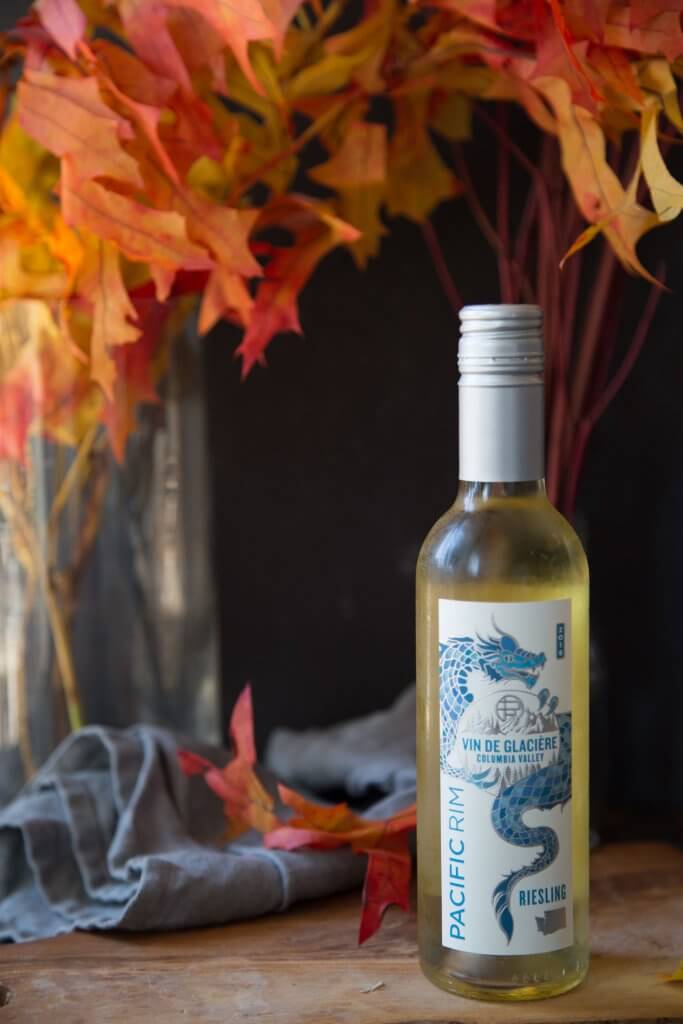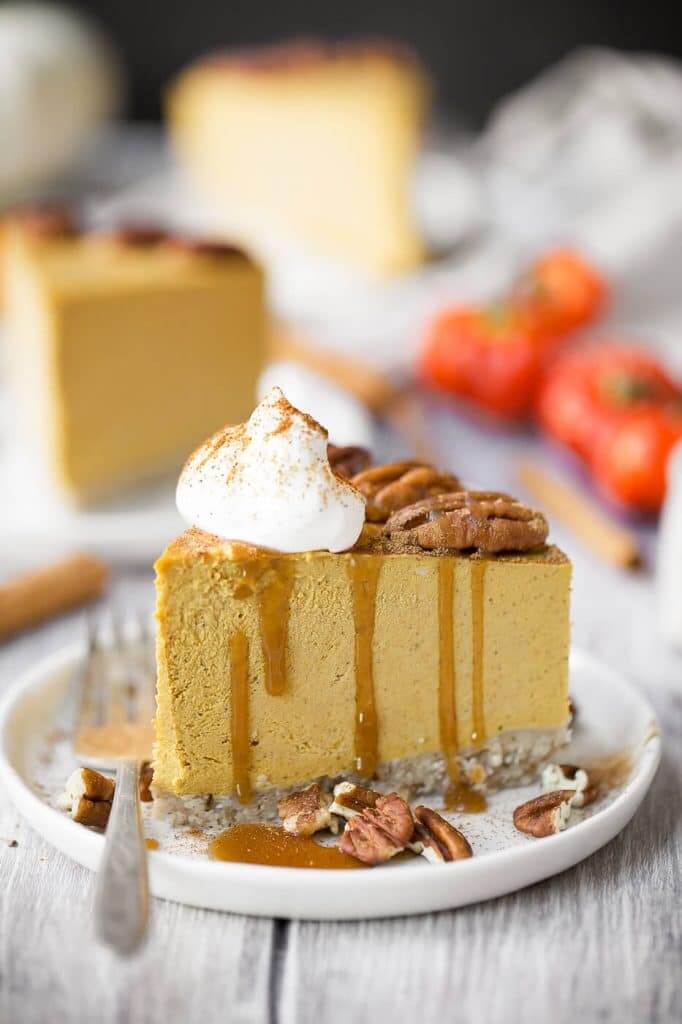 www.themovementmenu.com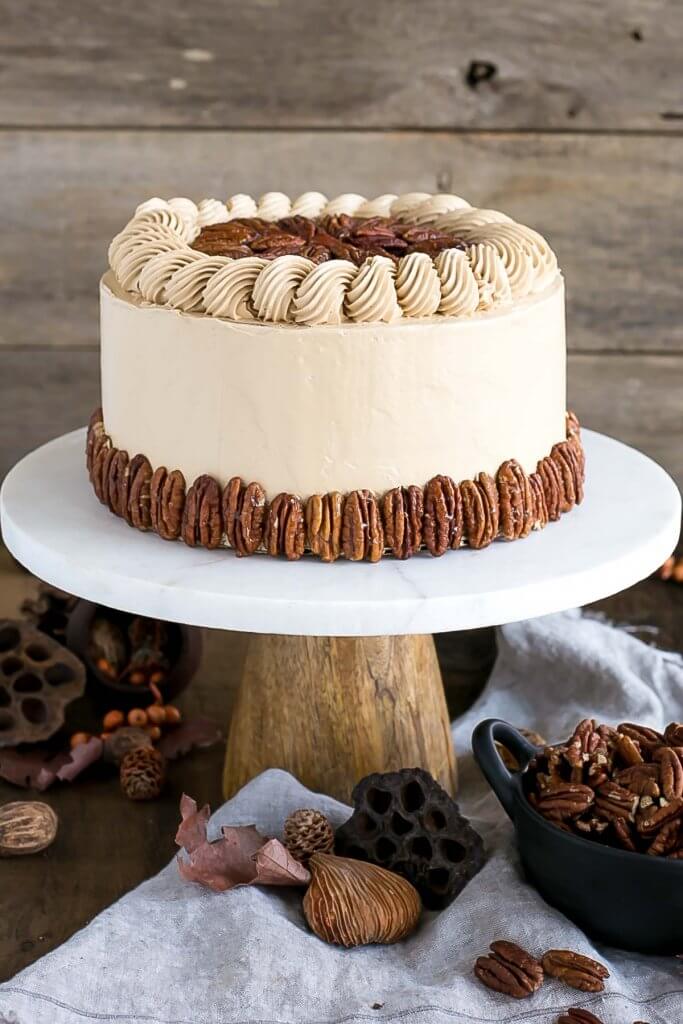 www.livforcake.com
Let's not forget dessert. I'm swooning over this Pumpkin Cheesecake from The Movement Menu and this Pecan Pie Cake from Liv for Cake. For an extra special treat, pair these with the Vin de Glaciere or Sweet Riesling. Its intense sweetness makes it perfect for pairing with sweet desserts like these.
I'd suggest setting up a large ice bucket in the center of the Thanksgiving dinner table filled with the different bottles, allowing your guests to pour themselves the Rieslings as dinner goes along. Let everyone decide what their favorite Thanksgiving wine pairing is. The most fun part is seeing how everyone's tastes are different!
Erin Rebecca
I'm Erin - a self-taught weeknight cook. I occasionally like to delve into the more complicated recipes, like homemade pasta, Cioppino, and boeuf bourguignon. But for the most part, I work full-time, come home, pour a glass of vino and start cooking away.