Tasting Tour at Round Pond Estate, Rutherford, Napa Valley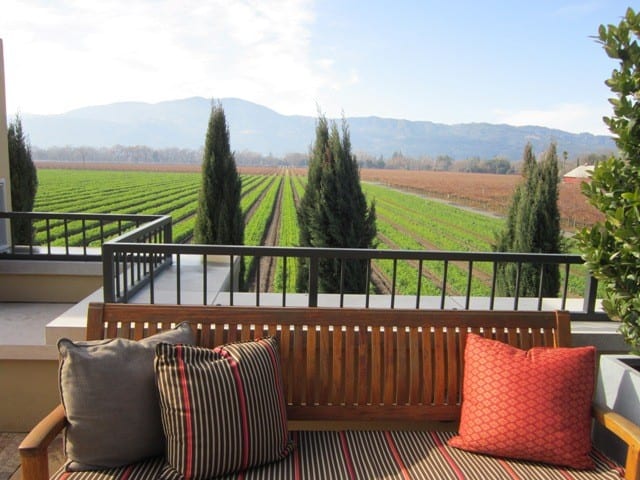 Alec Torelli takes us on a tasting tour through one of his favorite Napa Valley destinations.
By Alec Torelli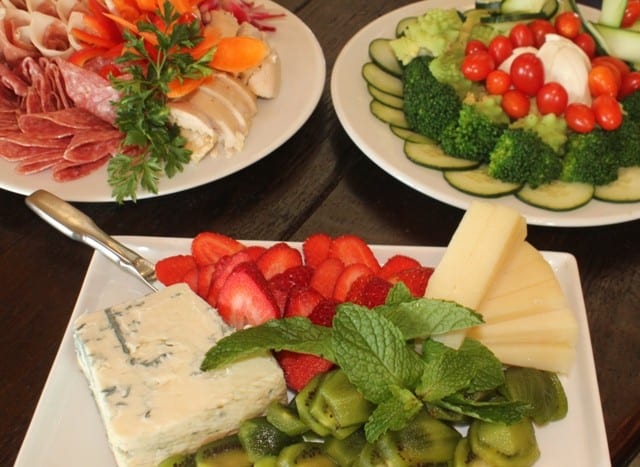 Hidden away in the heart of Napa Valley, is an experience no foodie should miss. As soon as we arrive at Round Pond in Rutherford, Colleen, our tour guide for the day, immediately shows us the 2000 square foot balcony made of pure stone.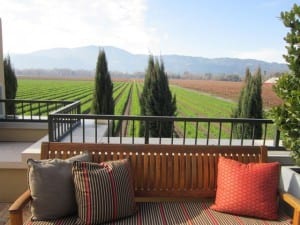 A bottle of Sauvignon Blanc and four empty glasses are waiting for us in front of the fireplace. "Just a little teaser" she says. Majestic views of their 365 acre property compels us to soak up the view. On a clear and sunny day in January, we have the entire property to ourselves.
After a brief toast, Colleen shows us their 2,200 olive groves, explaining to us the difference between Spanish and Italian (the Italian ones have larger trunks and a richer green color).
In order to ensure the finest quality, they separate their fruits before going into the refinery (which is also on property) to ensure they retain the purest flavor. We are astonished to learn that each tree produces a mere gallon of oil.
As we continue to the vegetable garden, we watch the gardner hand pick carrots and places them in a bucket full of water. He grabs one, still dusty with soil, and nibbles on it. We do the same. A delicious blend of earthness and sweetness.
When we head back our table is set. Blue cups containing olive oil encircle the edges of our plates. We taste four varietals, lemon, orange, Italian and Spanish, the overwhelming favorite.
Two vinegars, made from Merlot and Cabernet Sauvignon are next. We dip a sugar cube into each and sip it, extracting the flavor. The Cab is fantastic!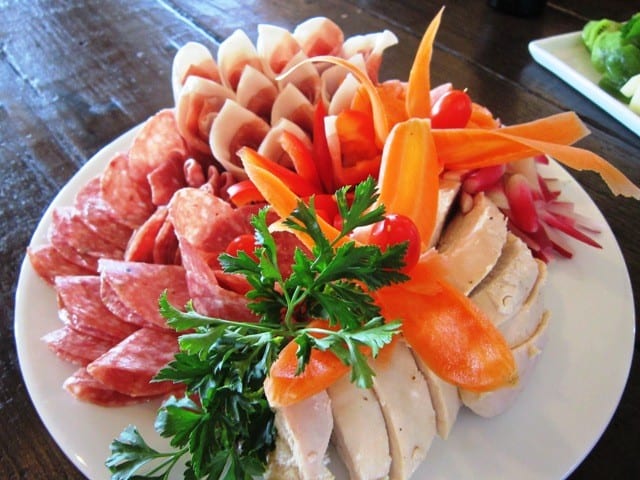 When our taste buds are warmed up, two people arrive with plates of freshly picked produce, Italian pecorino and blue cheese, paired to perfection with prosciutto and salami. A blood orange and Meyer lemon syrup makes the food a heavenly blend of sweet and rich.
Just when we think we can't eat another morsel (we took the cheese and meat to go), a lemon cake infused with olive oil sneaks up on us. Fortunately, there's always room for dessert.
We glaze it with the lemon syrup: extraordinary combination. After a customary espresso, we resume our place by the fire.
The wind tickles our faces. Birds roam freely through the vineyards. The flames shelter us from the cold, the couch relieves us from exertion. Three hours after we arrived, we leave, but not before snagging two blood oranges for the car ride home.
Round Pond: Estate Wines and Gourmet Olive Oils and Vinegar, 875 Rutherford Road, Rutherford, CA www.roundpond.com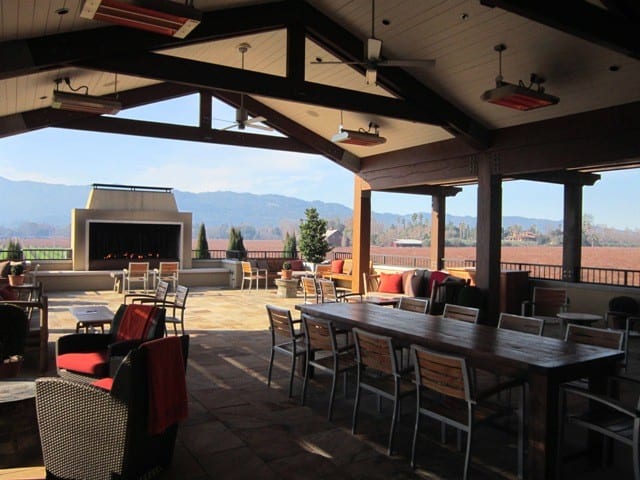 Alec Torelli
It all started when he was 10. He was distraught about moving, but the man next door welcomed him with a huge styrofoam box of ice cream. Fourteen years later, he moved to Italy and fell in love with gelato, which inspired his first writings about food. Since then, his passion for culinary art has done nothing but grow. On a mission to find the world's best gelato, he travels, eats and writes for Still Served Warm.