www.shutterstock
There are many theories to how tapas came about, but one popular one has it that centuries ago Spain's King Alfonso, also known as "The Wise One," nursed himself back to health from a severe illness by drinking wine and eating small portions of food. Once recovered, he dictated that taverns would not be allowed to serve wine unless it was paired with small snacks, known as tapas.
Whether you believe this theory or another, there's little doubt that sitting down together, drinking wine and eating snacks is a panacea for many ills. Perhaps that is why Spaniards have been enjoying this bonding tradition for over 800 years and many others have adopted it as well.
So what exactly are tapas? Let's start with what tapas are not…traditionally. Tapas are not a type of food. Any kind of food can be a tapa, as long as it comes out of the kitchen of a bar on a small plate and is served with a drink. They can range from finger foods like olives and nuts to albóndigas (meatballs) to stews. Tapas are not appetizers directly followed by a meal. They are enjoyed out at a tapas bar before lunch or dinner and a full meal usually follows at a restaurant or home. Boiled down, tapas are a Spanish way of eating–taking a break from work to be with friends and soak up quality leisure time with no worries all while enjoying small bites and a drink.
With a mind towards tapas, we recently tasted some wines from two regions in Spain: Sonmontano and Rioja. Keep them in mind the next time you tapear "go out for tapas".
Somontano
In Spain, at the end of the Pyrenees, there is Somontano, where great wines have been made over decades and 31 wineries turn 15 varieties of grapes into a wide range of wines: whites, roses and reds with a unique character. While we enjoyed all the wines presented, we particularly enjoyed the following:
PIRINEOS Garnacham 2013. Rich and intense with fresh cherry, blackberry and raspberry aromas balanced by a minerality that will continue to develop with bottle aging. Pairs well with tomato-based pasta, risotto, barbecued meat, cheeses as well fruit-based desserts.
Enate Crianza, 2010. Intense and complex nose with rich smoky and spicy aromas emerging from a background of mature red fruit. A long finish with delicate toasted nuances that linger. A tempranillo and cab blend well matched with smoked foods, meats and all kinds of cheeses.
Rioja
Bodegas Beronia is quintessentially Rioja. What began in 1973 by a group of friends obsessed with good food and even better wine who wanted to create their own Rioja has grown into an internationally recognized brand. Bodegas Beronia wines are now exported into more than 60 countries.
Located in the slopes of Monte Mendiguerra, Beronia's classic Riojas reflect the region's style. A dual focus on tradition and innovation is reflected in the creation of two distinct wine ranges: a prestigious classic range and a single variety range highlighting the varieties native to the region. Beronia Reserva makes up the classic range along with Viura, Rose, Crianza and Gran Reserva.
Beronia Reserva 2008 is a fine example of a classic Tempranillo and demonstrated a complex nose with mature fruits dominating while gently combining with chocolate and cinnamon over a sweet and spicy base. Pairs well with game, red meat and chocolate.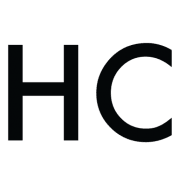 Carolyn Haitsch
Love of food and wine led her back to NYC where she spent years developing recipe collections, attending culinary classes, and searching out the best restaurants in Union Square. When not in the Honest Cooking editorial offices, she can be found in Connecticut doing what she loves best--cooking for family and friends and dreaming up her next culinary adventure.