For a picture perfect afternoon tea, visit Season Cuisine Pâtissiartism and be wowed by their whimsically orchestrated desserts.
By Cindy Wang
For a picture perfect afternoon tea, visit Season Cuisine Pâtissiartism, a cafe/restaurant that pours forth ingeniously and whimsically orchestrated desserts. There's room for improvement in terms of flavor, but the presentation itself alone is worth the trip.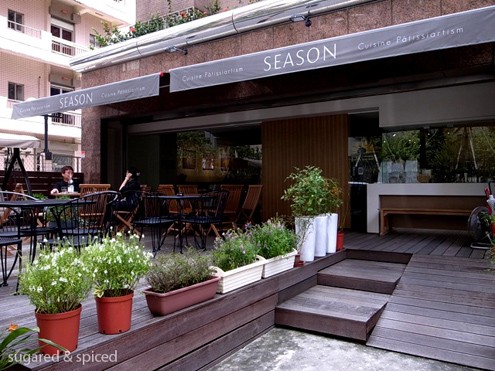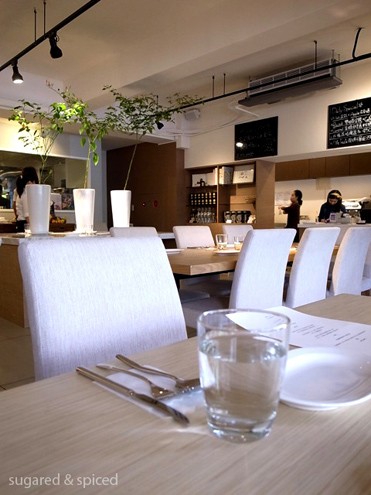 Take this for an example. What is this…a potted plant?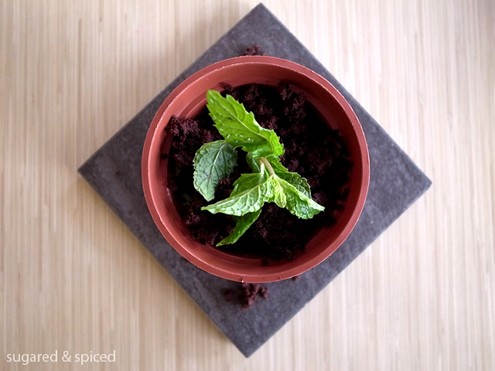 Actually, this is a Mint Ice-Cream Pot (280 NTD), one of the most popular items at Season. It's comprised of a layer of chocolate crumble (the soil) covering mint ice-cream and chocolate cake. The best part? There's crackling candy in the ice-cream, which creates a series of popping sensations on the tongue. Very entertaining.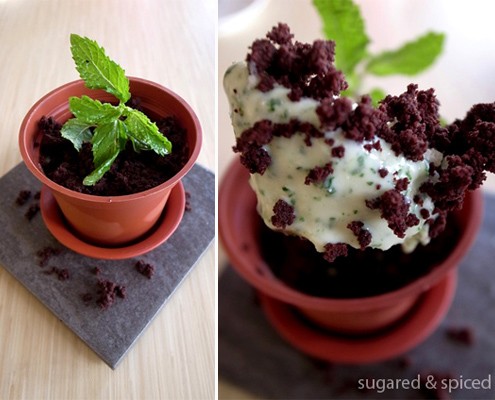 We also tried Pomelo Pink Grapefruit Ravioli (280 NTD), a translucent honey jelly wrapping pomelo, pink grapefruit, and grapefruit sorbet. So beautifully presented, I could not stop taking pictures of these.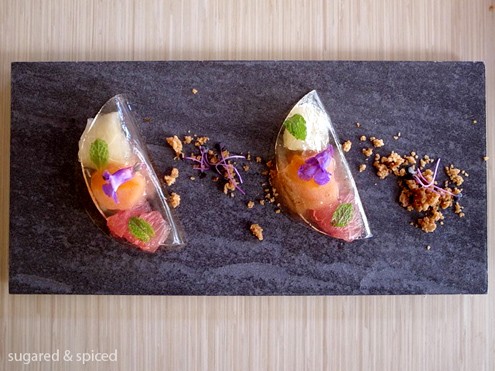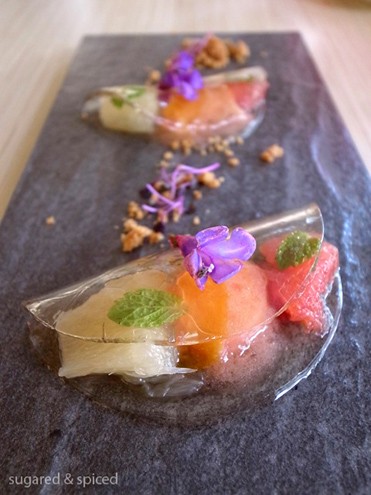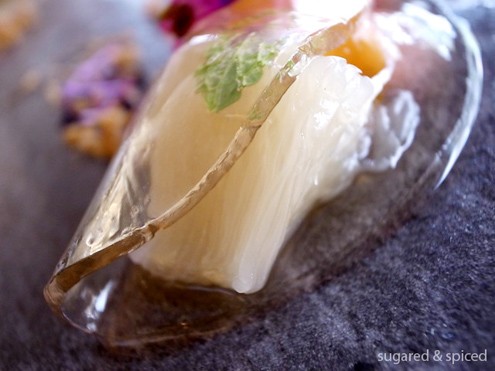 Part of the afternoon tea set (520 NTD) is a big fluff of cotton candy sprinkled with dried strawberry bits. Though we only ordered a la carte, the chef was kind enough to make us one just to satiate our curiosity. Thank you thank you thank you.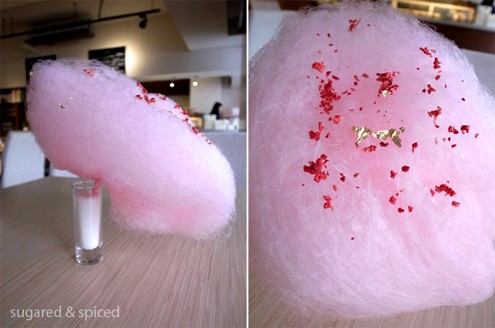 Here's a bag of macarons (280 NTD/bag), courtesy of the store manager. Loved the passionfruit flavor, but not a big fan of the violet ones – just a personal preference.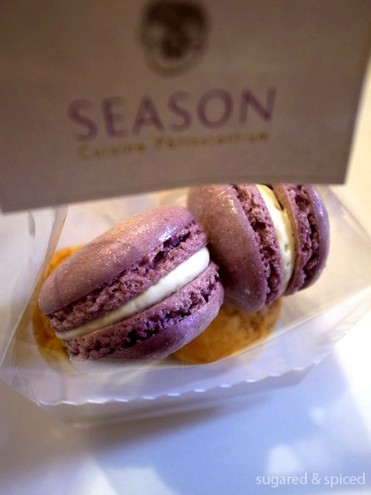 To be completely honest, the dishes at Season look better than they taste. Still, I give the chef full credit for pouring his heart and soul into the design of each creation, and I'd be up for visiting the shop again just to find out what new sugary caprices he has conjured up. And lastly, Season has a spacious, lush, car fume-free patio that is attractive enough to draw me out of the city center. Worth a visit.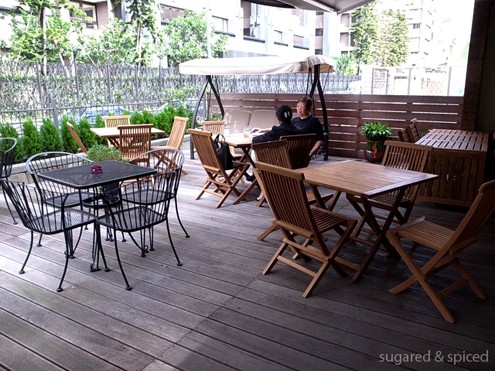 Season Cuisine Pâtissiartism
Address: 22 Alley 2, Lane 397, Mingshui Lu, Taipei
Tel: (02) 2533-2377
Hours: Mon-Fri 11:00am~8:00pm, Sat-Sun 10:00am~8:00pm
Price: [afternoon tea] 520 NTD/set
Cindy Wang
Cindy started as the Shanghai/Taipei city columnist at Honest Cooking, but has packed up her life in August 2012 and moved to Paris to pursue her dream of becoming a pastry chef. With a dedicated sweet tooth, Cindy scours the city of Paris for the best pastries and shares them with the world both on her own blog Sugared & Spiced and here at Honest Cooking.