Little dumplings of hand rolled sweet potato are bathed in browned butter and served with salty pancetta and crispy sage. This is what autumn foods are for.
I love gnocchi. I don't make it very often, because – let's face it – it's not a spur of the moment dish. But it's so good! Like pasta, but better! Sometimes on a rainy Sunday, I'll get up the gumption to make a batch or two of gnocchi. I quick-freeze them in a single layer, then transfer them to a container and pop them back into the big chill for later. That way, gnocchi can be a spur of the moment treat.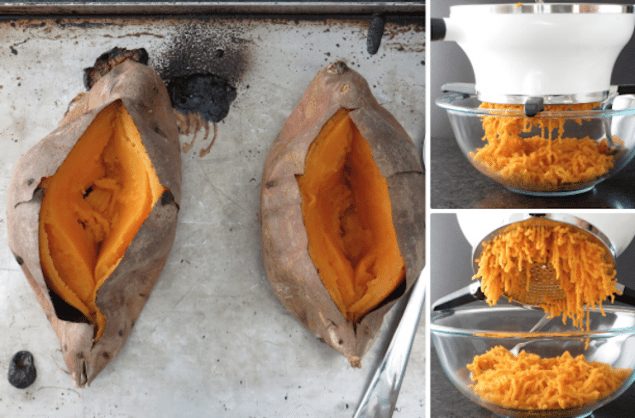 I'm focusing on autumnal comfort foods this week and these little babies definitely qualify. Sweet potato gnocchi. OMG. Little pillowy morsels of bliss. Just a second while I wipe my chin.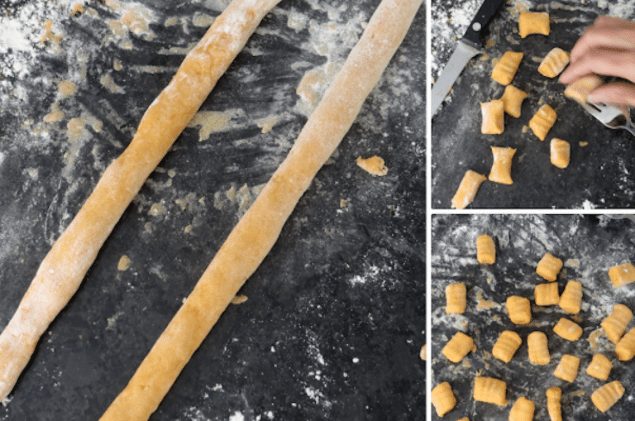 See Also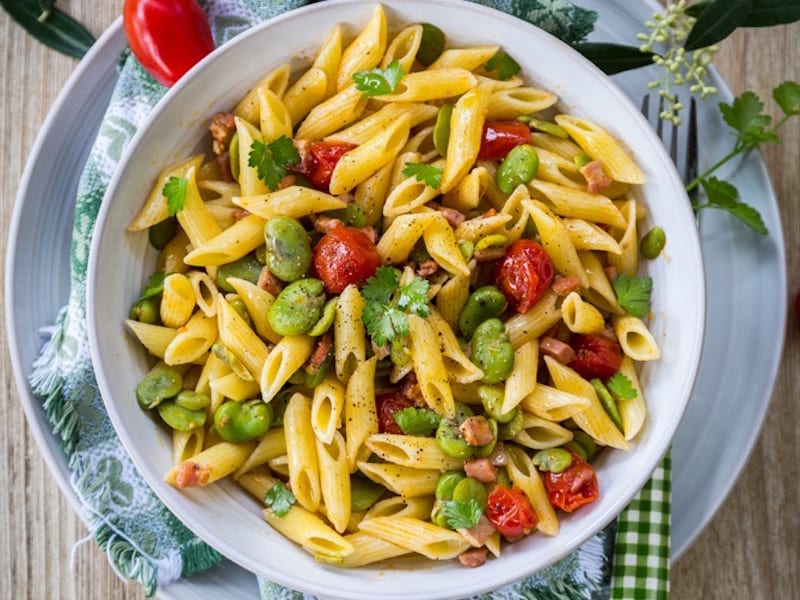 These little dumplings of hand rolled sweet potato? Mm hmm. Bathed in browned butter? Oh, yeah. With salty pancetta and crispy sage? Pick me! Pick me! This indulgent dish would be a perfect appetizer for a dinner party with a flute of prosecco or cava.
Print

---
Author:

Lisa Lotts

Yield:

6

1

x
1 1/2

pounds sweet potatoes (about

2

medium)

1 cup

flour + extra for dusting work surface

1/2 teaspoon

salt

1/2 teaspoon

freshly grated nutmeg

1

large egg (beaten)

4 tablespoons

unsalted butter

1

slice pancetta ((cut 1/4″ thick))

1

bunch sage – about

15

leaves
Parmesan cheese for serving
---
Instructions
Preheat oven to 400 degrees.
Place potatoes on a baking sheet and bake for 1- 1 1/2 hours, until skin is crispy and flesh is tender. Let potatoes rest until they are cool enough to handle. Peel the skins from the potatoes and discard.
Using a food mill (shown) or a potato ricer, process potatoes to a fine grain.
On a clean work surface, sprinkle a little flour and mound the potatoes and create a well in the center. Sprinkle flour over the potatoes. Add salt and nutmeg. In the well add the egg. Stir with a fork to incorporate the flour, eggs and potatoes together. This is a messy process, but continue to stir until most of the flour and egg are incorporated. Use your hands to combine the rest of the dough, which will be sticky.
Cut the dough into 4 equal segments.
Lightly flour work surface as needed to prevent sticking, but don't overdo it or gnocchi will be heavy.
Take one segment and roll it into a ball, then set it on the work surface and roll the dough into a rope about 3/4″ thick. Use a sharp knife and cut 1″ segments from the rope. To make the telltale gnocchi ridges, rest a fork, tines facing down on the work surface. Hold a gnocchi and gently roll it from the bend in the fork along the tines, pressing lightly to form ridges. Repeat with remaining gnocchi and dough segments.
To Cook the Gnocchi:
Heat a pot of salted water to boiling.
Prepare an ice bath (a bowl of water with ice cubes in it).
Working in batches, add gnocchi to the boiling water. Cook for a few minutes, until the gnocchi naturally float to the surface. Fish the gnocchi out of the pot with a slotted spoon or spider and dunk into the ice bath to stop the cooking. Transfer gnocchi to a bowl and lightly coat with canola oil. Cover and refrigerate until ready to use. (Will last in the fridge for up to 2 days)
To Freeze Gnocchi for Later:
Place uncooked gnocchi in a single layer (not touching) on a cookie sheet. When it's completely frozen (about an hour) remove the gnocchi and place them in a freezer bag or other container and place back in the freezer until ready to use. No need to defrost before cooking.
Dice pancetta into 1/4″ cubes. Heat a small skillet over medium heat. When skillet is hot, add pancetta and cook until crispy and browned. Transfer pancetta to a dish with a paper towel on it to absorb the excess grease. Discard the grease in the pan and wipe it out with another paper towel. Return the pan to the stove over medium heat. Add the butter. Melt the butter, stirring occasionally until it begins to foam. Add sage leaves. Continue cooking until the milk solids start to brown and remove from heat.
Add the gnocchi to the butter mixture and toss to coat. To plate the gnocchi, divide it up among dishes, spooning excess butter and crispy sage over the top. Sprinkle with crispy pancetta.
Serve with grated parmesan cheese.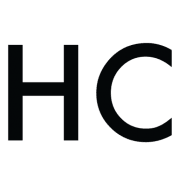 Lisa Lotts
Lisa is a South Florida based food blogger who derives inspiration from a diverse family food-background, which includes southern comfort foods, traditional French and Caribbean cuisine. On her blog, Garlic and Zest, she explores fresh, innovative flavors and the inexorable link between food and family. Her approachable fare tastes like home.