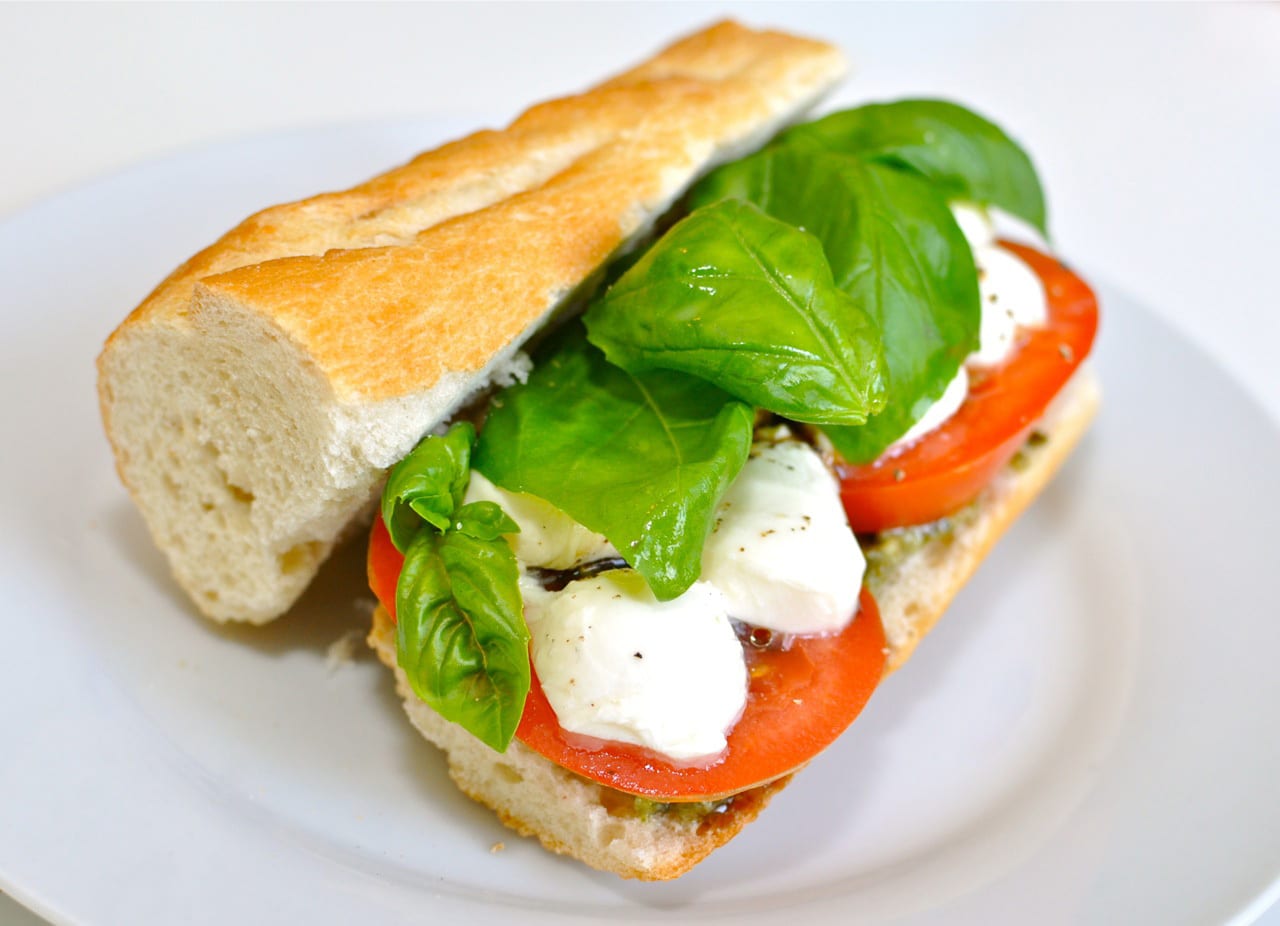 This sandwich contains several summer favorites.
By Jerri Green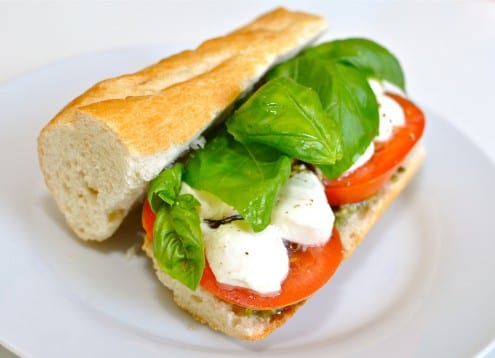 Summer Club
This sandwich contains several summer favorites.
Ingredients
crusty french bread
fresh basil
fresh mozzarella
tomato
homemade pesto
salt and pepper
Instructions
Cut the bread into long sections and halve it. Smear with pesto.
Slice the tomato and sink into the pesto. Top with fresh mozzarella. Salt and pepper to taste. Add fresh basil leaves on top. I get mine straight out of my garden.
This caprese club is cool on a hot day and the bold flavors will leave you satisfied but not stuffed. Served with a slice of watermelon and a tall glass of sweet tea, you will be able to taste the season.
Jerri Green
Jerri Green is a vegetarian that lives with and loves a self-proclaimed carnivore. She makes meals work for everyone while juggling the mounting demands of motherhood. Nothing fancy but always fresh, she draws on her southern heritage to bring satisfying food to the table each and everyday.