Discover the food and beach scene of the Rockaways. Only a short bike ride from Brooklyn.
By Carly DeFilippo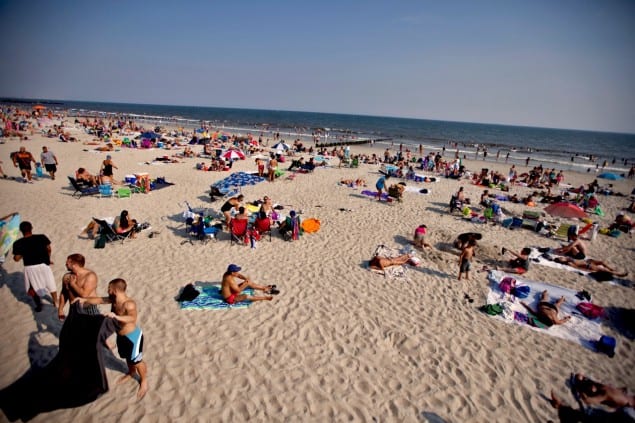 For the first time in my four years as a New Yorker, I biked to the Rockaways this summer. My first surprise was that the ride from my Brooklyn apartment was actually quite quick. The second was that the beaches were absolutely stunning. Where I sat, all I could see was ocean, with no other beach-goers for miles. And yet, I knew that not too far away was a community of incredible food vendors—a community that will be celebrated July 11-13 at the annual (and always cutting edge) Le Fooding New York City. To learn more about the Rockaway scene, I checked in with one of the peninsula's most food savvy couples: Andrew Field of Rockaway Taco and Maribel Araujo of Caracas Arepa Bar.
When did you open your business in Rockaway?
AF: Rockaway Taco opened in the summer of 2008. We started out very small and focused on the crowd that was looking to fill their stomachs after surfing in the Atlantic Ocean. The reaction from the neighborhood was positive and it was great to be welcomed as we were. 

MA: I opened Caracas Rockaway in the summer of 2011. We were invited to be part of the new concessionaires and jumped on it eyes closed. (We were only thinking about being able to make our food at the beach… dreaming of Venezuela.) While, we didn't know that much about Rockaway at that time, it was love at first sight. It is one of the strongest communities we have ever known: amazing people, hard workers and happy. There are a lot of opportunities to give back, to exchange experiences, to be real.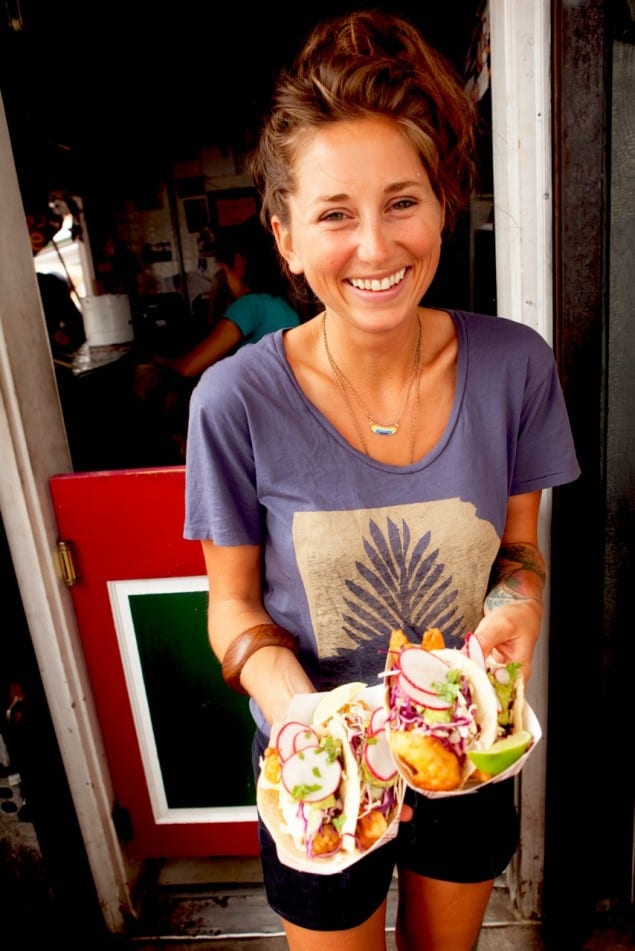 How would you describe the Rockaway food scene before and after Sandy? Do you see a greater diversity of vendors now?
MA: I think there was an increase of new vendors before Sandy, and the storm didn't scare or diminish that growth. Opening a business in Rockaway means feeling the power of the rebuilding a community. Though most of the businesses that have opened are not owned by natives of the peninsula, most of them are local owners or at least local-minded.
AF: The Rockaway food scene is brilliant, as is the diversity of the neighborhood. It feels like the New York City that I grew up in, except Rockaway has much better natural views. In our seven summers of existence we have seen gradual growth and constant change. We look to the future with bright eyes and hopes that the neighborhood will continue to enhance the eclectic food scene. It is very refreshing to get out of the city (though we're still technically in it) and have a totally different vibe and set of rules. We call this being on "Rockaway Time."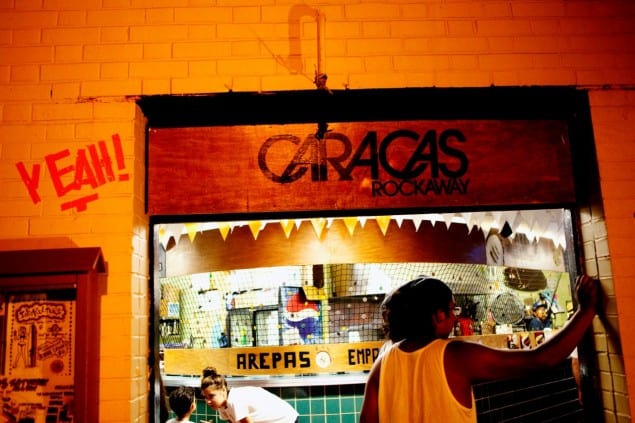 Why do you feel that now is the time to feature the Rockaways, in the way that other lesser-known neighborhoods—like Red Hook in Brooklyn—have been featured by Le Fooding in past years?
MA: Le Fooding is a great platform to spark the interest of people who think Rockaway is far, far, far away. Great food, great event, great exchange with the community. They will see what they have been missing out at the end of the A train.
AF: It is amazing to be able to host something like "Le Fooding" on the Rockaway Beach Boardwalk. In fact, the concessions are the only ocean-front dining venues in NYC! I don't need much more to sell it than that.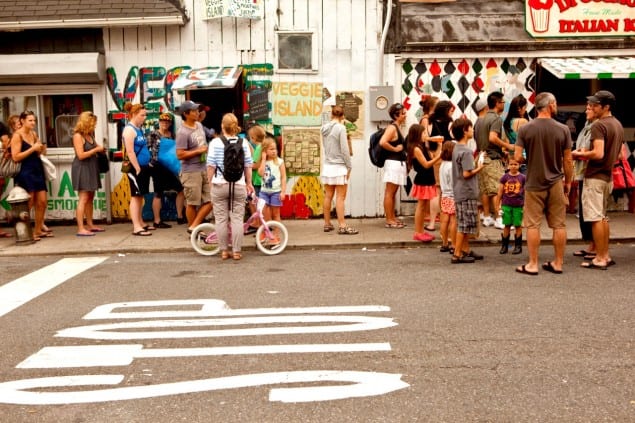 What would you say are the signature Rockaway eats – the things you think any new visitor should try?
MA: I can go for ever here. Besides my arepas…
Fish Tacos, Cukes & Pine Drink at Rockaway Taco
Nutella Crepe at Concho's
CheeseBurger & Fries at Rippers
Veggie Patties at Goody's
Green Bichaki & Russian Beer at Uma's
Acai Bowl at La Fruteria
Sundae Waffle at CitySticks Parlor
BBQ Pulled Pork Sandwich and Jalapeños Corn Bread at Breezy's BBQ
Brunch Bowl at Rockaway Beach Surf Club
Con Todo Hot Dog at Santa Salsa Hot Dog Cart
Tapas Menu & Wine at Sayra's Wine Bar
All Moroccan grain dishes at Cusine by Claudette
The view at The Wharf
The experience at Conolly's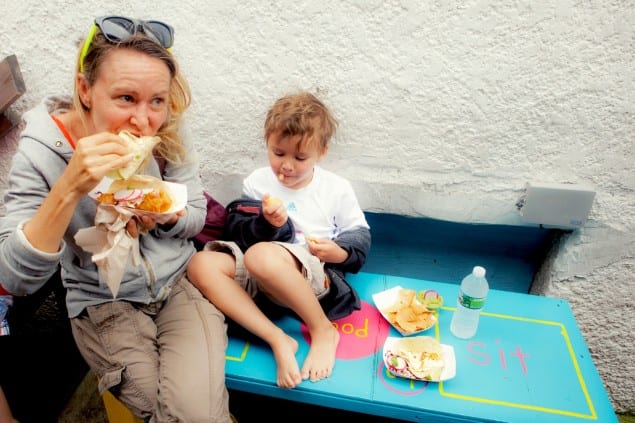 Any other Rockaway secrets/tips?
AF: Grab a bike, put a beer in your bag and find a sunset. It's likely that you'll find a special, uninhabited spot.