One of Stockholm's newest restaurants is also one of the most elaborate in terms of design and style. The food is a mix of classic steakhouse, french bistro and light asian dishes.
By Kalle Bergman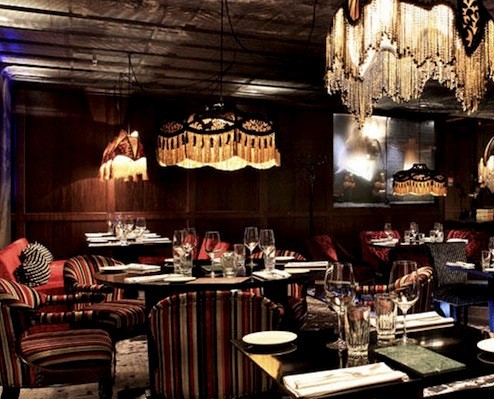 Griffins Steakhouse Extraordinaire opened in the new Waterfront Building in downtown Stockholm before new year, and has quickly become something of a destination in the Swedish capital. And even if the food has gotten some pretty decent reviews, it is the interior design that draws the most attention from food and design media across the world.
In eclectic, decadent and perhaps slightly confusing surroundings, Griffins Steakhouse Extraordinaire offers its guests a rather unique experience.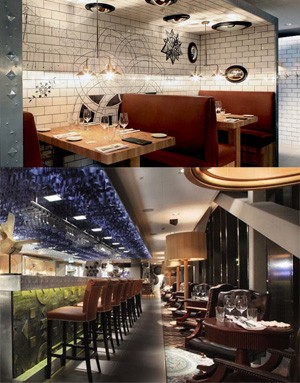 A mix of old world charm, french brasserie, mysticism and contemporary design – the place is extremely hard to stick in a particular design category.
The menu at Griffins Steakhouse Extraordinaire is perhaps less eclectic than the interior, but it does span both French, American and Asian cuisine, with a slight focus on classic bistro dishes such as Steak Tartare and Bouillabaise and obviously the cuts of beef that range from Sirloin and Flank Steaks to Rib Eyes and Tenderloins.
What: Griffins Steakhouse Extraordinaire
Where: Klarabergsviadukten 67, 111 64 Stockholm, Sweden
Phone: + 46 (8) 545 076 47
Web: www.griffinssteakhouse.se
Price level:
Three course set menu 47 USD
Appetizers 15 – 30 USD
Main Courses 26 – 63 USD
Desserts 10 – 26 USD
(Based on currency rates March 2011)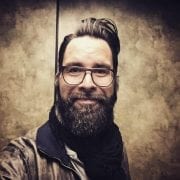 Kalle Bergman
Kalle Bergman is a food writer and media entrepreneur who is the founder of Honest Cooking. As a food writer, his writing has been regularly featured in publications like Gourmet, Los Angeles Times, Huffington Post and Serious Eats. He is obsessed with simple food, more often than not from his native Scandinavia.