Easter is around the corner and Honest Cooking has your guide to planning the perfect spring meal. The Spring Menu Guide includes an array of tasty mains, flavorful side dishes, and mouthwatering-deserts that are sure to please friends and family.
by Maya Dangerfield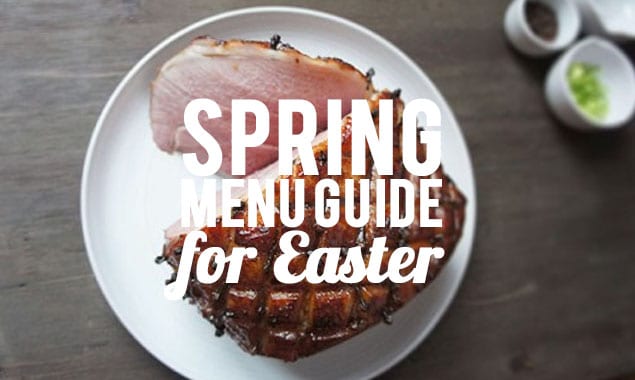 A religious celebration marking the end of Lent and the beginning of spring, Easter often includes a family celebration with fabulous food. Much like other holiday gatherings, this spring get-together compresses both lunch and dinner into a single, large meal.  A mark of changing seasons, the meal typically consists of roasted meat, seasonal sides, and light desserts. Honest Cooking's curated Spring Menu Guide includes an array of tasty mains, flavorful side dishes, and mouthwatering-deserts that are sure to please friends and family.
---
APPETIZERS & SIDES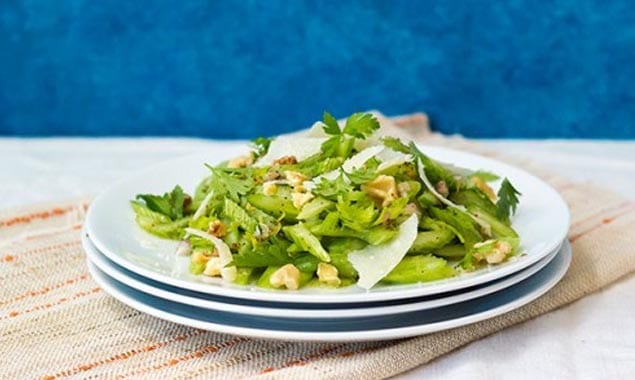 Celery and Parmesan Salad
Light, bright, and crunchy, this celery salad is the perfect accompaniment for heavier meat dishes. The bright dressing of lemon, olive oil, celery salt, and a dash of anchovy paste will appease the palate.Get the recipe.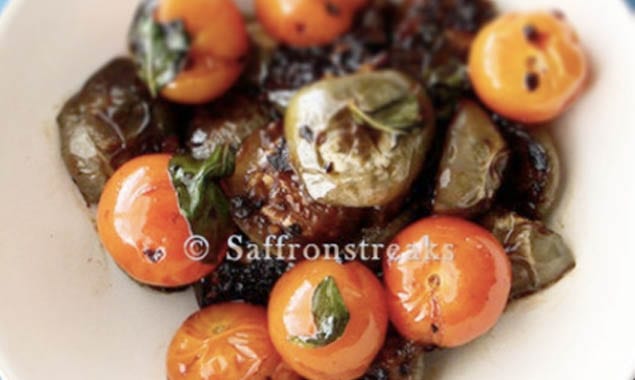 Thai Eggplant with Cherry Tomatoes
With less than five minutes of prep time, this simple eggplant and cherry tomato mix is bursting with flavors of Thai spices and the freshness of cherry tomatoes. Get the recipe.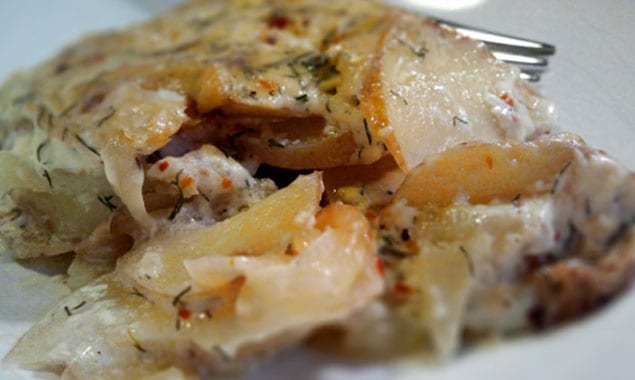 Creamy Dill Spicy Scalloped Potatoes
Slow baked with an added spice from red chili flakes, this decadent side of scalloped potatoes will be a crowd favorite.Get the recipe.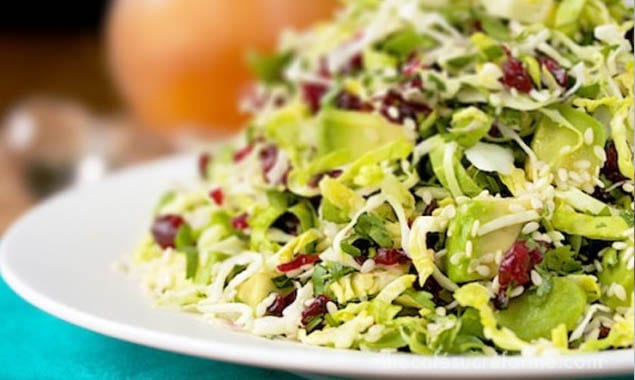 Avocado and Shaved Brussels Sprout Salad with Honey-Ginger Vinaigrette
Craving Brussels sprouts? A believer that avocado pairs perfectly with everything? This salad of shaved Brussels sprouts, shredded cabbage, and avocados is a delightful mix of ingredients, finished with a honey, vinegar, and Sriracha dressing.Get the recipe.
Green Garlic, Brown Butter and Lime Pasta
Reconsider the traditional pasta salad with this mayonnaise-free pasta dish. Garlic, lime and green chilies  transform this salad into a new family classic.Get the recipe.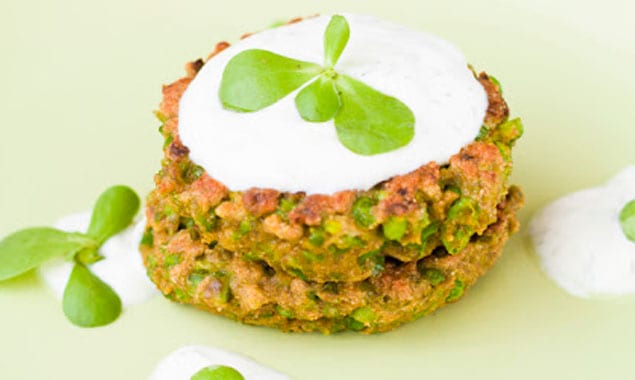 Pea Fritters
Nothing says spring like the crunch of bright-green peas. Served with a dill-yogurt sauce, these pea fritters are a new way to enjoy the versatile and flavorful pea.Get the recipe.
---
MAINS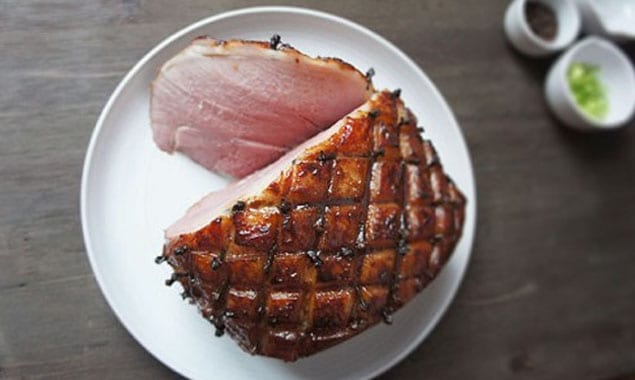 Apple Glazed Ham
Whether it's glazed, honey baked or spiraled, a ham is surefire crowd pleaser and the traditional Easter Sunday main for many families.  A ham is the rump cut of a pig and is easily roasted or cured to a variety of tastes. This apple glazed ham has the perfect balance of sweetness and savory flavors that will leave your family hungry for more.Get the recipe.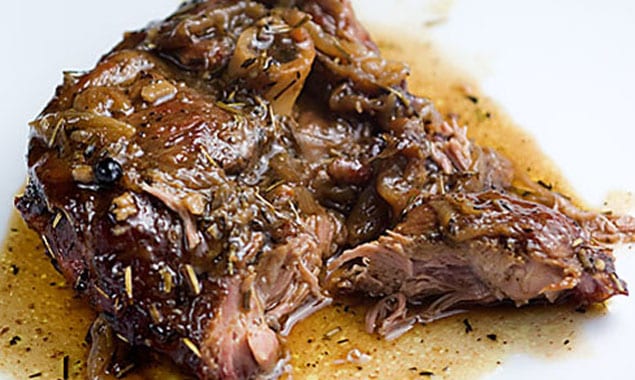 Braised Rosemary Lamb Shoulder Chops
Ham not a family tradition?  Consider the appeal of lamb. Nothing celebrates a family gathering like a perfectly braised lamb with meat that falls off the bone onto the excited plates of your guests.Get the recipe.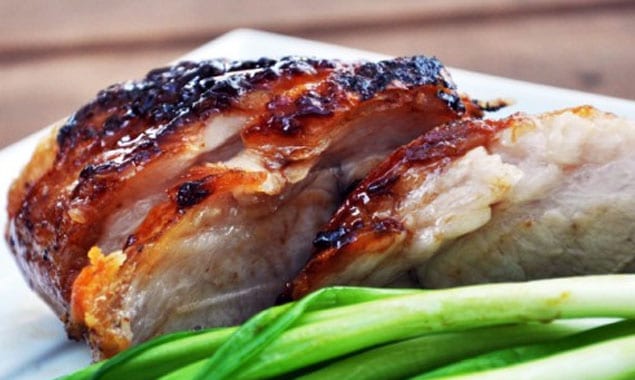 See Also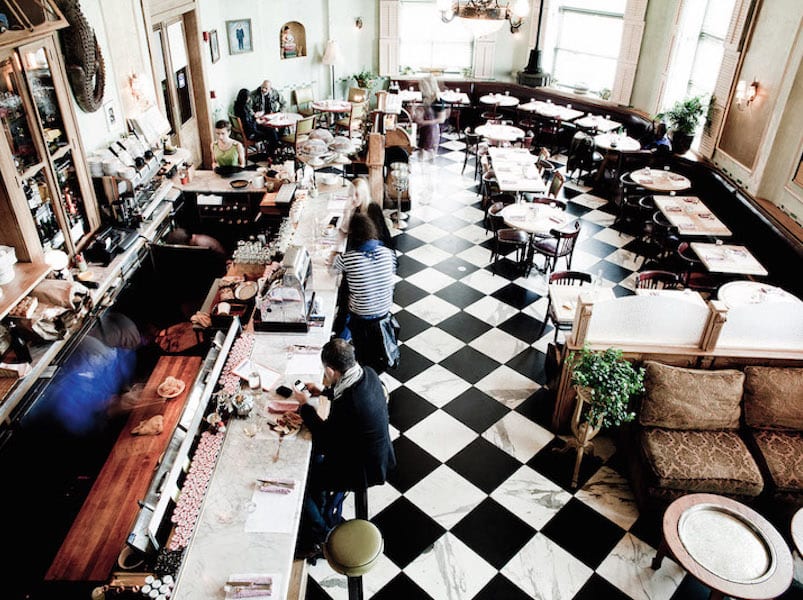 Plum-Glazed Pork Belly
Can't commit to a whole ham or roast? Consider pork belly. A smaller cut that's packed with flavor, this roasted dish is perfect for smaller Sunday gatherings.Get the recipe.
---
DESSERTS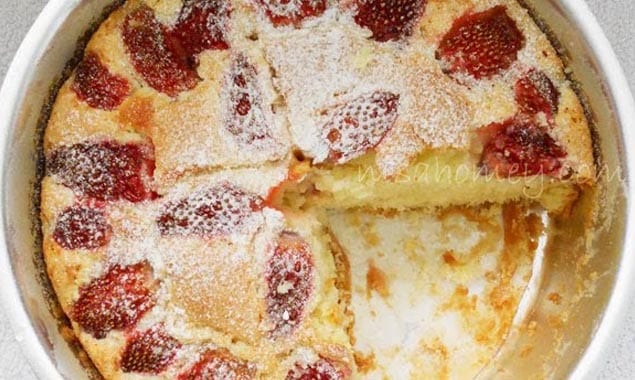 Strawberry Buttermilk Cake
Easter is the perfect reminder of the wonderful fruits  coming into season. This strawberry buttermilk cake celebrates the beginning of strawberry season with this moist and flavorful cake.Get the recipe.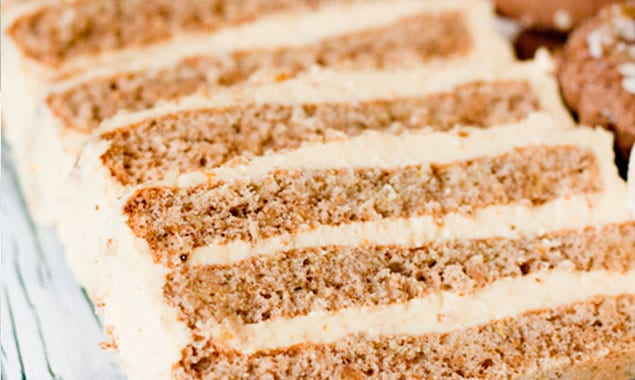 Walnut Orange Cake
Reconsider replacing your traditional carrot cake with this Walnut and Orange cake.  Each layer of this cake is soaked in a mix of rum and orange juice before being layered with a vanilla filling.Get the recipe.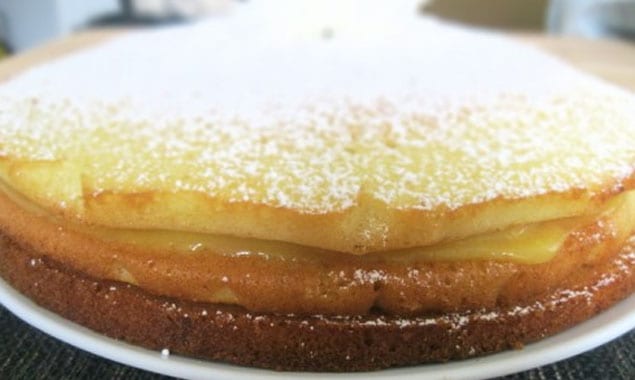 Triple Layer Lemon Curd Cake
Love lemon curd? The layers of this sponge cake are liberally filled with a  lemon curd that's a perfect finish for your spring inspired Easter mealGet the recipe.
Want to share an Easter favorite? Let us know in the comments below.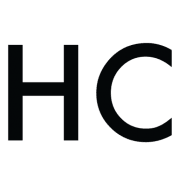 Maya Dangerfield
A recovering teacher and editorial intern for Honest Cooking, Maya began her journalism career at Greatist.com. A food lover who never misses dessert, she is also a passionate sports enthusiast. Currently Maya freelances for FoodmakerMedia and copywrites for Techturized. Her writing has been published for Greatist.com, Shape.com, and The Washington Post.