An unusual mix of ingredients makes a sweet and refreshing smoothie packed with vitamins and nutrients.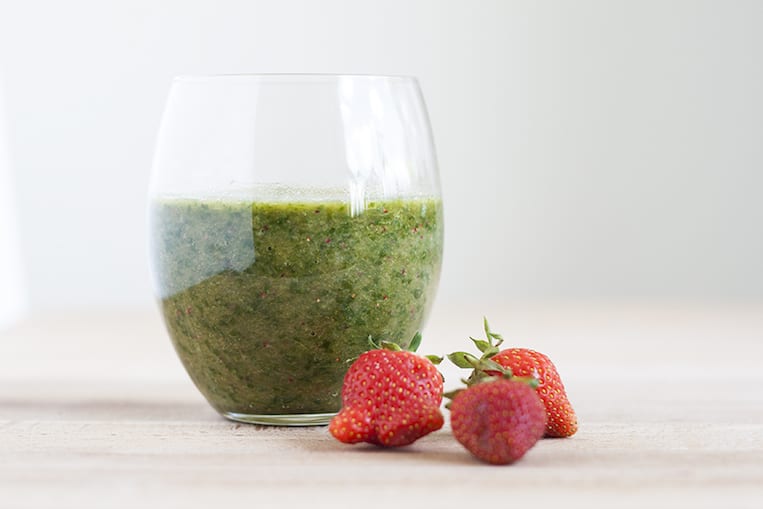 Green smoothies look weird, don't they? I really didn't have the courage to try one for a long time. But now that my garden is in full bloom and I have tons of fresh young spinach, I made one. Still with a lot of fear and doubt, but I haven't stopped making them since. This one is a Watermelon Strawberry Green Smoothie, more recipes are coming, since I love experimenting and my garden gives me lots of different ingredients to choose from.
If you are wondering about the taste, like I did, you will be surprised. I expected the grassy taste, a bit bitter, but what I got was a lovely sweet taste. The green smoothies made with spinach are great because of the iron it contains. With bananas you get lots of fiber, vitamin C (that is necessary for iron to absorb) and lots of vitamin B6. And the strawberries give you even more vitamin C. The watermelon is in there for the water and potassium.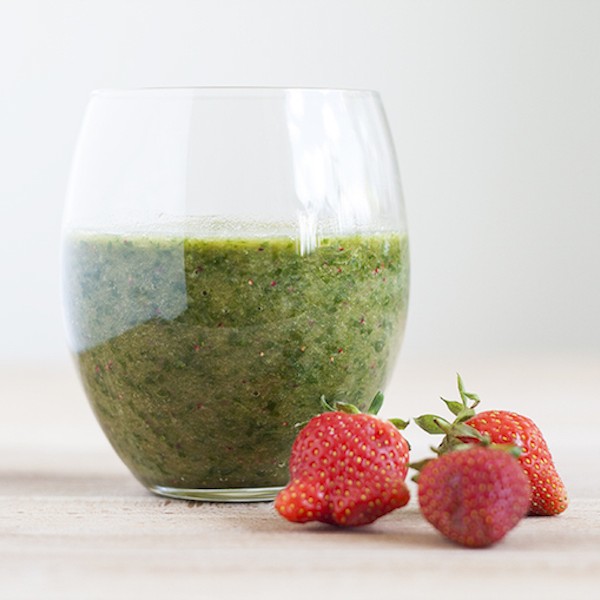 Anja & Sandra Dear
Ingredients
1

cup

of young spinach

about 10 leaves

1

banana

1

cup

watermelon chunks

10

– 15 strawberries
Instructions
Put bananas, watermelon and strawberries in the blender and blend. Then put in the spinach and blend until smooth. If you want it cold, you can use one or more ingredients frozen.