Love cocktails? Teetering on the edge of becoming a nerd about them? Speakeasy Cocktails is here to give you the final nudge.
By Rebecca Orchant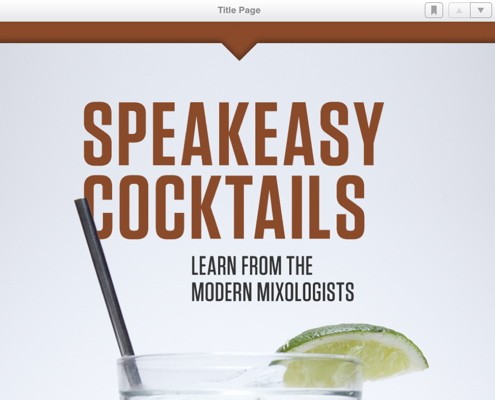 I have not always been this way. There was a time when I was mostly happy to drink whatever was put down in front of me. Even – deep breath – vodka, which these days is pretty much relegated to my Sidekick's amazing vodka sauce. At a certain point, however, I began to consider the booze I was drinking with the same vigor that I considered the food I was eating. But still, the rabbit hole of cocktails can be daunting. The ingredients often seem prohibitively expensive, the measuring intimidating and the culture of "cocktail people" nearly impenetrable. I needed a spirit guide. Luckily, there's one in the family.
The watershed moment where I went from being a casual appreciator of cocktails to a complete nerd, creating, tinkering, roping my Sidekick in all the while, came when my uncle Mitch made me my first Aviation. I've never looked back. But, we can't all be that lucky, some of us will have to work a little harder to find our cocktail spirit guides. That is why I am here to tell you that you should probably get yourself Speakeasy Cocktails: Learn from the Modern Mixologists, an iPad app from author Rob Willey and various master bartenders from around the world.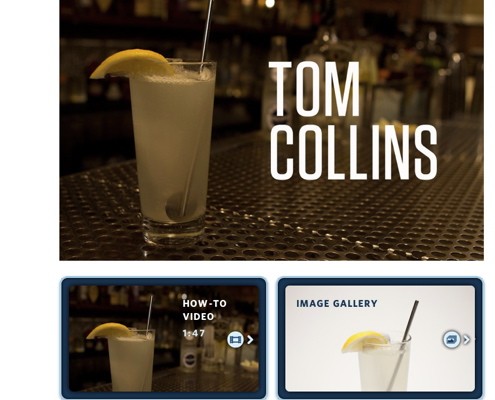 I'll be honest, for two people as cocktail-obsessed as my Sidekick and I, a lot of this stuff seemed pretty elementary. It was tempting to skip over a lot of the "here's how you stock your bar" kind of stuff in the beginning, because I expected it to be just like every other cocktail book. But it is so much better than that. Willey has allowed himself to carry through a strong editorial voice that cocktail and food instructional materials often don't allow themselves. He's funny! And he curses! This is seriously my kind of cocktail book. A notable quotation from Miles MacQuarrie of Leon's Full Service in Atlanta: "Lazy shaking and shitty, wet ice – both can make a great recipe a mess." Sage advice delivered without pretense and with a bad attitude. I'm in love.
Another amazing feature are the how-to videos. These are beautifully shot, inside a real-live bar, with real-live bartenders that actually do this for a living in some of the most well-respected cocktail houses in New York City. The results are beautiful to look at, peppered with interesting facts and helpful tips and just kind of fun.
Okay, obviously I just said that I had fun watching videos about how to make cocktails that I already know how to make. I am a NERD, you guys. But I have a feeling some of you may be too. And seriously, if you're ready to dive down the rabbit hole and need a spirit guide, $10 is really not a bad price to pay.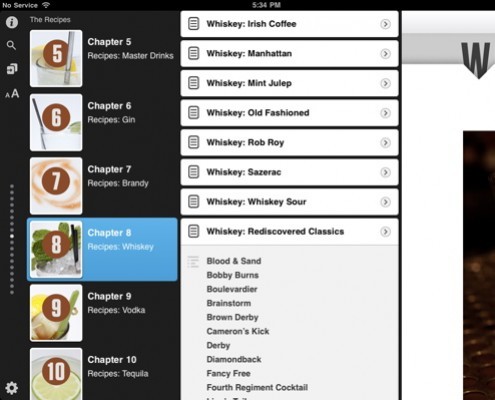 After you get through some history, basic techniques, gear, etc., the book is broken out by liquor, with special focus on "master cocktails". Things that any nerd should definitely have under their belt. Then, we get to talk new classics, delightful rediscovered oldies, and THEN bartenders from cocktail houses all over the country give you secret recipes. There is also a buying guide with links to places to purchase all the best stuff that they recommend – listen, I know how hokey that sounds, but some of this stuff can be kind of hard to track down sometimes and these guys have made it SO easy for you.
I learned a few things I didn't know before, confirmed some things I already knew and generally really enjoyed my time with this app, curled up, like a total nerd, reading about cocktails on my couch (while drinking a cocktail, obviously).
Rebecca Orchant
Rebecca Orchant is a New Mexican ex-pat living in Brooklyn. She likes onions and pickles more than most people, stops in every diner that crosses her path and has been known to indulge in a cocktail or two. You can find more vinegar, whiskey and butter-soaked tales on her blog, Chronicles of a Stomach Grumble.