SooWoo Bistro Marries Japanese and Korean Flavors in Miami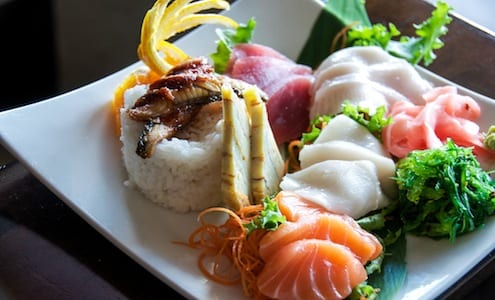 In a little strip mall in Country Walk, we found a tiny hole-in-the-wall called SooWoo Bistro that offered both Japanese and Korean dishes in a distinctive style.
By Brenda Benoit
Fried Calamari ($8)
This item is such a standard in Miami. These deep-fried squid (calamari) can be found in all types of restaurants, from Italian, to Chinese, to Japanese. The version served here was a little different in that the calamari was cut in larger pieces instead of the typical rings. They were crispy and very hot and devoured in seconds.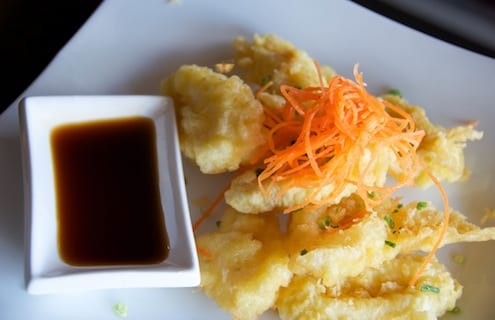 Deluxe Volcano Roll ($ 16)
We always have to try a roll and this time we went for something unusual. The description on the menu was very tempting: crab and cream cheese roll made fabulous by adding a crab, shrimp and scallop dip on top. Hard to resist, right?  When it arrived to the table, we were flabbergasted as it was such a mess on the plate, not pretty at all. We tried it with trepidation and to our amazement; the explosion of flavors was just pure joy. Below the mountain of dip sat perfect little crab and cream cheese rolls, the dip adding a creamy note to these delightful little morsels.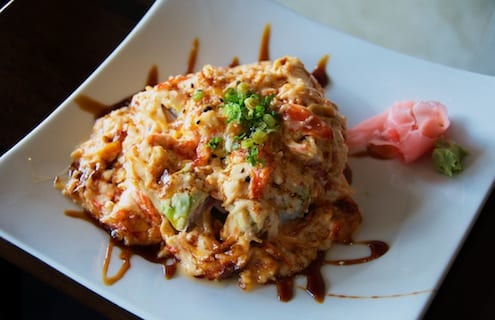 Chirasi Special ($25)
This was nothing short of a sashimi fest, five different types of fish served with sushi rice and a wakame salad. Everything was fresh and served with abundant amounts of ginger and wasabi. It was a little on the pricey side though.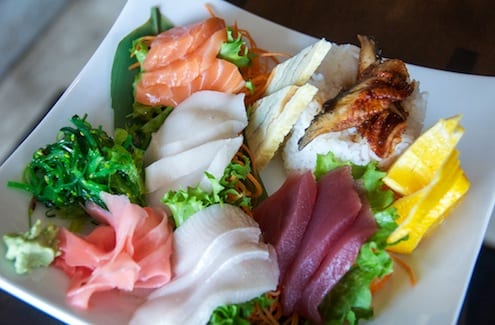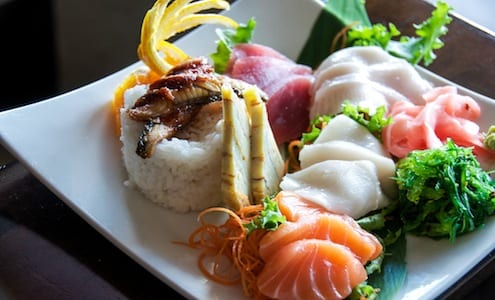 Bulgogi ($10)
This is a Korean dish that usually consists of grilled marinated beef, chicken or pork and literally means "fire meat" in Korean. Before cooking, the meat is marinated to enhance its flavor and tenderness with a mixture of soy sauce, sugar, sesame oil, garlic, pepper. The bulgogi at SooWoo had a liberal sprinkling of sesame seeds and a healthy dose of onions, scallions and carrots. It was flavorsome and enjoyable.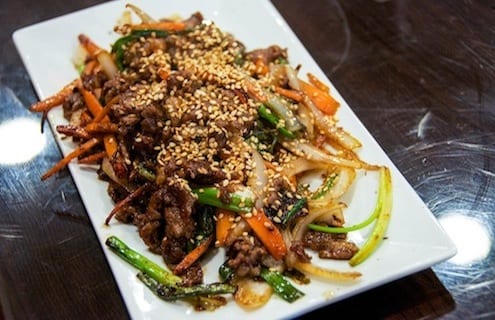 Shots ($3.00 for one,  $7.00 for 3)
See Also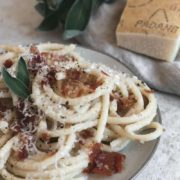 Shots for dessert? We were presented with three dessert shots that looked like little enchanted candles but edible! Very charming indeed.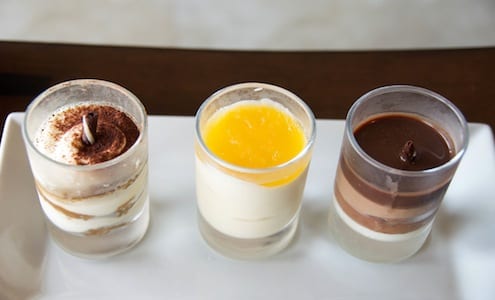 Thai Donuts ($8)
These donuts are something that we just have to order whenever available on the menu. These were served with condensed milk and chocolate as dips. The fight over who got the last one was intense. I won.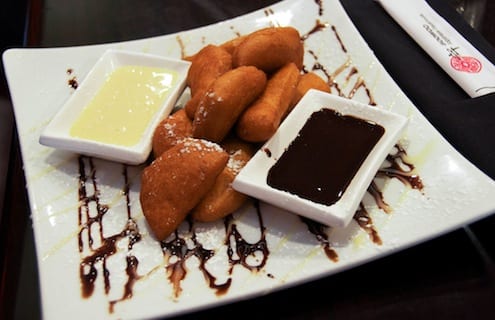 Soowoo Bistro is simply a pleasing place to eat. What made this bistro exceptional was Veronica, our waitress: she dished out smiles, advice and radiated nothing but a spirit of goodwill that made our mealtime all the more enjoyable. All items on the Kid's Menu are $7.95 and lunch specials are also offered at reasonable prices.
We visited the location in Kendall/Country Walk and have already been there four times: have plans to return again whenever we need a quick injection of Asian comfort food.
SOO-WOO Bistro
13729 SW 152 Street, Miami
Phone: (786) 227-5044
WEBSITE
Brenda Benoit
Brenda Benoit was born in the city of St. George's in Grenada and grew up in Caracas, Venezuela. She has been living in Miami for over 20 years, loves to cook, eat and to try new restaurants & cuisines - always with her camera as a companion. She's a dedicated cookbook collector and is in the process of writing one of her own.