Interview with luge Olympian Chris Mazdzer about his town of Saranac Lake, NY and all it has to offer.
By Michelle Tchea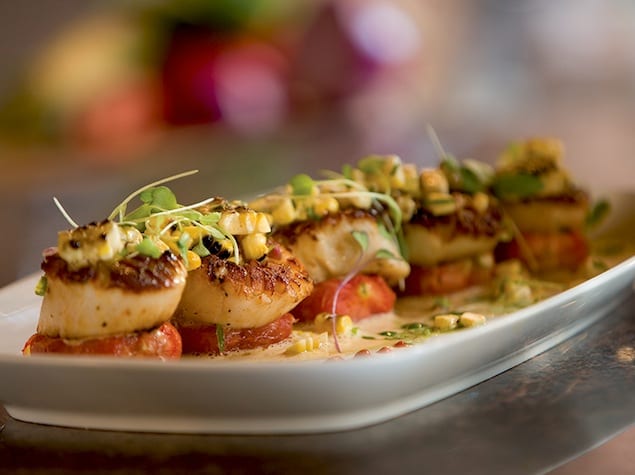 Forget the French Alps or the wonderful Swiss chalets and surrounding slopes… keep your sights a little closer to home this Winter and head to the wonderful Adirondacks Mountains. Home to two Olympic Winter Games, mountain fresh air and the 46 peaks, this is where you should be for the Winter Olympics this season. Driving along the I-87, a short 5 hour drive landed me in the crisp, fresh air in the Adirondacks. Thrill seekers and winter adventure sports enthusiasts living in the US are very fortunate to have such a great place to swoosh down… in between hot chocolate and warm apple cider of course!
Since the start of the  Sochi Games, I've rustled up a few Olympic hopefuls and asked for their local tips on the area.


If you are not an Olympian heading to Sochi, get a slice of the Olympic action in the Adirondacks, ideally at Whiteface Lodge, where young Olympic hopefuls are counting on your support to help get them gold. The Whiteface Lodge has a bunch of Olympians going for gold. For a true Olympic experience, The Whiteface Lodge (owned by former Olympian) and home to Sochi Winter Olympic hopefuls – this is where you should be this winter.
In a series of interviews, my first gold mentalist hopeful stepping up the podium is Chris Mazdzer…USA! USA! (Unless of course you're up against an Aussie – Oi oi oi!) Chris Mazdzer:  Hailing from nearby Saranac Lake, N.Y., Mazdzer is a member of the U.S. Luge Team and is a World Cup athlete who, over the past 7 years has won 5 national titles and last year finished 6th at World Championships. He competed in the 2010 Olympic games where he came in 13th. His goal is to improve his ranking in the 2014 Winter Olympics.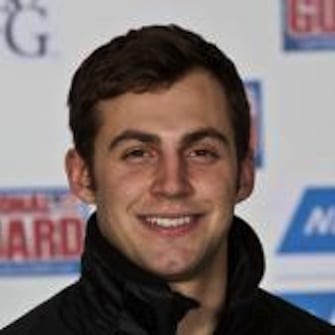 Name: Chris Mazdzer
I live in Saranac Lake/Lake Placid NY and have called it home for 13 years
I get around by (mode of transport): My car or preferably in the summer by my motorcycle
To pay the bills, I work at : The Whiteface Lodge
Favourite place for breakfast?  Chair 6
Best place for local food and to mingle with the locals: Liquids and Solids
My perfect day: Wake up by having some sweet potato pancakes from Chair 6, head over to the Olympic Training Center begin training at the Olympic Training Center.  Spend all morning doing start training, lifting and agilities.  Head over to Simply Gourmet for a fantastic sandwich for lunch.  Spend my afternoon mountain biking and finish with a dip in one of the many amazing waterholes that the Adirondacks has to offer (preferably one with a big cliff to jump off of).  Finish the day off by going to the Lake Placid Pub and Brewery for some food and a pint of Ubu or one of their many seasonal selections.
Best place for a sit down lunch? The cottage
Best place for quick grab and go cheap arse lunch? Big Mountain Deli
3 pm….hunger strikes: you can find me at: The Good Bite
My favourite places to shop: TF Finnegan
For local designers, producers and general fare, I would recommend: Going to the Farmers Market
My Favourite neighborhood?  The woods of the Adirondacks (there are only towns not neighborhoods)
Most underrated food / restaurant that tourists don't know about?  The Good Bite
If I had to keep a bus load of tourists entertained, I would send them : To the ski jumps and aerials pool, tourists love watching those high flying and back flipping skiers.
What are your hopes for Sochi? To do better than 13th (My placing from Vancouver)
What are you looking forward to in 2014? I am looking forward to doing the best that I can possibly do in the Sochi Olympics… I have not really thought too far ahead of that.
What does a day in the life of an Olympic hopeful look like?  A day in the life of an Olympian may sound exciting and something that you may want to do with your life at first, but it can be extremely difficult work.  In the summer I wake up sore from the previous days of training.  Perform a long warm-up to reduce the chance of injury and then start with the daily lifting session.  After the morning training session grab lunch to aid with the recovery process and then get ready for afternoon training.  In the afternoon I either work on my sled, starts or agilities.  In the late afternoon I go to sports med and try to recover from the days training schedule.  I then have dinner, try to relax and take care of school.  If I have an afternoon off I will try to enjoy the wilderness that surrounds Lake Placid. In the Winter my daily routine changes day to day.  From approximately the end of September to the middle of March (save 10 days I get for break around Christmas) I am living out of a suitcase driving and flying around primarily Europe and North America.  Training is 100% the focus and when a competition concludes we pack up right after the race and travel to the next destination.  There is little time to actually explore the regions of the world we are traveling to (although sometimes it does happen).   Every day begins with checking the daily schedule that has been sent out by our head coach followed by fulfilling those obligations.  When the season ends the first couple days feel extremely weird.
Favorite meal at Whiteface Lodge?  All of them! It changes every season so there is always a surprise.
Fill in the gaps for the perfect itinerary
Reminder: Friends visiting for the weekend
Best way to and from the airport is : Trick Question… There is no good way! Unless you fly out of Saranac Lake to Boston the nearest airport is 2 hours (excluding Plattsburgh) I would suggest you land prepared to make a long drive. . Avoid traffic by being patient, if there is traffic chances are it is not bad.
Grab an early lunch at Big Mountain Deli grab your sandwich to go and make the most of your day exploring the beautiful wilderness that surrounds Saranac Lake and Lake Placid. for the perfect start to the weekend.
Spend the afternoon enjoying the Saranac Lakes by boat and remember to pack a lunch made by Lake View Deli.  In the afternoon, spare an hour or two to hike up Mt. Baker.
Dinner planned and booked for 7 pm at " The Whiteface Lodge But for a more chilled dinner, pop into Liquids and Solids.
If I found a bag of money, I would dine at the Interlaken
My secret cheap indulgence is : Two for Tuesday at the Lake Placid Pub and Brewery
It drives me crazy when: When there is traffic in Saranac Lake and Lake Placid
I feel most at home when : I am out in the woods
One word to describe my city (town): Majestic