Snooth.com – Last Minute Ways to Pair Wine with Your Thanksgiving Meal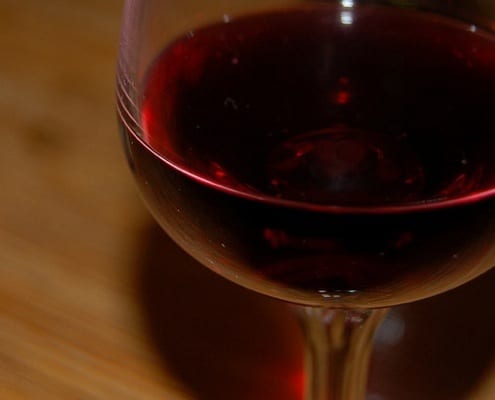 The menu is set but you still need to choose wine. We have 8 ways to pair wine with your Thanksgiving meal make those last minute decisions.
By Snooth.com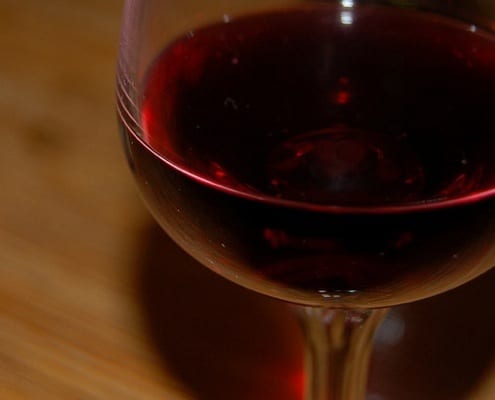 Photo courtesy of Ralph Unden via Flickr/CC
It's so late to be just now looking for wines for Thanksgiving. What were you thinking? Well, never fear, finding a great wine for Thanksgiving is simple. You just have to think of the big picture now, since it's probably too late to track down specific recommendations.
So, here's a basic guide to pairing the classic dishes of Thanksgiving with easy-to-find, affordable solutions to your last-minute Turkey Day's conundrums!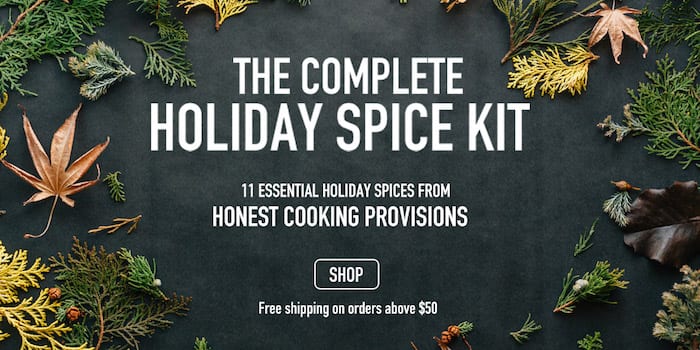 ROAST TURKEY
Turkey, as we all know, is a rather neutral meat that pairs easily with a variety of wines. From light whites to medium-bodied red wines, an argument can be made for each, not so much based on the turkey itself, but rather based on the meal each chef creates around the holiday bird.
It's actually challenging to pair a single wine with all the various dishes that grace the traditional holiday table. From cranberries to root vegetables, gravy to mashed potatoes, there are so many things going on, it can be tough to choose a single wine. The same neutrality that makes turkey work with a variety of wines also makes it work with a seemingly endless variety of stuffings and, when you think of it, that stuffing is frequently the highlight of the meal. So, make things easier on yourself this year. Match your wine to your stuffing, and enjoy your holiday!
TRADITIONAL THANKSGIVING STUFFING
Based on white bread flavored with celery and onion, and frequently enhanced with sage, nuts and sausage, the traditional stuffing plays off the flavor of the turkey, remaining low-key and in a supporting role. The wine to complement this stuffing should do the same, so reach for a wine that plays off the vegetable notes here: for example, a Grüner Veltliner of the richer style of Sauvignon Blanc that comes from Napa Valley.
OYSTER DRESSING
What is Oyster Dressing? It's a traditional side dish in Louisiana that combines the slightly briny flavors of oysters with a bit of spice and the distinctly mellow flavor of slow-cooked celery, peppers, and onions. This savory stuffing is both rich and light, so the wine should follow suit. A nice barrel-fermented Chardonnay would be ideal for any dinner based around oyster dressing.
CORNBREAD AND ANDOUILLE DRESSING
This is another transplant from the South. Though the truth is there are many different sausages and meats one might find included here, from sweet sausage to spicy Tasso, and that makes pairing these a bit more challenging. The key here though is not necessarily the meat, but rather the base. As we make the transition from white bread to cornbread we are actually ending up with a richer, sweeter stuffing. Add in a little spice to the dish and you've made a convincing argument for a wine that carries with it a touch of sweetness. Look for an off-dry Chenin Blanc like a Vouvray labeled as Tendre for a great match. Another choice would be Pinot Gris, which often have just a hint of sweetness to them.
FRUIT BASED STUFFING
Many versions of stuffing include the fresh flavors of fall fruits and dried fruits such as cherries. Of course, craisins are always popular in holiday stuffing. These additions serve to make for an even sweeter stuffing, and one that can really benefit from being paired with a slightly sweet style of wine. Look for a nice off-dry Riesling to match with these dishes.
SAUSAGE-AND-HERB STUFFING
A traditional sausage-and-herb stuffing can be easily paired with white wines, but sometimes you just want a red, and that can be a great choice too. A simple, fruity red can really complement the rich flavor that sausage adds to stuffing. A light-bodied Zinfandel can be the perfect choice and this homegrown (almost) native grape is always a natural fit for Thanksgiving.
MUSHROOM STUFFING
Mushrooms and stuffing are two terms that aren't put together frequently enough as far as I am concerned. The subtle intensity of the flavor of mushrooms can be the perfect complement to the subtleness of roast turkey. You can try a recipe like this one.
There is real synergy in this combination and the key to this wine pairing is in finding the right wine: subtle yet intense. This is prime territory for Oregon Pinot Noir, particularly a bottle with a little age on it. I also like to look to Nebbiolo here, again preferring a bottle with a bit of age that has developed some earthy complexity.
MINNESOTA WILD RICE STUFFING
A Midwest classic, wild rice stuffing is much like regular stuffing except with the added depth of that rich wild rice flavor. The addition of rice to the stuffing also changes the texture of the dish, allowing one to use a richer wine with a denser, velvety texture playing counterpoint to the chewy rice. Pinot Noir from California works very well here, as do wines from Rioja, which bring rich fruit, that velvety texture and a fine, subtle complexity to the table.
ITALIAN STUFFING WITH ROASTED CHESTNUTS AND PANCETTA
A stuffing like this is what I expect to find on my holiday table. It's rich and savory, the perfect match for a bright, intense wine. I love my Italian wines and can see this working with both Sangiovese and Barbera. In fact, I can see it working particularly well with the richer, softer version of these wines that have been coming from California and Virginia. But, seeing as we're shopping last-minute here, any quality-minded producer's wine will do just fine.
Snooth.com
Snooth, the world's most comprehensive wine site, hosts the largest online wine community and features reviews and local prices for millions of wines.