Enjoy an elegant afternoon high tea service at The PuLi Hotel & Spa, a center of calm in the dizzying Shanghai city center.
By Cindy Wang
In this cold weather, there's not much better than spending a warm afternoon at The PuLi Hotel & Spa. The sun-filled lobby, an elegant space that feels a world away from the dizzying Shanghai city center, is a most ideal place to enjoy the hotel's newly launched afternoon tea service.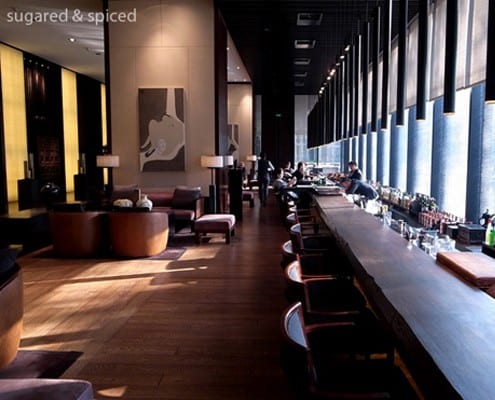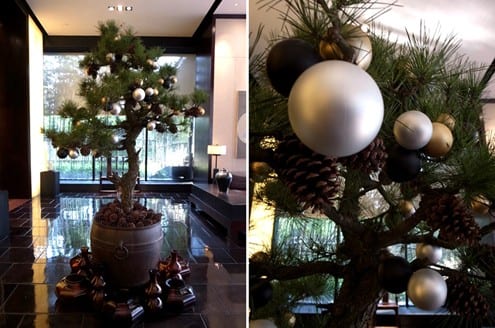 For a even more secluded experience, head upstairs to Jing'An Restaurant, an understated yet stylish dining room overlooking Jing'An Park. You can also choose to take the tea service out on the terrace, but let's save that for a warmer day…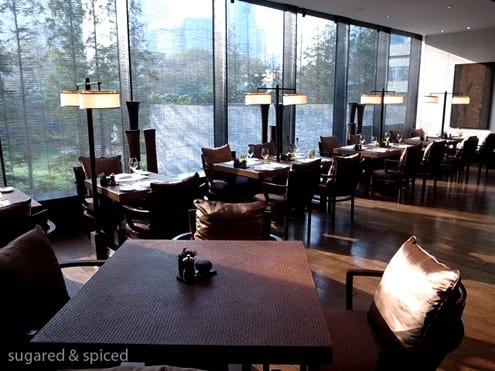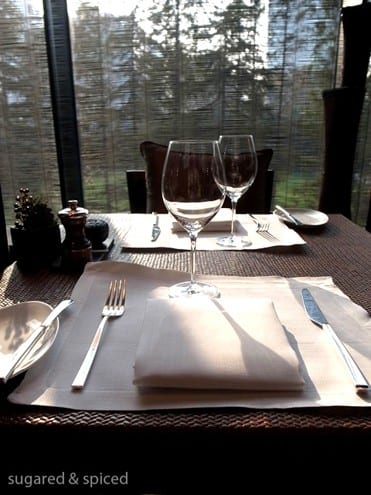 Instead of the typical three tier tea stand, we were presented with a gorgeous wooden lacquer box, and instantly I knew PuLi's afternoon tea would be different from anything else I've tried in this city.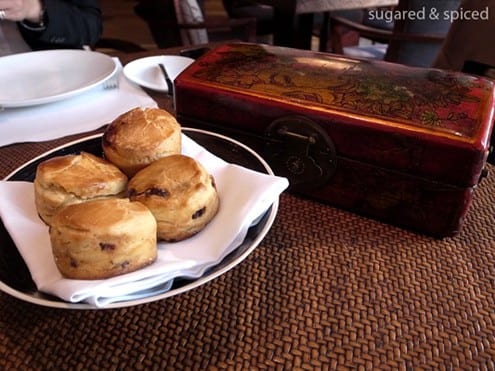 So what's inside the box? The savory: cured salmon pretzel bread, pork pie, chicken and mayo pretzel bread, bacon & egg pie. The sweet: raspberry donut, chocolate brownie, blueberry tart, strawberry tart. Each a mouthful of joy on its own, and all together they make a most charming assembly.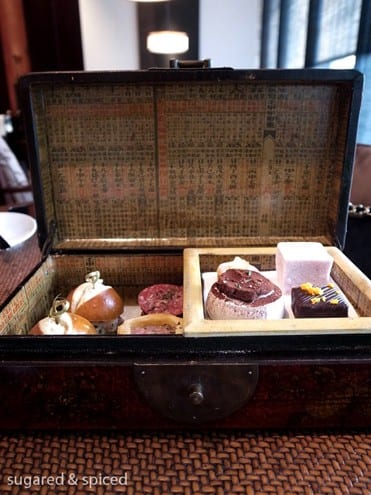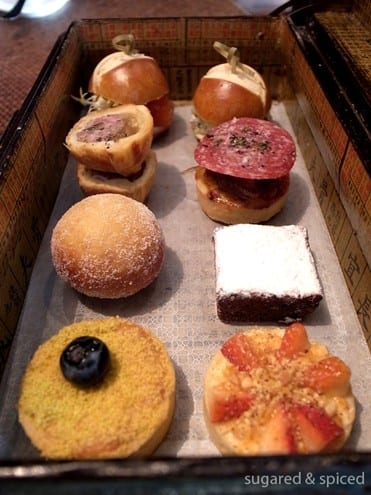 While everything in box was meticulously put together, I was especially impressed with the savory tidbits, each deserving a close-up picture: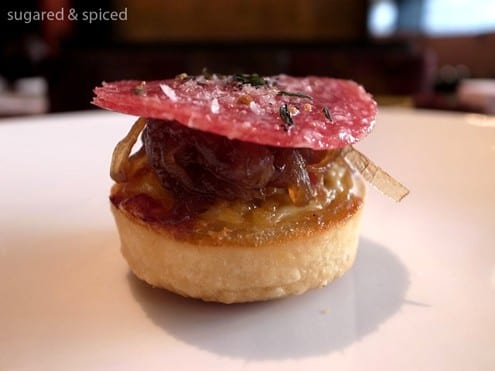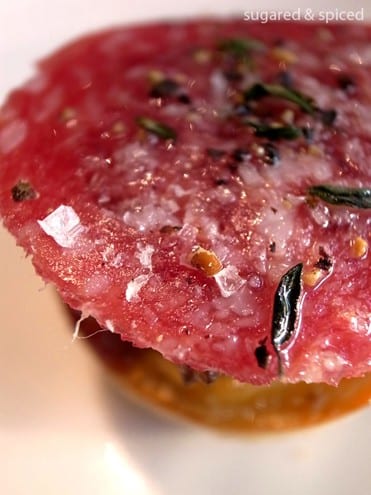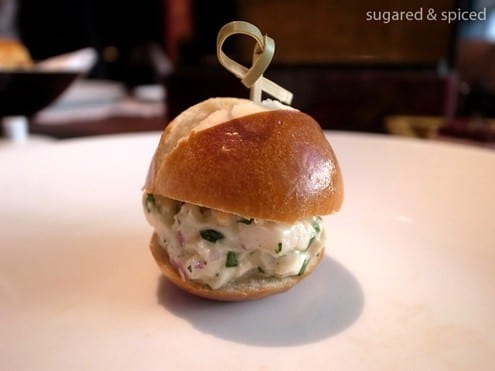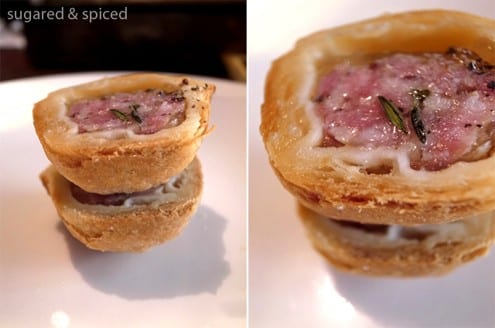 Let's not forget the warm, buttery, fluffy scones!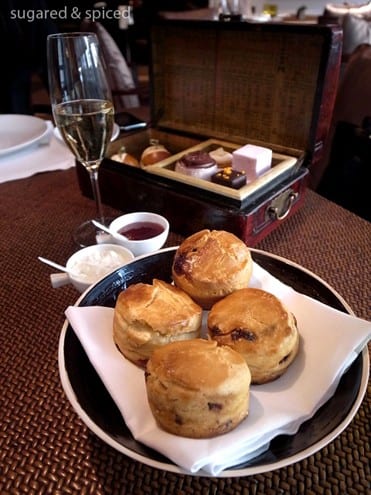 Lastly, the petit fours: orange chocolate truffle, strawberry marshmallow, lemon sable, chocolate meringue. I'm not a fan of marshmallows and meringues in general, but quite liked the orange chocolate truffle and crumbly lemon sable.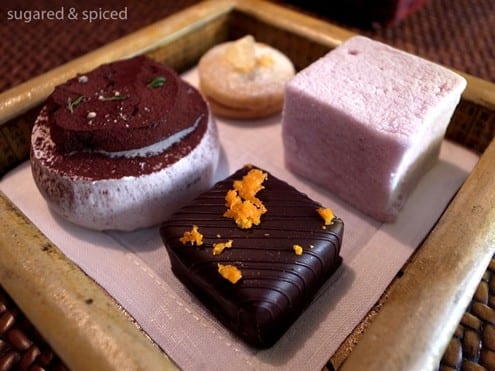 As part of the set, choose from a selection of tea and coffee, or, if in the mood for something bubbly, opt for a glass of Moet and Chandon Brut NV.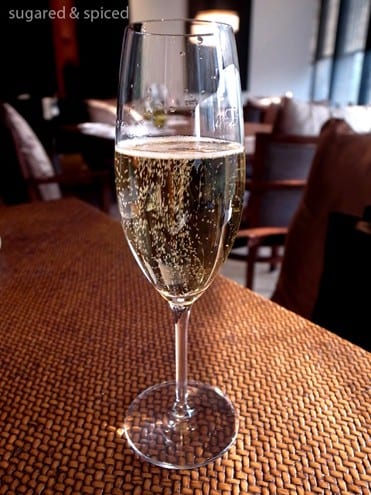 Afternoon tea at The PuLi Hotel & Spa is an exquisite experience. If you are ever traveling to Shanghai, be sure to put this on your list. The price: 240 +15% RMB for a set (enough to feed two), or 340 +15% RMB with a glass of champagne.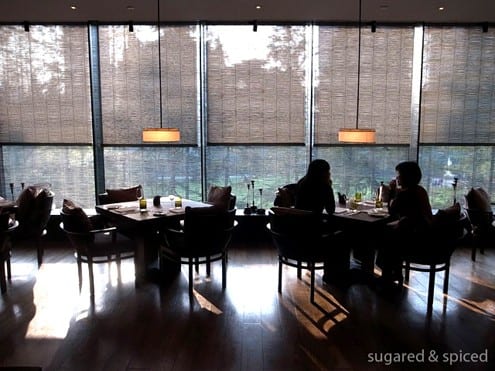 Address: 1 Changde Lu, near Yan'an Zhong Lu
Tel: 3203 9999
Website: www.thepuli.com
Hours: [afternoon tea] 2:30~5:30pm
Price: 240 + 15% RMB/set, +100 RMB for Moet & Chandon Brut NV