Meagan Mastriani continues her quest to find café-perfection in the city of Seoul.
Text And Photo By Meagan Mastriani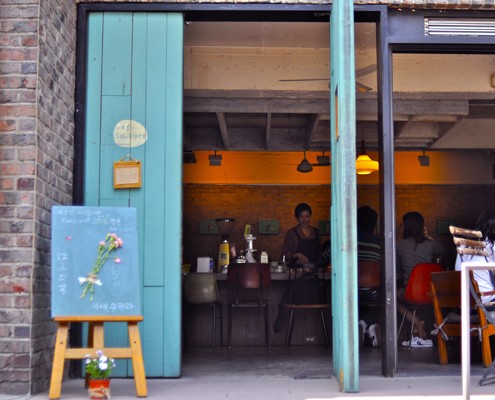 Korean winters are long and bitter, and the summers are hot and humid. Fortunately, Seoulites have devised a perfect solution for both—amazing cafes. Cozy in the winter, refreshing in the summer. There's just no better way to escape the elements. As summer approaches in Seoul, I'm changing my order from steaming lattes and macchiatos to iced teas and sodas. I've been searching for the perfect place to beat the heat, and Cafe Sukkara in Hongdae fits the bill.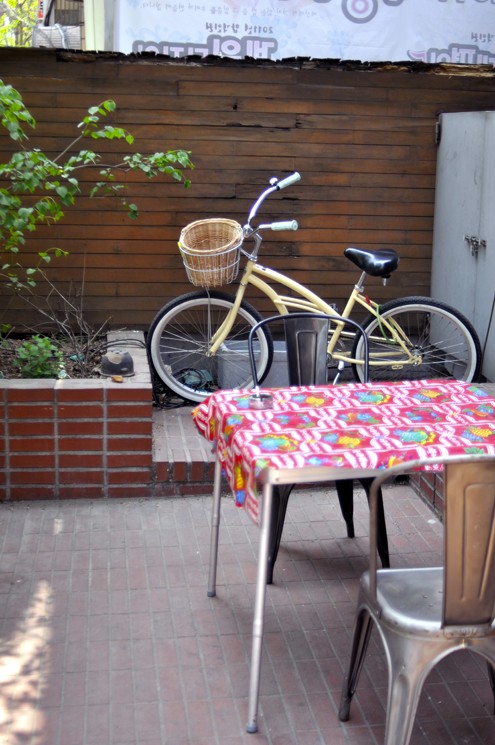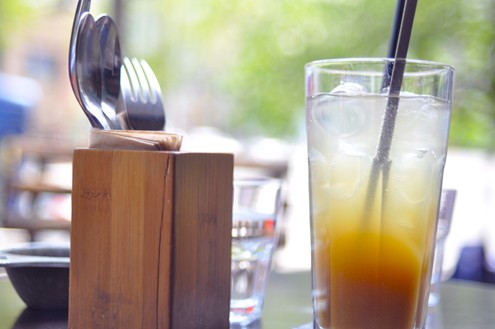 Cafe Sukkara's drink menu boasts a wide variety of iced beverages like traditional Korean teas (most of them organic), chocolate soy milk, sparkling lemonade, and fresh organic fruit juices. All of these look and sound delicious, but I've never managed to try any of them, and I probably never will.
The reason is that I can't imagine a trip to Sukkara without a tall glass of their handmade ginger ale. Sometimes you find perfection at a restaurant, and there's no need to try anything else.This ginger ale is spicy, strong, and seriously refreshing. It's served with a small jar of brown sugar syrup so you can sweeten it to your liking. Personally, I like this soda best with no sweetener at all. The ginger flavor really shines that way. It's a crave-worthy drink you can't forget.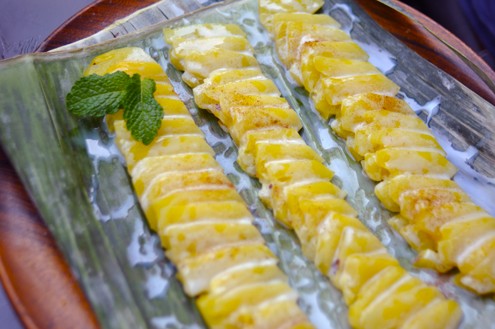 The dessert menu is also sublime in the summer. Sukkara has treats such as tofu cheesecake, yogurt parfait, and—my favorite—the cinnamon pineapple tray. It's listed as a side dish or appetizer, but in my opinion the chilled fruit plate makes a perfect dessert. The bite-sized pineapple slices are drizzled in a sugar and cinnamon glaze that's light but indulgent. Simple, elegant, and really tasty.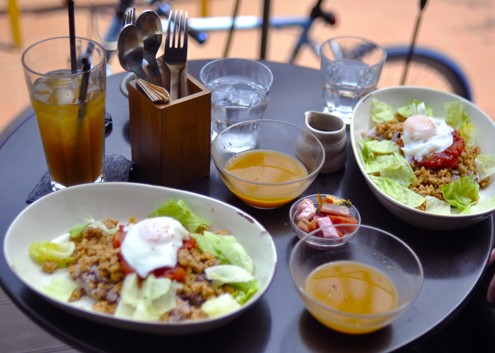 Though I sometimes do approve of foregoing dinner for dessert, the main courses at Sukkara make dessert worth waiting for. Sukkara is a Japanese-themed cafe, but they have a variety of fusion foods from around the globe. The butter chicken curry mixes Japanese, Korean, and Indian elements. There's also a Spanish cheese plate and a Mediterranean-inspired olive oil pasta. I highly recommend the "taco rice", a kind of traditional Korean bibimbap (mixed rice with a fried egg) with TexMex fixings like pico de gallo, lettuce, cheese, and seasoned ground meat. It's an interesting blend of Korean, Mexican, and American flavors. The entrees come with vegetable soup and picked radishes (a Korean staple) with other vegetables.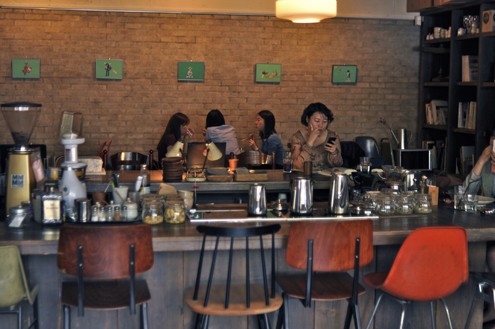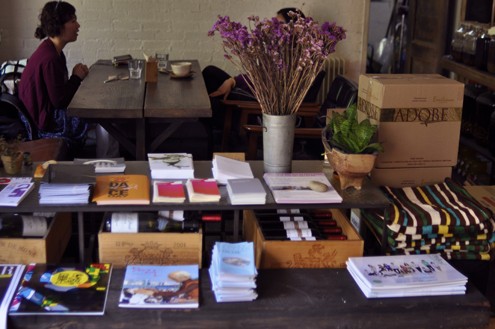 To top it all off, Cafe Sukkara has a super summer-time atmosphere. It's flanked by lush ginkgo trees, and the entire front opens up to create a breezy, patio-like feel to the whole place. Light twee pop songs float in the background, and the walls are decorated with local art. As if you needed another reason to love Cafe Sukkara, it's also a great place to find notices of local art events ranging from gallery openings to experimental music shows. After you've finished off the last bites of your cinnamon pineapple (and maybe a few quick scrapes of the leftover glaze), a stop at the art leaflet table will tell you which great place you should visit next.