Made with a soft Italian cheese and tried Sicilian tomatoes, these savory pea and egg cakes are a perfect spring appetizer.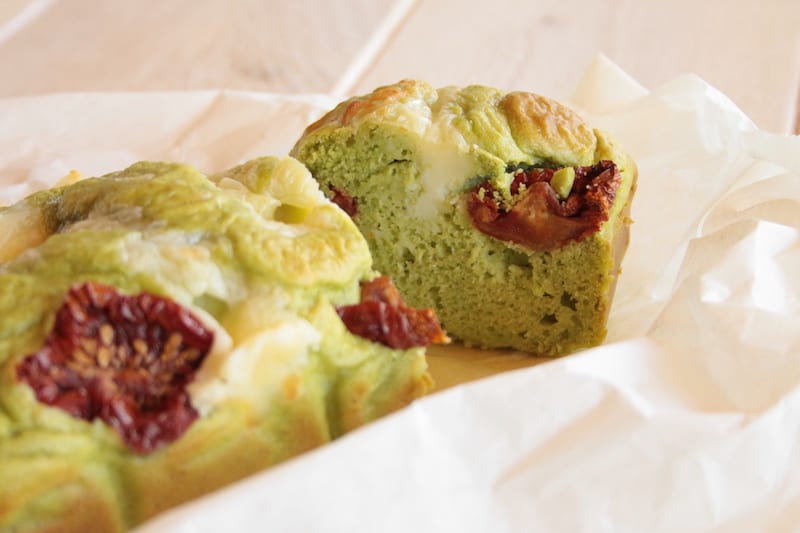 G. Giustolisi
A perfect idea for a brunch, with a drink or as a simple snack. This pie has all the flavor of fresh seasonal peas. They make the mixture very soft and colorful.
Robiola, one of the most renowned Italian cheese and Sicilian dried tomatoes, add a unique flavor to this cake, rich also from the nutritional point of view.

Savory Pea Cakes with Sun-Dried Tomatoes
Recipe Type:
Appetizer, Side
Ingredients
250 g fresh peas
1 onion, cut into cubes
Pinch of sea salt
1 tbsp Extra virgin olive oil
250 g wholemeal Farro flour (or Kamut flour)
2 tbsp organic baking powder
1 organic large egg
150 ml (5 fl oz) organic milk (or rice milk)
50 ml (2 fl oz) Extra virgin olive oil
50 g (2 oz) Crescenza, Robiola or other soft cheese
A handful of sundried tomatoes
Instructions
Wash and cook the fresh peas in salted water for 15-20 minutes (it depends on their size). Drain and place them in a bowl with water and ice to keep the color.
Clean the onions, cut into slices and fry over low heat with a little oil and salt. Add the peas and let mix for five minutes. Let cool the peas, then pour them into a blender with flour, baking powder, egg, milk and olive oil. Blend for 3-4 minutes until mixture is smooth.
Pour the dough into a loaf cake mold, lined with parchment paper. Cover with cheese and sun dried tomatoes. Bake, in preheated oven, at 180°C (350°F/Gas 4) for 25-30 minutes