Meagan Mastriani once again takes us on a trip to one of the many cool and quirky cafés of Seoul, Korea.
By Meagan Mastriani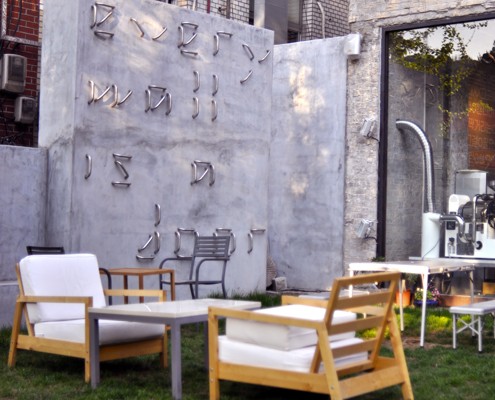 In my last article, "The Perfect Patbingsu", I briefly mentioned Takeout Drawing. But that little blurb did not do this wonderful cafe the justice it deserves. It is one of my favorite spots in Seoul, with a lot more to offer than just a wonderful bowl of patbingsu.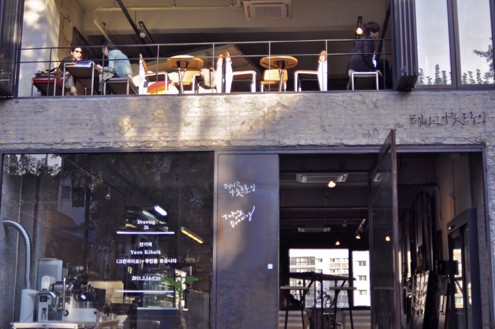 I never expected to find such a cool place so close to Itaewon's main strip. Itaewon is Seoul's expat playground, known more for wild parties and lechery than art or food. After my first visit to the neighborhood, I vowed never to go back unless I had to. But after I discovered Takeout Drawing, I realized that I judged Itaewon a little too soon. Though they may take a little more time and effort to find, there are a handful of hidden treasures in Seoul's foreigner hub.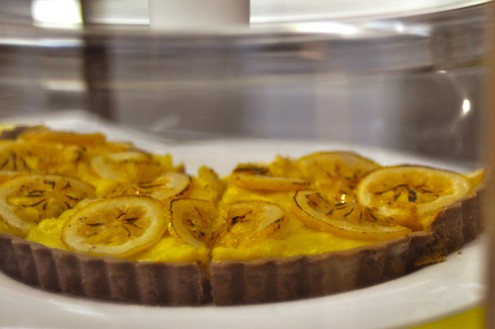 Takeout Drawing is the kind of place where you go for the atmosphere and stay for the food. I was drawn in by the astroturf lawn and the mystic mantra "Every wall is a door". I looked up to see the second-floor patio filled with long-haired Korean hipsters sipping coffee between drags. Inside was an exhibit created by an artist-in-residence and a glass case full of delicious-looking tarts. I was intrigued.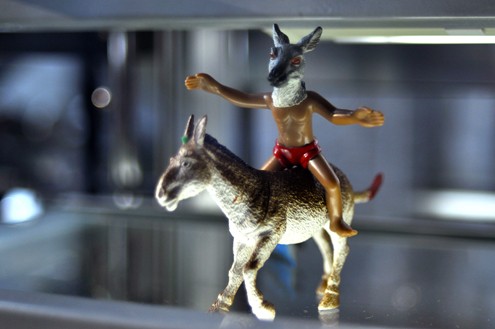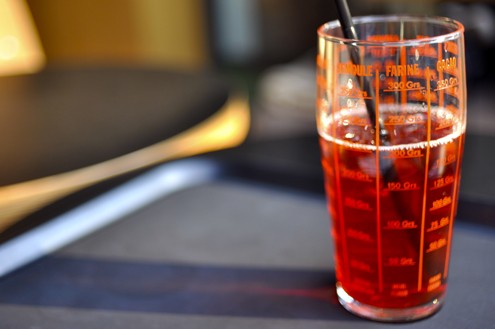 But Takeout Drawing, it turns out, is not just about a trendy atmosphere. As I looked over the take-home newsletter/menu, I realized that their food and drink selection is also intriguing. Takeout Drawing serves a wide variety of organic beverages, ranging from South American lemongrass mate and Moroccan mint tea to white peony lattes and energy tonics made with seasonal ingredients. Pictured is a glass of iced blueberry rooibos tea, one of the drinks labeled "best" on the menu.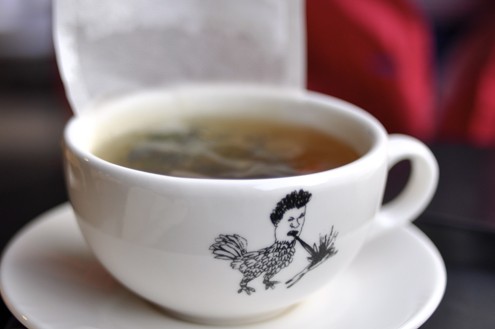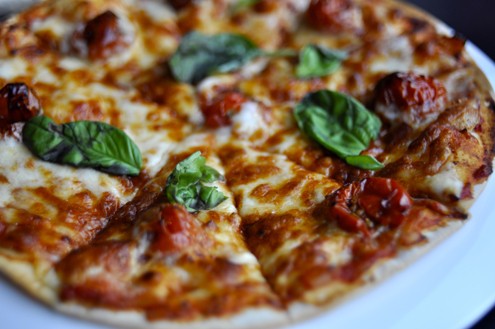 The drinks alone are reason enough to stop by Takeout Drawing, but if you're hungry, the food is also excellent. Try a salad, patbingsu, tart, or pizza covered in fresh herbs and sun-dried tomatoes. They also have a towering meringue dessert that is every bit as artful as the featured exhibit.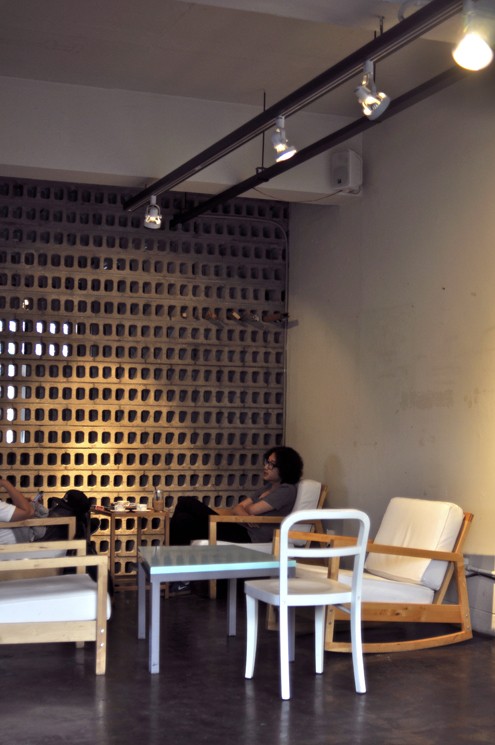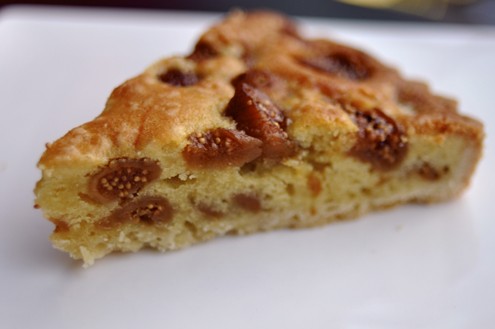 If the charm is what draws you in, and the white peony lattes are what make you stay, then this fig tart is surely what will make you come back to Takeout Drawing for a repeat visit. I actually dreamed about it the night after eating it. Between the mysterious lawn message and the dessert-filled dreams, I think there must be some magic brewing at Takeout Drawing. Some tasty, tasty magic.
Meagan Mastriani
Meagan Mastriani is a culinary photoblogger living in Seoul, South Korea. As a lover of the city's flourishing independent cafe scene, she spends much of her time exploring backstreets to find hidden treasures. With an eye for art and design, she is usually attracted to places that are both visually and gustatorily pleasing. She invites friends and fellow food enthusiasts to join in her adventures as she discovers the best that local eateries have to offer and hopes to entice you to visit her beloved city.