The Romagna part of Italy's Emilia-Romagna is bursting with beautiful food, wine, culture, and art at low prices and without the crowds.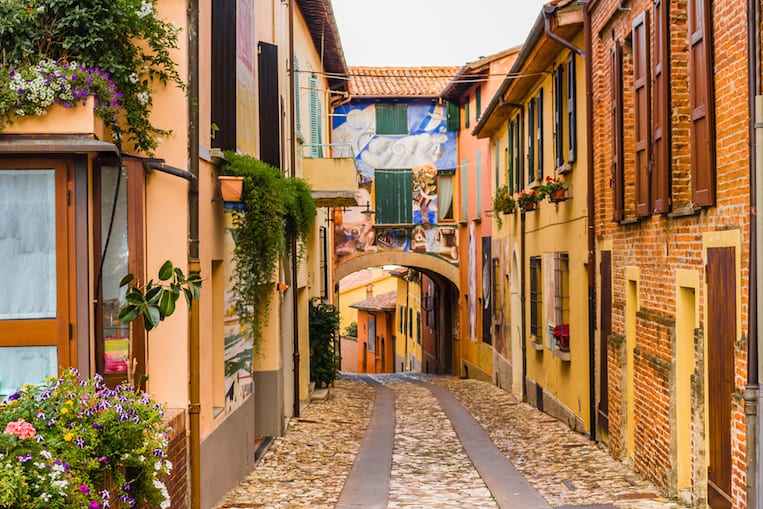 Shutterstock: GoneWithTheWind
Should I reveal one of Europe's best-kept secret destinations or keep it all to myself? An ancient land that is so completely unspoiled, drop-dead gorgeous, and affordable and also has enough art, history and architecture to rival Paris or Rome yet I never saw another American there during my whole visit! A magical region where even the most casual trattoria uses only the freshest regional ingredients and every dish is cooked with passion. Plus the diverse beauty of the landscape, sprinkled with silvery-green olive groves, lush vineyards, and medieval castles will literally take your breath away.
It is the Romagna part of Italy's Emilia-Romagna region. It almost escaped anonymity in 2013, when David Rosengarten wrote a rave report for Forbes titled, "Italy's Greatest Gastronomic Treasure, Emilia-Romagna".
The article highlighted the "Big Five" in the Emilia area: Piacenza, Parma, Reggio Emilia, Modena and Bologna. But unfortunately for Romagna, the author stopped short. If Rosengarten was that enamored by the foods of Bologna, I think he'd totally flip out with what's happening over in the Romagna side of the culinary equation.
This guide is more than enough to get you started since half of the fun is renting a car and exploring on your own. Don't worry, the people could not be friendlier and chances are whenever you stop to ask for directions, you'll also receive a warm invite to join them for a glass of wine or a bite.
Where is it?
This ancient little region (smaller than Rhode Island) known as the 'Heart of Italy' can be found between Venice and Florence, the Apennine mountains and the Adriatic Sea.
Where should I stay?
Villa Roncuzzi, a casually elegant hotel, nestled in a countryside estate that once belonged to the Monastery of Carmelite Sisters of Ravenna, makes the perfect base-camp for your week of exploration. Just minutes from the old capital city of Ravenna, this peaceful rural retreat has 22 elegant bedrooms with exposed wooden beams and original stone arches. Each room is uniquely decorated with colorful works of art, handcrafted furniture and antique furniture. Welcome modern touches include a well-curated wine cellar, delectable home-baked sweeties on the breakfast buffet, Wi-Fi and LCD sat and Sky television, and complimentary bicycles. Your knowledgeable hostess, Patrizia Poggi, a contemporary art specialist, knows everyone in the area and can arrange a variety of interesting activities, if you can tear yourself away from the relaxing outdoor pool area, surrounded by a flowered-filled courtyard.
One surprisingly fascinating fieldtrip Patrizia took us on was a visit to a state-of-the art Pig Farm perched on a hilltop in Brisighella, a medieval village in the River Lamone Valley. The owner was a brilliant pig geneticist who was committed to reviving the Mora Romagnola, a local pig breed known for its high quality meat that had almost become extinct. After a fascinating tour of the farm we enjoyed a succulent "piggery-to-table" lunch with fresh baked bread and cheese, pasta and a variety of tasty Mora Romagnola salumi.
What should I see in Ravenna?
The ancient city of Ravenna was the last capital of the Roman Empire, is now home to eight monuments listed as UNESCO World Heritage Sites. Their crown jewel (literally) is the Basilica of San Vitale which is covered with sparkling Roman and Byzantine mosaics. The vibrant colors and rich details of the mosaics are even more amazing when you realize they are 1500 years old.
When you finish taking in the old master artworks, head across the street to Grouppo Mosaicisti Ravenna, a mosaic art and conservation studio, where you can purchase stunning works by contemporary mosaic masters.
Insider tip: Save time for shopping since its top-notch here, particularly on the side streets leading to the bustling town square, Piazza del Popolo. There is no shortage of stunning boutiques featuring fashionable Italian designer apparel. Fine hand-printed linens can be found at La Stamperia dei Pascucci and it's always fun shopping for local salumi, breads and cheese at the Mercato Comunale, the daily covered market. Try to time your visit to coincide with the popular Antiques and Crafts Market, held every third Saturday and Sunday in Piazza Garibaldi.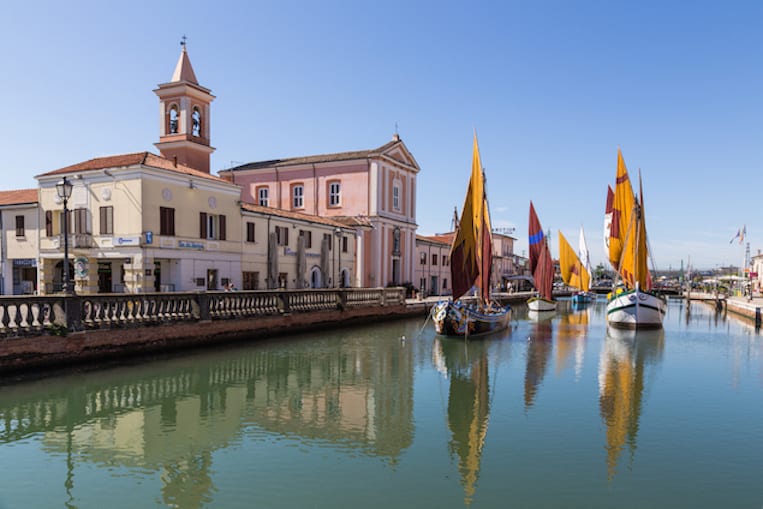 Shutterstock: GoneWithTheWind
What are the best towns for fabulous food and wine?
Bertinoro
This wine-centric town is appropriately nicknamed "the balcony of Romagna" which can best be appreciated while dining on the patio of their signature restaurant, Ca de Be (House of Wine). Here you will find the best views, best food, best wine (think Albana DOCG, Sangiovese DOC and Trebbiano) best service and the best-looking owner, so what's not to love? The menu is short and to the point, offering the finest traditional Romagnolo dishes. Try the Piadina, a flat bread like a thick tortilla that pairs well Squacquerone, a soft rindless cheese or Fossa, a cheese that is ripened in underground pits, served with a variety of handmade cold cuts, and classic pastas prepared according to the recipes of Pellegino Artusi, who is the Italian equivalent of Julia Childs. Since I wasn't familiar with many of the local wines, it gave me the perfect excuse to call over the cute owner to help with our selection., which turned out to be a luscious Sangiovese Notturno di Drei Dona.
Afterwards visit the impeccably restored Castle of Bertinoro, built in early 10th century. Head downstairs for a tour of the noteworthy Inter-religious Museum, in a space that once served as the castle prison and water cistern. The museum is dedicated to three monotheistic religions: Judaism, Christianity and Islam, respectfully pointing out their differences and commonalities in order to foster a deeper understanding and open dialogue.
Two excellent wineries that offer very different wine tasting experiences are Tenuta Diavoletto and Fattoria Paradiso.
Tenuta Diavoletto is a small artisanal winery owned by the Girardi family. The estate is on a gentle hilltop overlooking the sea, the Fortress of Bertinoro and the village of Polenta, where the exiled Dante stopped. The owner (another total cutie!) is the youngest winemaker in history to win a top award at the 2014 Merano Wine Festival for his Primipassi Sangiovese.
Insider tip: As delicious as their wines are the setting is equally exquisite, so you might consider booking one of their two B&B rooms, complete with a private swimming pool.
At the opposite end of the spectrum is the bigger than life, Fattoria Paradiso, the granddaddy of wineries which was owned by Mr. Mario Pezzi, a major wine producer who rediscovered many local grapes and also created the first Reserve of Sangiovese. The grounds are gorgeous and they offer some incredible wines, but a very disinterested guide led the formulaic tour and the tasting room was filled with a rowdy busload of tourists.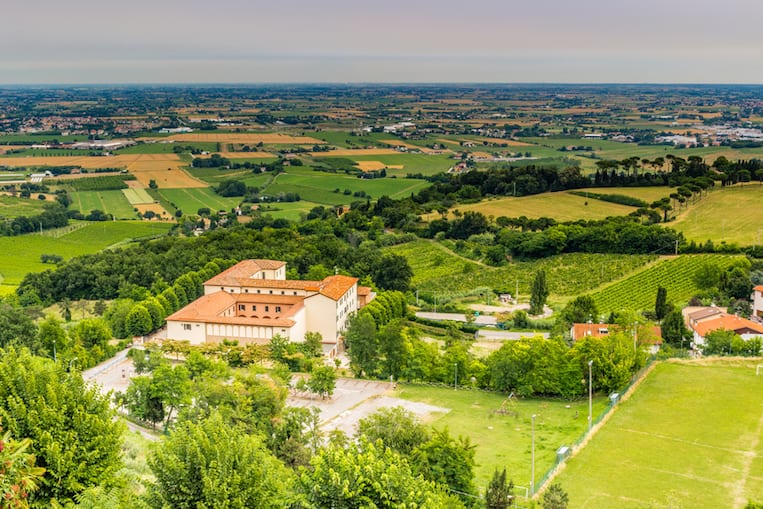 Shutterstock: GoneWithTheWind
Longiano
This charming well-preserved medieval town might appear sleepy at first but once you start exploring it you'll uncover some astonishing finds, such as one of the best farm-and olive grove-to table meals I've ever eaten as well as a cultural treasure trove of museums, including the Fondazione Tito Balestra. To find this gem, enter the Malatesta Castle of Longiano, perched on the top rock of Longiano, where you'll discover one of Italy's finest 20th century private art collections! Part of the small-town charm was the fact that we were the only visitors there so we could enjoy the rich collection of contemporary masterpieces by Francisco Goya, Marc Chagall, Kokoscha, and Henry Matisse.
The Museo del Territorio houses a fun hodge-podge of old toys, furniture and tools from the past arranged by trade, such as blacksmith, farmer, shoemaker etc.
Other spots well worth a peek are the Petrella Theater, stunningly restored back to it former splendor when it opened in 1870; the unique Museum of Cast Iron which showcases the uses of cast iron over the last few hundred years; and the Gallery of Masks with over 30 bronze sculptures.
By now you've probably worked up a serious appetite so head to your lunch spot, Cà Guidi agriturismo, a little bite of Italian heaven found by following a long winding road to the top of the hill. Your reward will be a panoramic view to go along with a fabulous alfresco meal featuring fresh organic ingredients enhanced by fresh herbs from the garden or a drizzle of the house-made olive oil.
Insider tip: Check their website for their hours since they are only open seasonally. The talented Chef Guidi will be happy to teach you some of his mad culinary skills (traditional with a twist) if you book a cooking class in advance.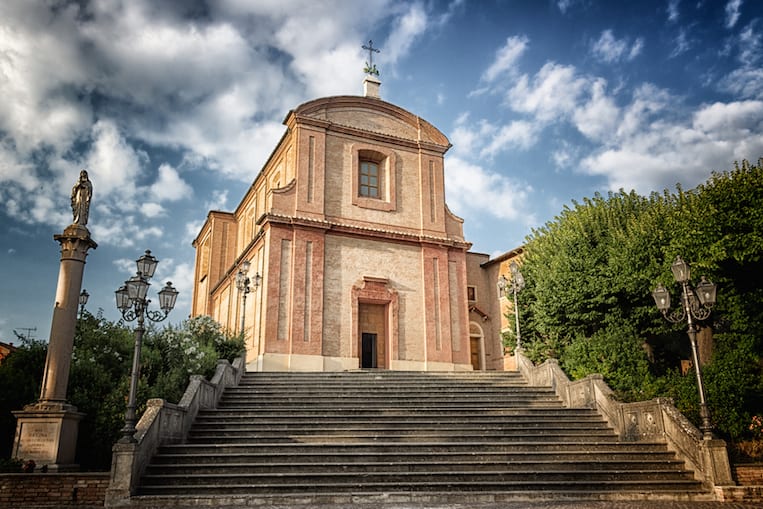 Shutterstock: pavel068
Cesenatico
Take time for a detour to the lively port town of Cesenatico on the Adriatic coast, to soak in the picturesque atmosphere of an old fishermen's village.
You'll find a fashionable crowd strolling down the promenade lined with hundreds of fresh seafood restaurants and bars, or looking for an empty spot on the sandy beach. The town is known for its international cycling events and seafood festivals. A more sedate option would be to rent one of the beachfront casoni (typical fishermen huts) for the night where you can have your own private dinner party serving your catch of the day.
Insider tip: Don't leave without having tasted an Adriatic blue fish dish in one of the restaurants overlooking the harbor for a glorious sunset view.
Further information visit:
www.BestofRomagna.com
Janice Nieder
Janice could be the love child of Indiana Jones and Julia Child. She was a specialty food consultant in NYC with a client list that included Tavern on the Green and Dean & Deluca. A culinary trendsetter, Janice has visited almost 100 countries searching out gastronomic adventures. She might be found sharing a smoked monkey dinner with Shuar Indians in the Amazon jungle or "running with the dogs" while truffle hunting in Marche, Italy. To keep things in balance, Janice also writes about her Girlfriend Getaways, including everything from luxurious city penthouses and Michelin starred meals to bespoke travel in remote destinations. You can follow her travels at www.janicenieder.com