Rock and Rolls: The Summer of Food Festivals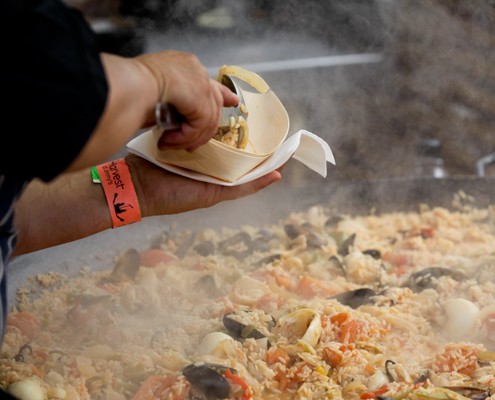 Lars Hinnerskov Eriksen makes a case for the food festival as the new world of rock n' roll.
By Lars Hinnerskov Eriksen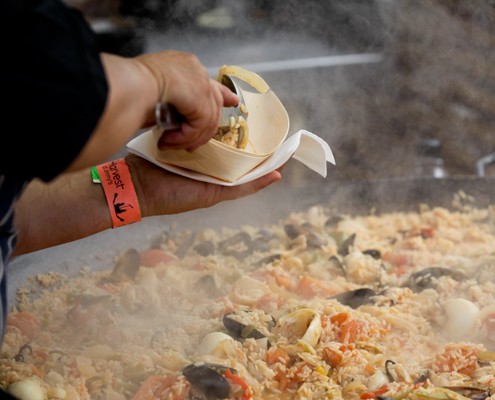 As much as I remember the first slice of foie gras or the near transcendental experience of losing my bone marrow virginity, the first festival meal is an everlasting culinary memory. For me it was a tin of tuna smeared on dried-out pumpernickel bread, with a tub of fig spread for pudding. Not very jolly but immensely soothing when you main concern is steadying the system for an unreasonable alcohol intake.
My last 'festival' meal was a bit more upscale: Suckling pig confit with summer fruit mostarda was served in the glamorous confines of the PS1 gallery garden in New York, while Grizzly Bear and Dan the Automator provided the soundtrack at Le Fooding. It was yet another example of how food has gone from being a boring necessity to the coolest pastime on the planet. These days chefs are feted like rock stars while artisan cheeses are saluted like 10-minute Strat solos. Look no further than Nirvana producer Steve Albini's brilliant blog where he's pouring as much love into his ham and apple soup as he did on the guitar riffs for In Utero.
So are food festivals the new rock and roll? I know food festivals are not exactly a new phenomenon, but they were always a bit shit; waiting in line for sloppy micro burgers or sampling pumpkin soup (what's the point) in one of those plastic cups you really ought to reserve for your visit to the fertility clinic.
But now there seems to be a new breed of food festivals popping up around the world, whether it's one day events or proper sleep-in-a-tent-and-wake-up-covered-in-mud shindigs, where chefs, produce and local farmers get the attention they deserve.
This year I have got my mind set on two events – the Harvest at Alex's James farm in Oxford and the Nordic MAD Food Camp in my hometown of Copenhagen.
Harvest is essentially a music festival as we know it. There is a main stage, some talented musicians and various food stalls. It's just that the food they serve is really bloody good and the main attraction is some of Britain's most cherished chefs, including Fergus Henderson and Mark Hix, who line up for talks, demonstrations and pop-up restaurants. Harvest launched last year at the farm of Jimmy Doherty, a friend of Jamie Oliver who became a TV star in his own right thanks to his Jimmy's Farm show. This year they have expanded Harvest to take place both at Jimmy's and at the home of Blur bassist Alex James, the rock star turned cheese-maker who famously said: "My 20th birthday party was all about booze, my 30th birthday was about drugs, and now I realise that my 40s are about food."
See Also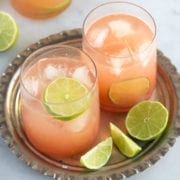 The MAD food camp in Copenhagen doesn't have a music lineup (yet), although it has enlisted the expertise of Denmark's biggest rock festival, Roskilde, to advise them on proceedings. The festival is the brain child of Noma owners René Redzepi and Claus Meyer and will take place in the meadowland near 'the world's best restaurant' where local farmers will rub shoulders with gastro notoriety such as David Chang, during two days dedicated to exploring the 'plant kingdom'.
So, I'm leaving the tinned tuna at home this time and salute those chefs and farmers about to rock my taste buds.
Are you heading to any food festivals this summer? Got any interesting events to tell us about? Why not share them here and we'll try to compile a map.
Lars Hinnerskov Eriksen
Lars Hinnerskov Eriksen lives in Copenhagen where he writes about food and football for the Guardian newspaper. Prior to that he spent 10 years in London where he studied journalism, worked on the Guardian's newsdesk and enjoyed a passionate love affair with British food culture (stop sniggering at the back) and the pub.