Roberto Ruíz on Barra Cascabel, the New Mexican Restaurant in Lisbon by By Michelin-starred Punto MX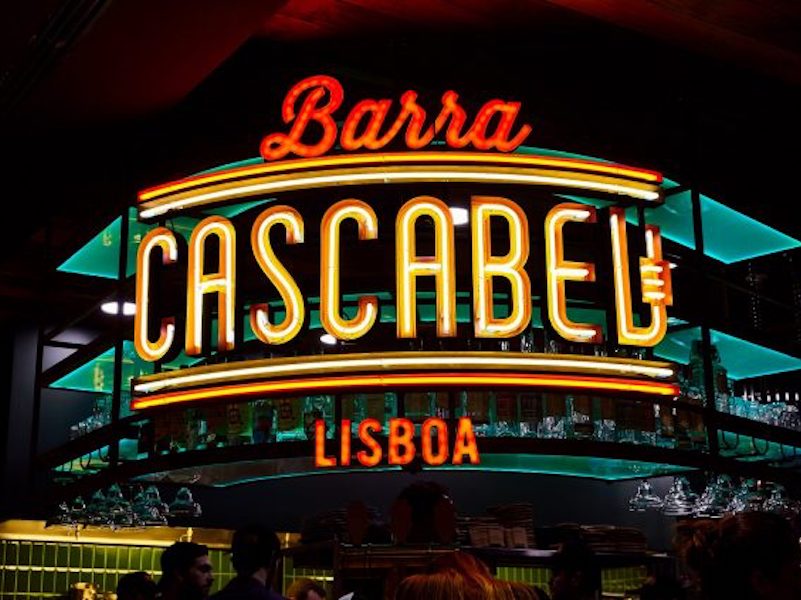 This year Barra Cascabel by Madrid-based Mexican Michelin restaurant Punto MX arrived to Lisbon. Created in a partnership with José Avillez Group, making its debut in the Gourmet Experience at El Corte Inglés Lisboa. We asked Robert Ruiz what's up.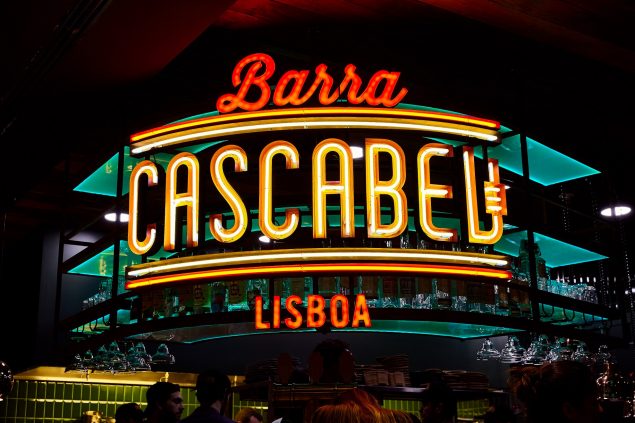 After the grand success of Salón Cascabel in Madrid, the fun-loving concept now enters Lisbon where it'll offer authentic Mexican flavours and original cocktails based on Mezcal. It's the result of a partnership between the marvellous Mexican chef Roberto Ruiz and the famous Portuguese José Avillez, who's restaurant group will take on Barra Cascabel's daily management.
Both Ruiz and Avillez believe in creating different and attractive concepts that their guests can enjoy. Additionally José Avillez has a great interest in world gastronomy and believes the best formula is to ally with the best of each ideas and themes to ensure a high quality of projects.
Barra Cascabel has the setting of a contemporary 'antojería', an informal place where the best antojitos and cocktails are to be shared amongst like-minded food lovers. Its gastronomy is easy to understand, close, fun and with a broad spectrum for all tastes. This in addition to being a dynamic menu that will be adapted for each season.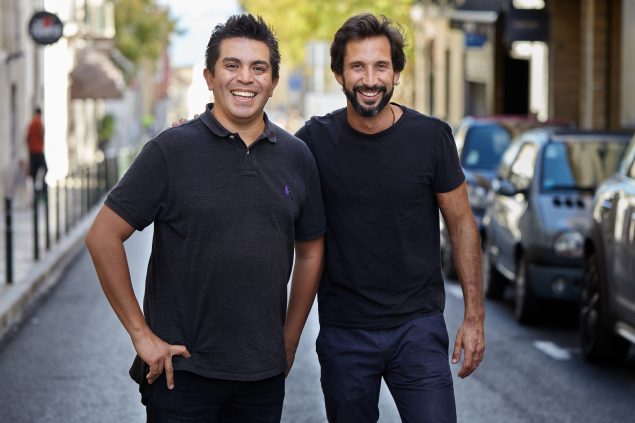 Roberto, Salon Cascabel in Madrid, now Barra Cascabel on Lisbon. What does "Cascabel" actually mean?
"Well… We have a string of misleading analogies from Spanish to English, but let me try to explain why we decided on naming the places Cascabel. In Spanish Picar means two things: 1) Spicy. 2) To bite. Hence, the chili is spicy and the serpent Pica (bite´s) as well. We wanted to mix those two definitions in one. Also Cascabel is a strong name with a well define personality. I bet you now find this name very exotic and powerful, right?"
That's interesting. What is the main difference then between Barra Cascabel in Lisbon & Salón Cascabel in Madrid?
"Both are about the sensation! But I would say the main difference is their size and format. In Madrid we offer 20 different dishes whereas in Lisbon only 12. Aside from that we experienced that we could expand our horizon easier in Lisbon by doubling the seats we have due to the size, amenity and comfort of the restaurant."
Fun Fact? 
"Ha! Actually the playlists of Barra Cascabel are mixes of my DJ'ing. I'm told to be talented DJ, I create my own mixes and enjoy listening to them while I'm at work. I'm a passionated lover of electronic music."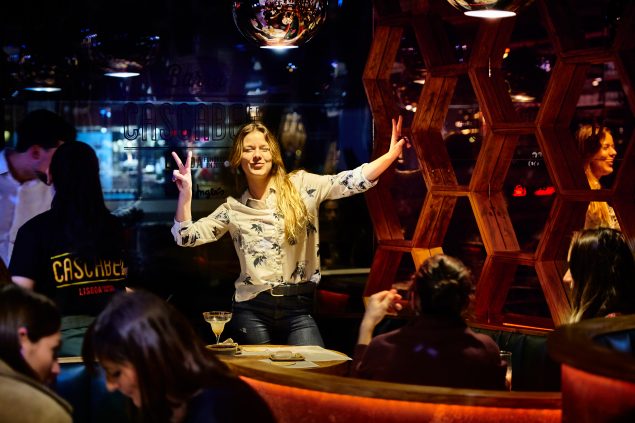 Is your passion for Cascabel and Punto MX the same?
"I love them both dearly, though my passion for them are different. I find them both very magical; I visit them regularly to work with my teams, check the quality of any detail and develop new ideas. Because the quest for excellence is a never-ending story.
Salón Cascabel is a street smart restaurant and Punto MX is more classy and posh. They are with completely different attitudes, and it's a privilege for me to have them both as it gives me the opportunity to easily refresh my ideas."
How has it been the experience to work with your friend and associate patron José Avillez?
"Excellent! We share the same ethos of proposing new ideas and of developing them. I feel totally risk free by working in Madrid while everything is on track in Lisbon."
Top of mind, which city would you like to have the next Barra or Salón Cascabel.?
"Without a doubt in Mexico City because of two reasons; In Mexico we don't have the format or culture of closing the restaurants during the afternoon, like at Cascabel there has a non-stop kitchen open all day. And of course because it'll be a great excuse to see my family (Robert Ruíz is a Mexico City-native)."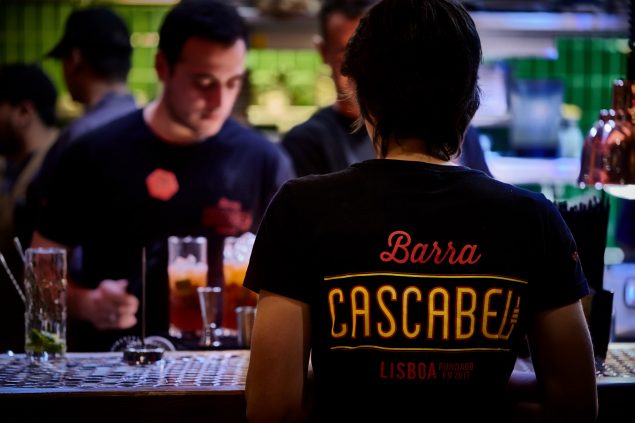 And have you seriously considered doing it?
"No, not really. I like to focus on what we have so far."
Please shortly describe the cuisines of Punto MX & Cascabel. 
"As I mentioned before, they're my beloved children! However, Cascabel has an energetic and upbeat ambience and team, more or less spicy – more or less sauces. On the other hand, Punto Mx is a mexican cuisine more complex in which we play with exotic and strong flavours while delivering high end dishes."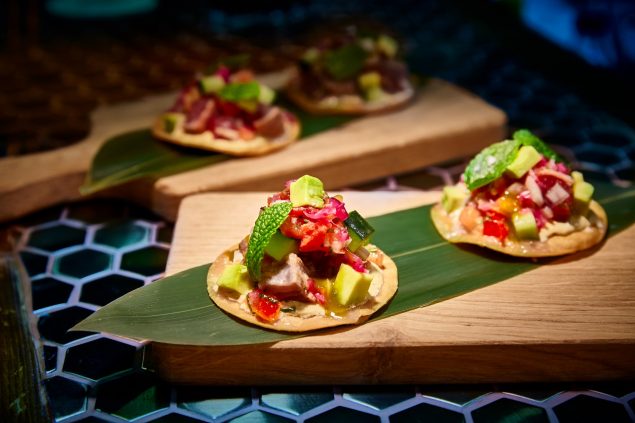 What´s your favorite dish in Barra Cascabel?
"Shrimp zarandeados tacos and tostadas de bonito."
¿Cocktail?
"Mezcaliña!"
———————————
DETAILS IN SHORT
What: Barra Cascabel, Gourmet Experience, El Corte Inglés Lisboa – 7th floor.
Where: Av. Antonio Augusto de Aguiar 31, 1069-413 Lisbon, Portugal
www.saloncascabel.com @saloncascabel #EnchilandoLisboa
Opening hours: Sunday-Thursday: 12:00 to 23:00, Friday-Saturday: 12:00 to 00:00
Natalia Bohórquez Rodríguez
Colombian based in Barcelona • Master in Marketing / Gastronomy • PR & Culinary Liaison • Food writer • @nataliabhqz