SPONSORED POST: From Dijon Originale mustard to Cornichons, Maille has a rich heritage starting in 1747 that honors tradition. Check out these easy recipes that pack great flavor, thanks to Maille.
Need a festive, delicious appetizer that also happens to be gluten-free? Look no further. These roasted sweet potato medallions are topped with a creamy blue cheese and a drizzle of zesty honey Dijon sauce.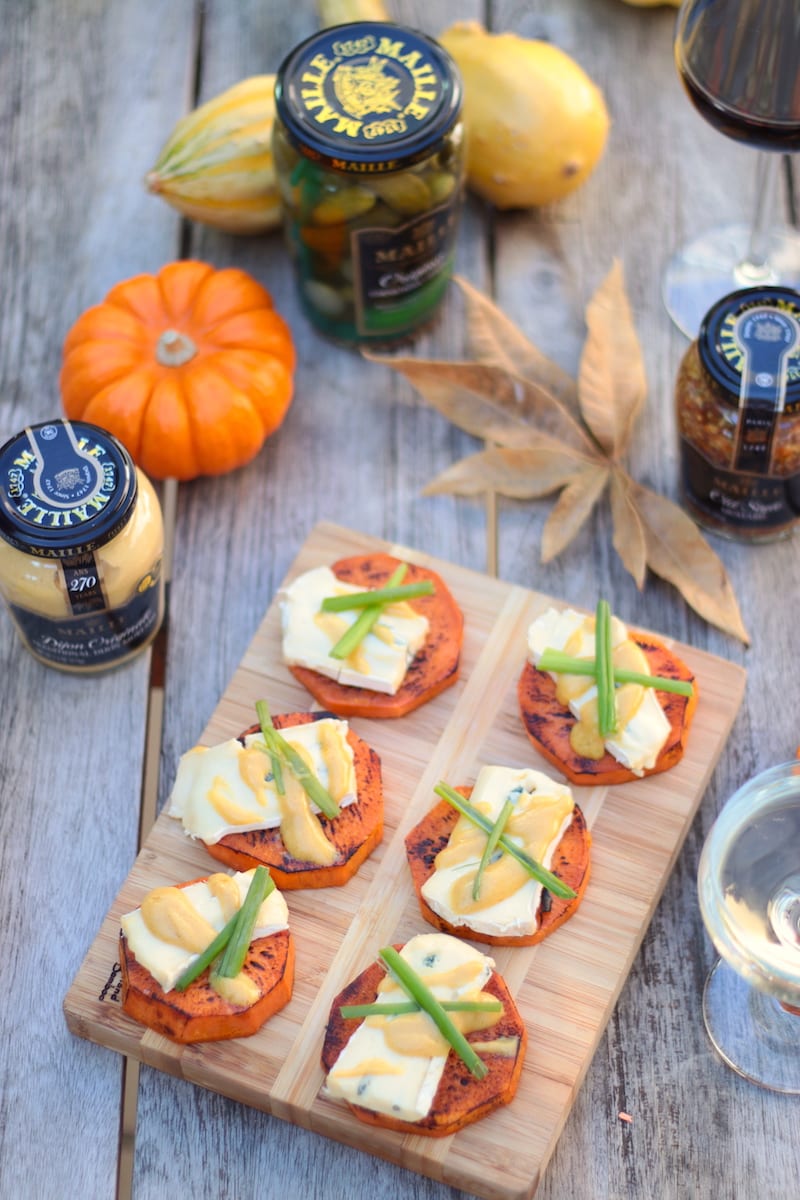 Roasted Sweet Potato Medallions with Blue Cheese and Mustard Sauce
Ingredients
1 sweet potato
Oil
Salt and pepper to taste
3 ounces blue cheese
¼ cup Maille Honey Dijon
1 tablespoon olive oil
Instructions
Preheat oven to 450F.
Cut sweet potato into ¼ inch medallions.
Place on a baking sheet lined with parchment paper and brush with oil and season with salt and pepper.
Roast for about 35 minutes or until they have softened are beginning to crisp up and take on some color.
Remove from oven, let cool for a few minutes and top with a crumble of blue cheese.
Top each bite with a drizzle of Maille Honey Dijon. If the consistency of the mustard is not great for drizzling, thin with a tablespoon of olive oil.