Del Posto Ristorante in New York serves delicious desserts in beautiful surroundings. Unfortunately, the rest of the food leaves much to be desired.
By Kalle Bergman
You want the truth? Ok, here goes. I desperately want to love Del Posto. From the ridiculously gorgeous (or is it gorgeously ridiculous – I don't know) interior, through the very talented bartenders, to the friendly and efficient service – it is a restaurant that I really want to want to come back to. In fact, it is a restaurant I want to live in. Unfortunately, restaurants are generally considered places to eat, not to live, and the eating part is where Del Posto comes up short.
We all know Mario Batali does "everything" when it comes to Italian food in America. From pizzerias and trattorias, over fish restaurants and stores, to dvd's, to tv-shows and books. And probably much more that I've forgotten. Similarly, Del Posto is a restaurant that tries to do many things at the same time. When asked about the concept of Del Posto, our very competent bartender tries to explain. "- We serve traditional Italian food, in contemporary style, with French service, but relaxed, in a luxury environment". Poor chap.
The menu at Del Posto is divided into a prix fixe 5 course meal (115 USD), where the guest can choose between different antipasti, primis and secondis – or the Menu Tradizionale 7 course meal (145 USD). Honest Cooking went with the large menu, to sample the whole spectrum of what Del Posto offers, hoping that the proof would be in the pudding. Turns out, it was in fact only there.
After the Italian amuse bouche servings, the salada nissarda, served with a gently cooked salmon, is not a bad start. It is fresh, well seasoned, and the salmon is done perfectly. But it is still a version of a Niçoise. You know, the French salad. So I can't help but wonder why it kicks off a "traditional Italian" menu. The bollito misto terrine is more fun. And Italian. The terrine itself has deep countryside flavors, the plate looks pretty and comes with a nice kick from the horseradish cream that works well with the crispy broccoli blossoms. But then comes an angel hair pasta and confuses things again. The pasta itself is drowned in a rather uninspiring broth, spiced up with kaffir lime leaves and galangal, topped with a mushy langoustine tail. A mediocre Asian serving, and again very strange in the middle of a "traditional Italian" tasting menu. The Timpano a la Big Night (the 90's cult movie featuring Stanley Tucci), is hearty, has good tomato flavors, and some deep notes from proper sausages and rib bits, but it comes off unsophisticated, not suitable in a menu that costs 145 USD. Similarly, the beef, served with beefsteak tomato, tater tots, mustard greens and smothered in cacio di roma cheese, is good, but without surprise or finesse. An upscale steakhouse dish.
Now, there is good food at Del Posto. Very good food actually. Just skip the first few pages of the menu and go straight to the desserts, where Pastry Chef Brooks Headley serves creative and utterly delicious sweet and savory plates of goodness.
The warmed La Tur cheese, with charred bread and chocolate-olive oil sauce is bewildering, with notes of saltiness, sweetness and earthiness all competing for attention in a perfectly sequenced dance off. The crostata di ananas with ricotta and tarragon gelato is fresh, creative and just decadent. The finale, Chef Headley's mignardises, are equally sensational. The only problem is that the desserts have nothing to do with the rest of the food at Del Posto. In fact, they taste, look and feel like they come from a completely different restaurant. A much better one.
---
---

DEL POSTO RISTORANTE
85 10th Ave.
10011 New York, NY
Phone 212.497.8090
Website
---
---
The Honest Cooking Rating System
****** Six stars – Cooking on the highest international level. Service is impeccable and beverages are perfectly paired with the food. A world class dining experience.
See Also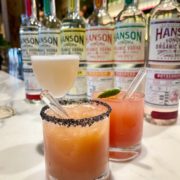 ***** Five stars – Represents cooking on an international level. Dishes look and taste great and display a personal touch. Service is highly professional making it a dining destination that is really worth a detour.
**** Four stars – This represents very good cooking with ambitions. Solid preparation of all dishes, only very few flaws. A restaurant that Honest Cooking recommends a visit to.
*** Three stars – Represents good cooking, and an above average restaurant, but without the more personal touches and craftsmanship that is demanded of higher ratings.
** Two stars – Represents average cooking. The restaurant doesn't reach a level where the food stands out as anything special, and / or service / ambience has flaws.
* One star – Represents sub-par cooking and service. A restaurant to stay away from.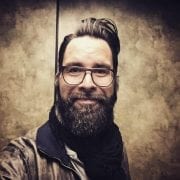 Kalle Bergman
Kalle Bergman is a food writer and media entrepreneur who is the founder of Honest Cooking. As a food writer, his writing has been regularly featured in publications like Gourmet, Los Angeles Times, Huffington Post and Serious Eats. He is obsessed with simple food, more often than not from his native Scandinavia.