Red Velvet Cookie Milkshake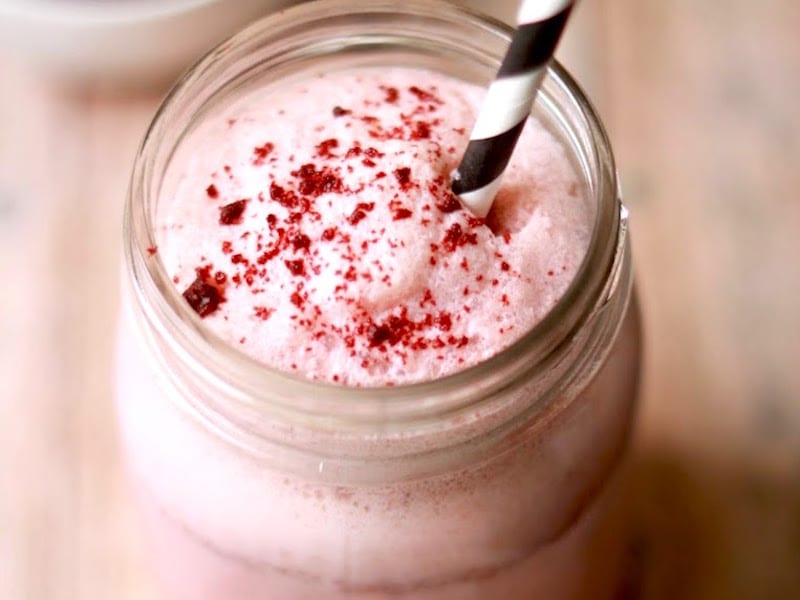 A rich and creamy milkshake inspired by Red Velvet Oreo Cookies.
I thought this would be a fun post to create, since the Red Velvet Oreos hit the shelves last month. I think they taste pretty good and the cream cheese flavored filling is my favorite part. The results of the milkshake are a rich red velvet flavor with a mix of cream cheese and french vanilla.
The crumbled Oreo on top seals the deal for a lovely treat. This would be great to drink on a weekend, while watching your favorite movies or lounging around. What could be better than red velvet?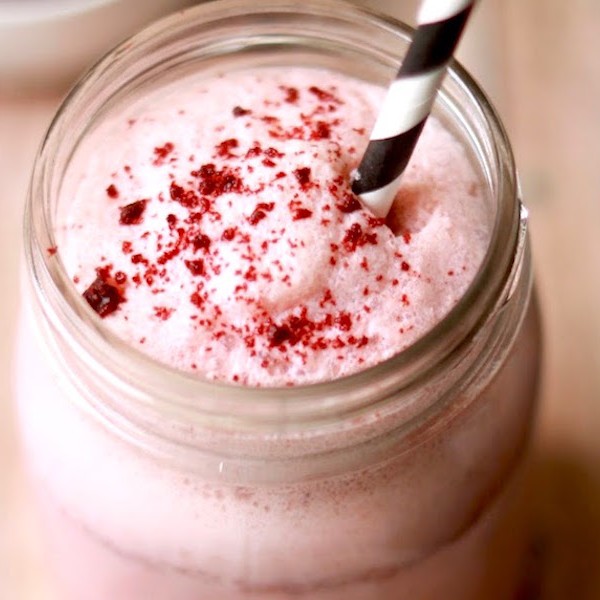 Chineka Williams
Ingredients
3

red velvet oreos

1/2

cup

milk

I used 2%

2

cups

french vanilla ice cream

1/4

teaspoon

pure vanilla extract

whipped topping

optional
Instructions
Place milk, french vanilla ice cream, and pure vanilla extract in blender. Set aside.

Place 2 Oreo cookies into the blender.

Start blender on low speed and progress to high speed until all ingredients are combined.

Pour milkshake into cup. Covering with whipped topping is optional.

Scrape filling out of remaining Oreo cookie. Crumble cookie over milkshake .
Chineka Williams
Chineka is the face behind the blog, Savor The Baking. She loves baking, photography, and writing. Her other hobby includes playing the clarinet. She currently resides in Washington state.