It's Meatless Monday! Take a favorite appetizer like tortilla chips and pico de gallo and put a fall twist to it with this recipe.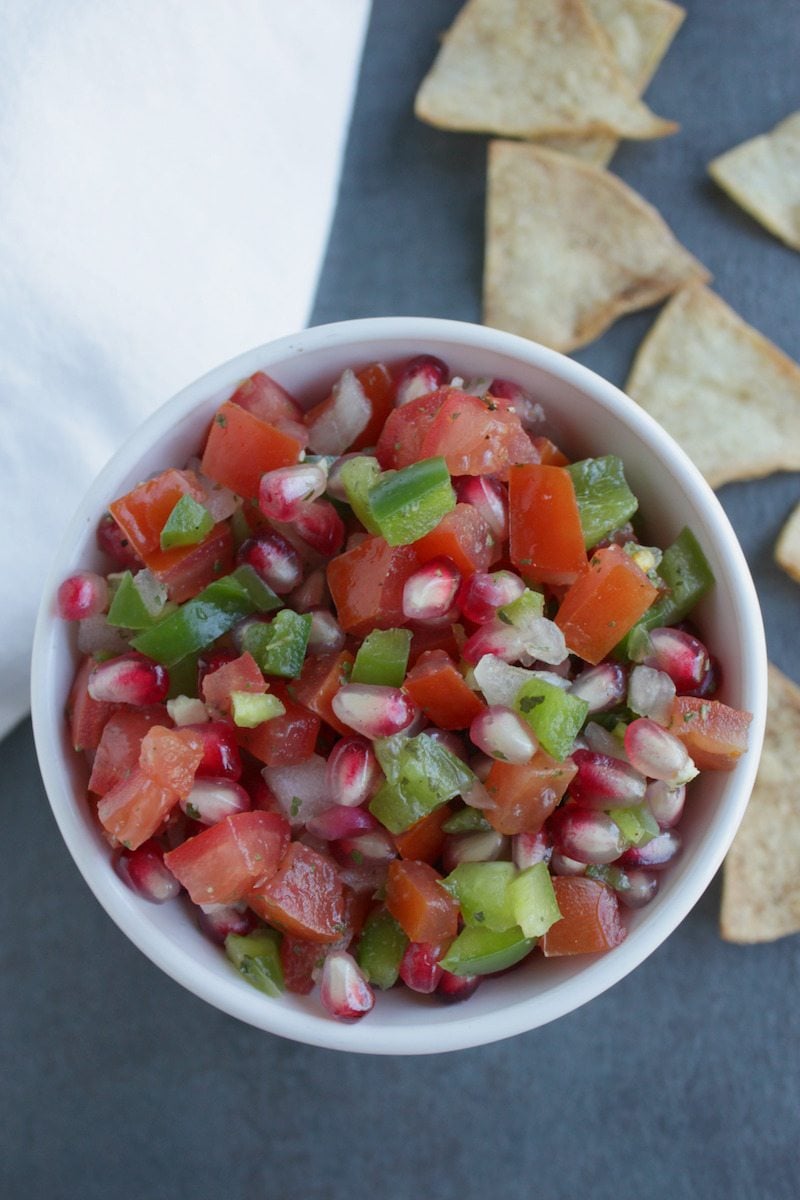 I've been craving something festive for fall. I created these delicious pumpkin spiced baked tortilla chips on a whim. The whole family goes crazy for them. I can't seem to keep enough of them in the house at one time. The are usually gone within minutes.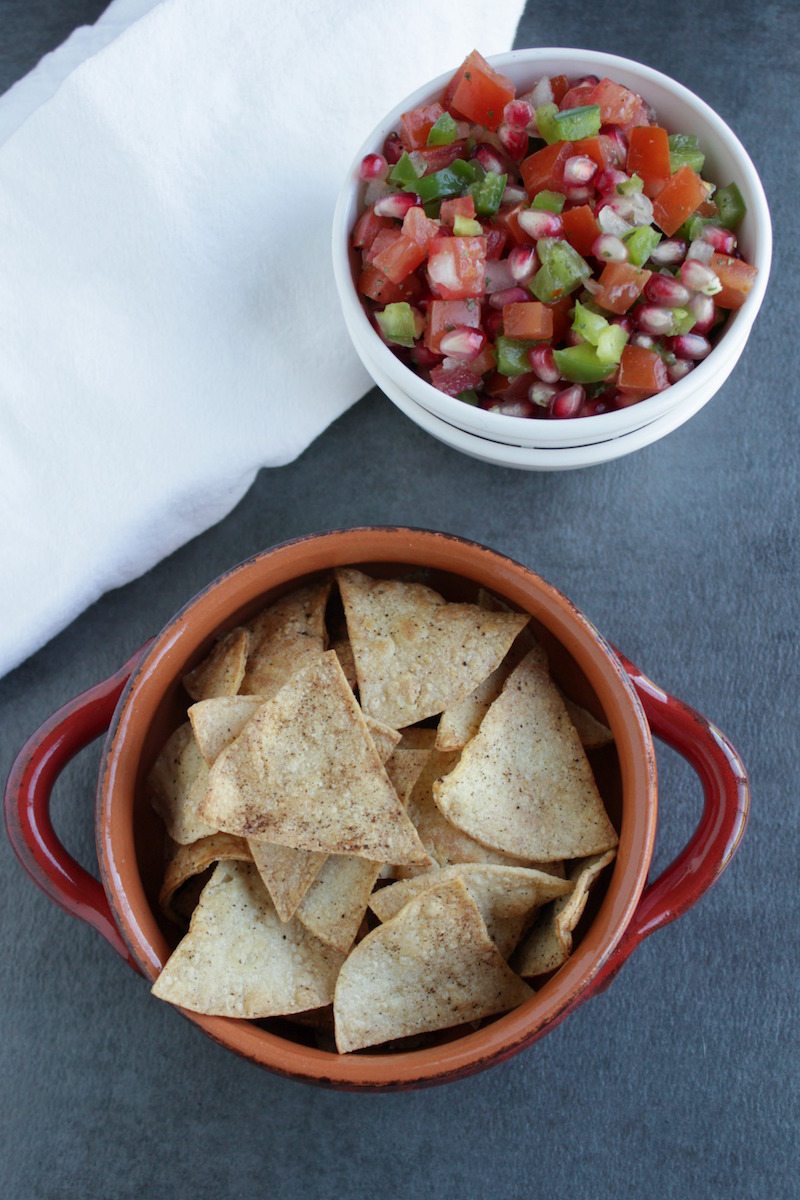 To serve with them I contemplated pomegranate guacamole but that wasn't appealing to me. So I came up with this refreshing bright pomegranate pico. It's a pop of brightness in your mouth. I absolutely adore it.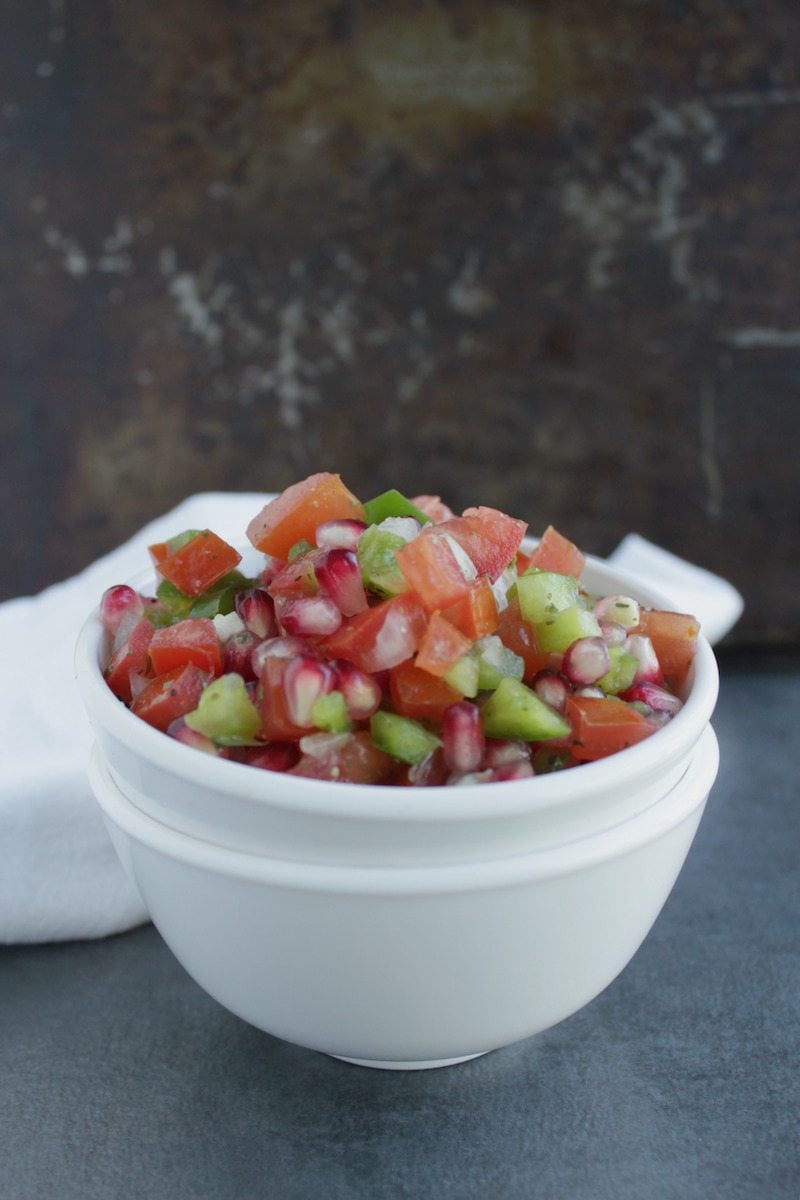 This would be the perfect recipe to bring to parties and family get together this holiday season. It takes literally no time at all to make and can be made several days ahead of time. Everyone will love this festive recipe.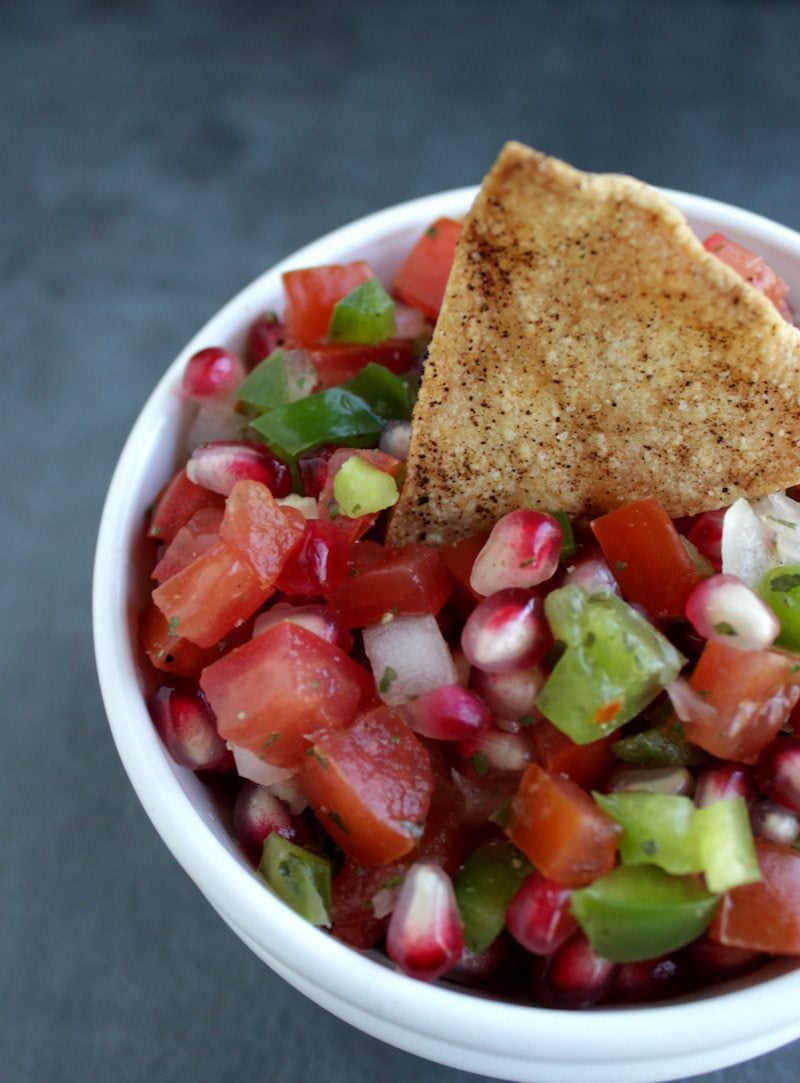 Pumpkin Spiced Tortilla Chips with Pomegranate Pico De Gallo
Ingredients
Tortilla chips:
10 corn tortillas
4 tablespoons olive oil
½ teaspoon chili powder
¼ teaspoon pumpkin spice
½ teaspoon sea salt
⅛ teaspoon pepper
Pico de Gallo:
3 roma tomatoes, diced finely
½ small onion, diced finely
½ small green pepper, diced finely
½ cup pomegranate seeds
1 jalapeno, diced and deseeded
⅛ teaspoon sugar
½ teaspoon garlic powder
salt and pepper to taste
1 lime, juice of whole lime
3 tablespoons cilantro, chopped finely (if desired)
Instructions
Tortilla chips:
Preheat oven 375*. Get two baking sheets out.
Brush each tortilla with olive oil
Cut tortillas in half and then cut each half into thirds.
In a small bowl combing chili powder, pumpkin spice, salt and pepper.
Lay each tortilla triangle on to a baking sheet in a single layer.
Sprinkle seasoning mixture evenly over the tortillas.
Bake for 5 minutes. Remove from oven and flip each tortilla and rotate pan before placing back in oven for 5- 10 minutes longer.
Pico de Gallo:
Combine all ingredients in a bowl.
Place in airtight container and refrigerate for 2 hours.
Serve.