Napa Valley – Heavenly Flatbread at Pride Vineyards, St. Helena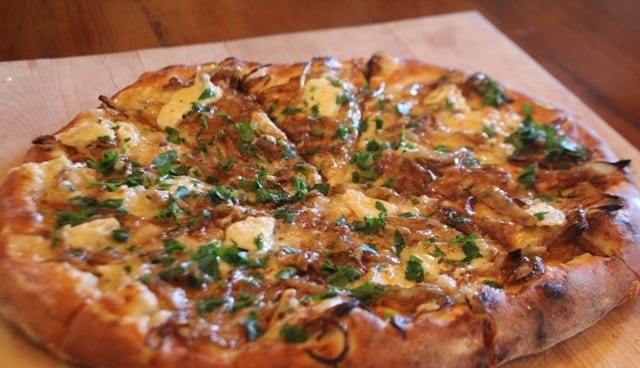 A deceptively simple flatbread unexpectedly steals the thunder at Pride Mountain Vineyards in Napa Valley.
By Ambra Meda
When you ask Jason Skelly, Pride Wineyard's Chef, how he named this special dish, he blushes, muttering that it's merely a flatbread, as if wasn't noteworthy. However, his humility cannot conceal the mastery of his creation.
When it unexpectedly arrives at the table, as a pleasant wine tasting intermezzo, it captures my attention, stealing the stage to Pride's esteemed bottles.
The sense of smell is the first to be taken. Sweet-scented red onions, fresh parsley and fragrant melted Cambozola cheese whet my appetite.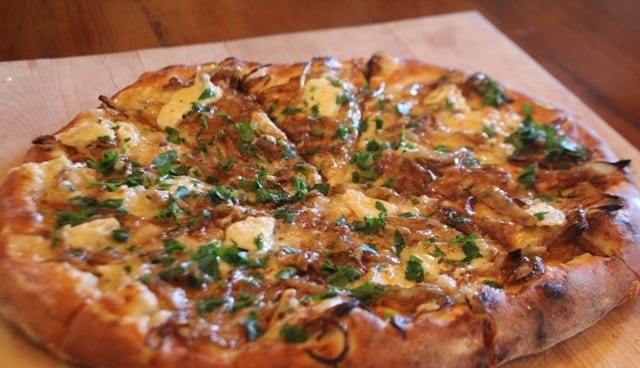 Deceivingly minimalist, this pizza hides a slow and accurate preparation. Not only is the dough a combination of rain water imported from New Zeland and "farina 00" (gluten whole wheat flour) arrived directly from Italy. The onions sprinkled on this light and soft bread base have been leisurely sautéed for two hours in a Sherry vinegar and Madera wine reduction with Verdello grapes.
I grab a slice while the Cambozola (a flavor in between Brie and Gorgonzola) is still sizzling. Outside the window, unbounded hills combed with vineyards dominate my sight. One mouthful is enough to lead me to Heaven. The bite is the first of a long series.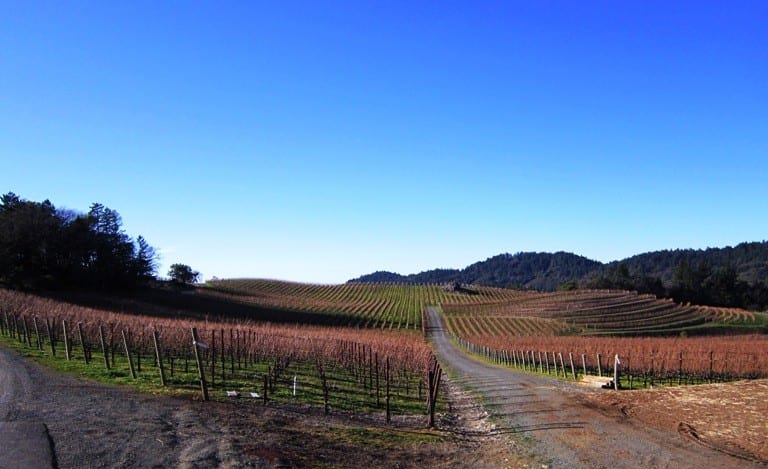 Note: Chef Skelly only cooks on rare occasions. If you want to be sure sure to bump into his flatbread, specify by request in your reservation.
Pride Mountain Vineyards, 4026 Spring Mountain Road, Saint Helena, CA www.pridewines.com
Ambra Meda
It is often said that Italians don't eat to live, but live to eat. And to Ambra, philosophizing about food is no different than discussing art. She grew up as a devoted lover of all things Italian, from pumpkin gnocchi to pistachio gelato. After moving to the United States she discovered the pleasures of a new world of food. She eats, travels and writes for Still Served Warm.