If you are wise, you will soothe your cold-weather rough edges with fried pickles and cocktails at The Vanderbilt.
By Rebecca Orchant
Around this time of year, I do a lot of complaining about the weather. I hope you guys can forgive me. There is something about this particular transition of fall to immediate winter that really seems to throw me and the ones I love into a funk. I'm envisioning the next six months of bitter cold, slush on the ground and decreased sunlight, but am not quite to the point where I anticipate cozy nights with hot toddies and braised meats. It's an ugly limbo, October.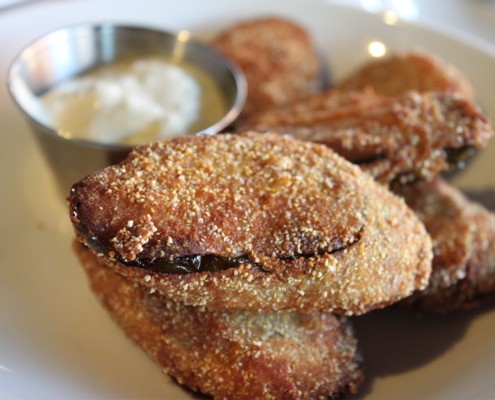 One freak snowstorm later, November is here with its closed windows, boots and early sunsets. I am glad to say that I spent one of our final bonus days of summer a few weekends ago sitting in the window of The Vanderbilt, sipping a cocktail of tequila and grapefruit juice, acting like I will never stop wearing flip flops and sun dresses.
This is a place I'd like to recommend that you all get to. While our days of open-window-sitting may have come to an abrupt close for the year, the days of cuddling up by a closed window with a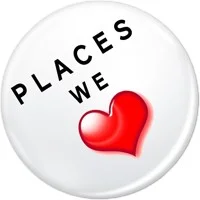 whiskey drink are now upon us. And the things that you want to snack on during times like these are inevitably comforting. The Vanderbilt, no matter where you come from or what you are hungry for when you need comfort, will probably have you covered. Their fried pickles do not suffer from this weird idea people seem to have that beer batter belongs on pickles. Pickles are inherently juicy on the inside and when you fry them, that juice comes out and makes beer batter soggy. These pickles are fried in cornmeal, like one of the other greatest fried things in the world: green tomatoes. They stay crispy on the outside, juicy on the inside and are cooled down with homemade ranch dressing.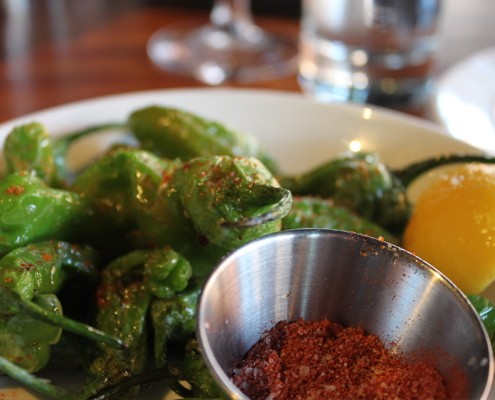 Then there are shishito peppers with pimentón salt and lemon. These looked suspiciously like padron peppers when we had them, but the idea is the same and they were so delicious we ordered a second plate after we polished off the first.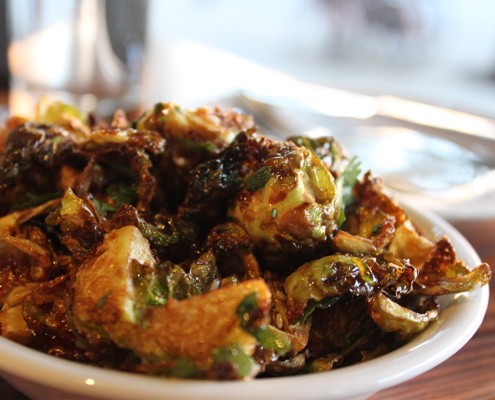 Brussels sprouts glazed in honey and Sriracha came next. These bordered on almost too sweet for me, but the crispy edges from (obviously) being dropped in the deep fryer proved to be too much for my fragile willpower and somehow the whole dish disappeared. There was also an incredibly creamy, shockingly green bowl of broccoli soup with cheese crumbs. It was sort of like they cooked down a big old cheese skirt and crumbled it on top. I mean, if that does not sound comforting, then I think we need to have a sit-down about what comfort means to you. I'm sorry that there is no picture of that, I consumed it rather enthusiastically.
The space itself is deceptively large, which means you can bring lots of friends to commiserate about the cold with. The cocktails were not overwhelmingly exciting, but were classic and simple, with a few including their house bitters. This is the kind of place that makes Flynn exclaim, "What are you doing at my bar??" when I go without her. If you know her, that should be enough for you. If you don't, I will say that "my bar" is a title she rarely bandies about. It is worth it, their happy hour is cheap, the summer was cool there and I can only expect that the winter will be warm. Since this is what we're all looking for, I'll see you there. And I'm especially sorry for what it looks like when I eat that broccoli soup. I will try to lick the bowl more discreetly next time.
The Vanderbilt
570 Vanderbilt Avenue
Brooklyn, NY 11238

(718) 623-0570
Rebecca Orchant
Rebecca Orchant is a New Mexican ex-pat living in Brooklyn. She likes onions and pickles more than most people, stops in every diner that crosses her path and has been known to indulge in a cocktail or two. You can find more vinegar, whiskey and butter-soaked tales on her blog, Chronicles of a Stomach Grumble.