Opened by Brian Goldberg in 2010, Sustain restaurant + bar breathed fresh air to Miami's dining scene. The restaurant enticed locals with its opening as early as the previous summer and opened to rave reviews in the last weeks of December.
By Mandy Baca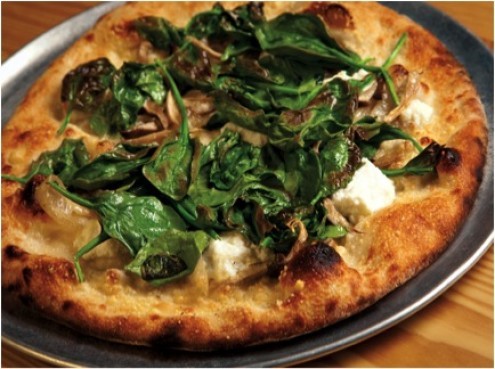 Located in Miami's hottest new neighborhood of Midtown, the Sustain Restaurant + Bar has by no means reinvented the wheel, but they are part of the extremely important movement towards making sustainable and local food the norm in Miami. They've also contributed to the area's growing pork focused menu with items like chicharrones, Berkshire pork loin, and charcuterie. While Miami is not at the level of food city like New York or San Francisco, the success of Sustain is a testament to the its own lifeline and the lifeline of the type of movement that will be more prevalent in the city in the years to come.
Let's talk a bit more about the food. Chef Alejandro Pinero bangs out American fare with a twist. The menu changes seasonally and includes daily specials. The restaurant's main goal is to provide local and organic ingredients above all, showcasing the splendor of Florida's best products and making farmers household names. Said mission is expressed more eloquently on the restaurant's website:
"Beliefs about and practices related to sustainability took root in the farmer markets where we shopped and the kitchens of our homes where we prepared daily meals. The simple act of recycling a plastic bottle. The composting of organic table scraps and garden-grown vestiges. The rehabbing of a salvaged table large enough to seat many friends and family."
Menu must-tries include the chicharrones, fried chickpeas, house charcuterie plate, steamed mussels, fried chicken, and the 'Harris Ranch' fork & knife burger. Their most famous dish: the 50-mile salad, utilizing only ingredients sourced within 50 miles from Midtown Miami.
My favorite area in the restaurant: the bar. In my opinion, also the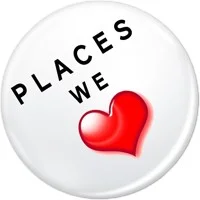 best seat in the house, where you can make new friends and catch up with old ones while eating great food. Headed by the beverage director, Daniel Toral, the fully stocked bar features an incredible wine and beer list and a bespoke cocktail menu using both innovative and fresh ingredients like lavender and guava. It also doesn't hurt that they carry some obscure spirits like whiskey from the Hudson River Valley.
The localism doesn't end with the food. Their interior is completely sustainable too. Serving as one of the most impressive restaurant interiors in Miami, local artisans utilized recycled and reclaimed materials to outfit the dynamic space transporting guests to a fairytale woodland, both sleek and appealing to either sex. The restaurant's largest wall features a rib cage mangrove installation that truly defies words.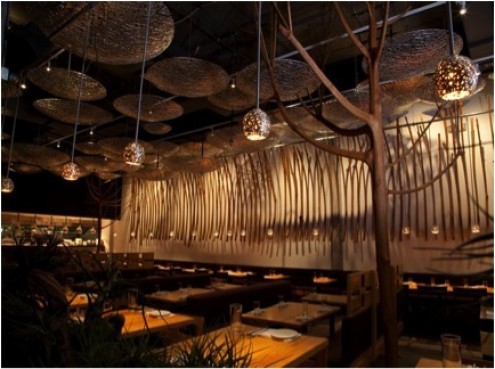 In a sentence, Sustain is the place to go anytime. Casual enough to go any day, but still fancy enough to celebrate. With the popularity of celebrity chefs and foodism in general, it's easy to forget the small and simple things in life that excite and inspire.
Sustain restaurant + bar
3252 NE 1st Avenue #107
Miami Beach, FL 33137
For more information and reservation details, visit Sustain Miami's website, www.sustainmiami.com.
Mandy Baca
As a food obsessed Miami native, Mandy found her true passion for writing while in Hospitality School; uninspired by the school's corporate sensibilities, she dreamt of a more creative route where food and art merged. She holds a masters degree in Italian Gastronomy & Tourism at the University of Gastronomic Sciences and works as the cheesemonger at Kork Wine & Cheese. Most days she can be found writing as she contributes to a variety of Miami publications. As a young writer, she hopes that her unique voice will gain an avid following and is on a personal mission to advance the interest in food culture nationally.