Places We Love – O'Dowd's Seafood Bar in Connemara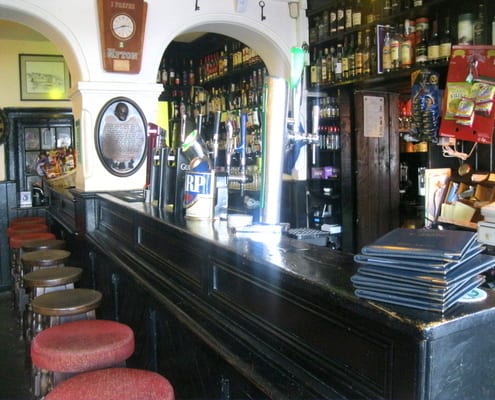 O'Dowds is an award winning traditional pub which remains open all year round serving local seafood and craft beers.
By Jess Lacey

Roundstone in Connemara feels like the end of the earth. A small village perched on the edge of the Atlantic Ocean, it is a bustling tourist hub in Summer when the local holiday homes, B&B's and hotels book out for months, and a virtual ghost town in Winter with a local population of just 239. Still, the town has been a home away from home to many on the Irish arts scene past and present, from Jack B Yeats to U2 who have come to enjoy the dramatic landscape of one of Ireland's most beautiful regions.
O'Dowds is an award winning traditional pub which remains open all year round serving local seafood and craft beers. Reputedly haunted (at least according to a family friend) it faces out over the harbour with views across Bertraghboy bay and has been run by the same family for over 100 years. The pub has the friendly atmosphere rural Ireland is known for. When a regular calls in for a cup of tea and a chat with the bar lady, who is of course called Mary, he offers to move his Jeep when he realizes it is blocking our view. Beside us sits another regular who comes in daily for her lunch. In the snug at the back of the wood paneled pub a fire is roaring to keep out the winter cold.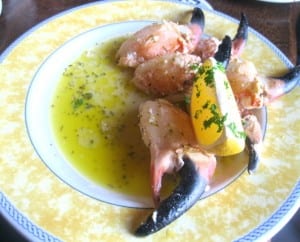 The menu is extensive but the selection of seafood freshly delivered each day is a must. We shared fresh oysters, crab claws with garlic butter, seafood chowder and crab salad washed down with Guinness and emerging Irish craft producer O'Haras Red Ale. The chowder is rich, filling and warming. The crab claws are fresh and tasty, perfectly dressed with fragrant garlic butter. The oysters and crab salad are swiftly devoured by my companions. I am still sadly squeamish about oysters and so leave them to my companions who declare them wonderful, dressed simply with Tabasco sauce. All this is served with baskets of freshly made brown scones for mopping up the garlic butter. This is all rounded off by fresh coffee for my companions and we struggle out, warmed and full into the cold for a brisk winter's walk along Gurteen strand before the light fails. O'Dowd's is an annual pilgrimage for my parents who have visited Connemara for many years, and now I can see this family tradition will carry on to the next generation.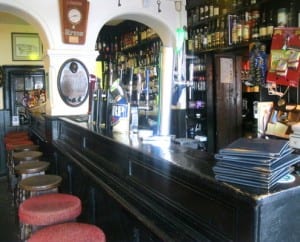 O'Dowds Seafood Bar and Restaurant, Roundstone, Connemara, Co. Galways
Jess Lacey
Jess Lacey is an Irish food blogger and soon to be lawyer. She has found a home in London, Dublin, Leiden, Melbourne and Aarhus. After a brief foray into the world of Michelin starred cooking, she decided to keep cooking and food as relationships based purely on passion rather than income. She travels frequently, and justifies this by writing about it. More of her musings and recipes are available on her blog, Canal Cook.