With only 24 hours in Shanghai, Beth Ebin decides that dumplings for breakfast is the way to go.
By Beth Ebin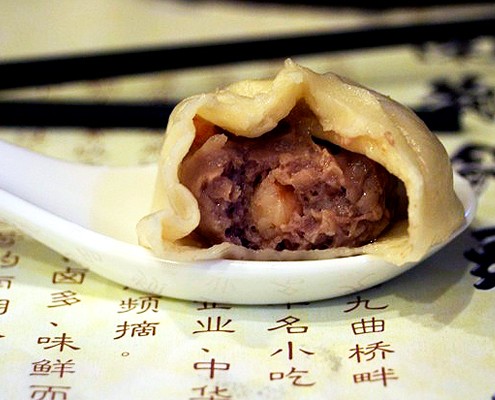 It was only 11am when I sat down at the famous Nanxiang Steamed Bun Restaurant in the Old City of Shanghai. I had 24 hours in Shanghai and couldn't waste any time on the usual hour long or more lines that form on each level of this 3 story restaurant. Though it was early, skipping xiao long bao (soup dumplings) would have been like not buying a slice of pizza in NYC or passing up a dish of paella in Valencia, just couldn't happen. And, so, dumplings for breakfast it was.
Nanxiang Steamed Bun Restaurant has over a century year old history and tourists and locals alike flock here to sample the traditional Shanghai staple food of xio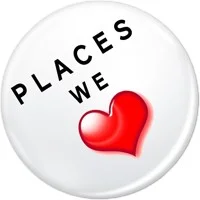 long bao. For those of you not familiar with these little pouches of deliciousness, xio long bao are meticulously crafted little dumplings made out of a flour dough wrapper and filled with either pork or crab and roe (other fillings have emerged as well). But, what makes these dumplings so darn good is the little surprise that awaits you when you bite into one; a spoonful of rich warming soup.
Xiao long bao was first invented at Nanxiang when the cooks figured out a way to a add solidified broth gelée to the crab or minced pork filling. Once they steam the dumplings the gelée returns to a liquid and the soup dumpling is born. Creating xio long bao is an art form and with a non seasoned cook preparing them, a lot can go wrong. The dumpling meat can become rubbery, the wrapper can become too thick or too thin and break and without proper timing and temperature the gelée that makes these so special can become greasy or stay partially solidified. However, at Nanxiang you will always get the perfect xio long bao.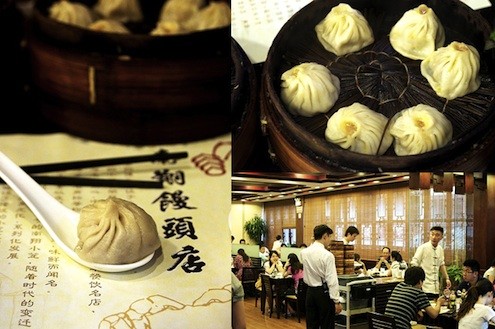 Having read about Nanxiang Steamed Bun Restaurant before hand, I knew I was in for a wonderful culinary experience. At 11am the line at the take away window downstairs had already drawn a crowd a block long and so I decided to go straight up to the third floor where getting a table at this hour shouldn't be a problem. I was seated right away and ordered their famed pork and crab roe filled xio long bao along with a crab and pork xio long bao. They arrived in bamboo steamers and each one had the perfect texture along with the perfect amount of filling and warming soup. Nanxiang more then delivered on their reputation. As I was leaving the third floor restaurant had already filled up the waiting room and people were lined up down the stairs waiting for a table.
Aside from the amazing xiao long bao that I sampled, Nanxiang also serves up other favorites like their award winning King Sized Crab Roe Steamed Bun and Drunken Chicken.
Nanxiang Steamed Bun Restaurant is one of those 'must go' stops for any foodie or xio long bao fan when visiting Shanghai. However, if you don't want to eat dumplings for breakfast, be prepared to wait a good hour or more for these succulent little treats. But, trust me, they are well worth the wait.
Nanxiang Steamed Bun Restaurant
Yuyuan Bazaar, 378 Fuyou Road, Shanghai, China
Beth Ebin
Beth Ebin is a devout foodie who learns from epic failures in the kitchen as well as great successes. Beth is originally from New York and now lives in the Negev desert of Southern Israel. She spends her time blogging about her new life and sharing her tasty creations with newly discovered spices and produce she finds through her adventures. When not in the kitchen, Beth spends her time traveling and believes the best way to learn about a culture is through their food.