Places We Love – Kapoor's In Delhi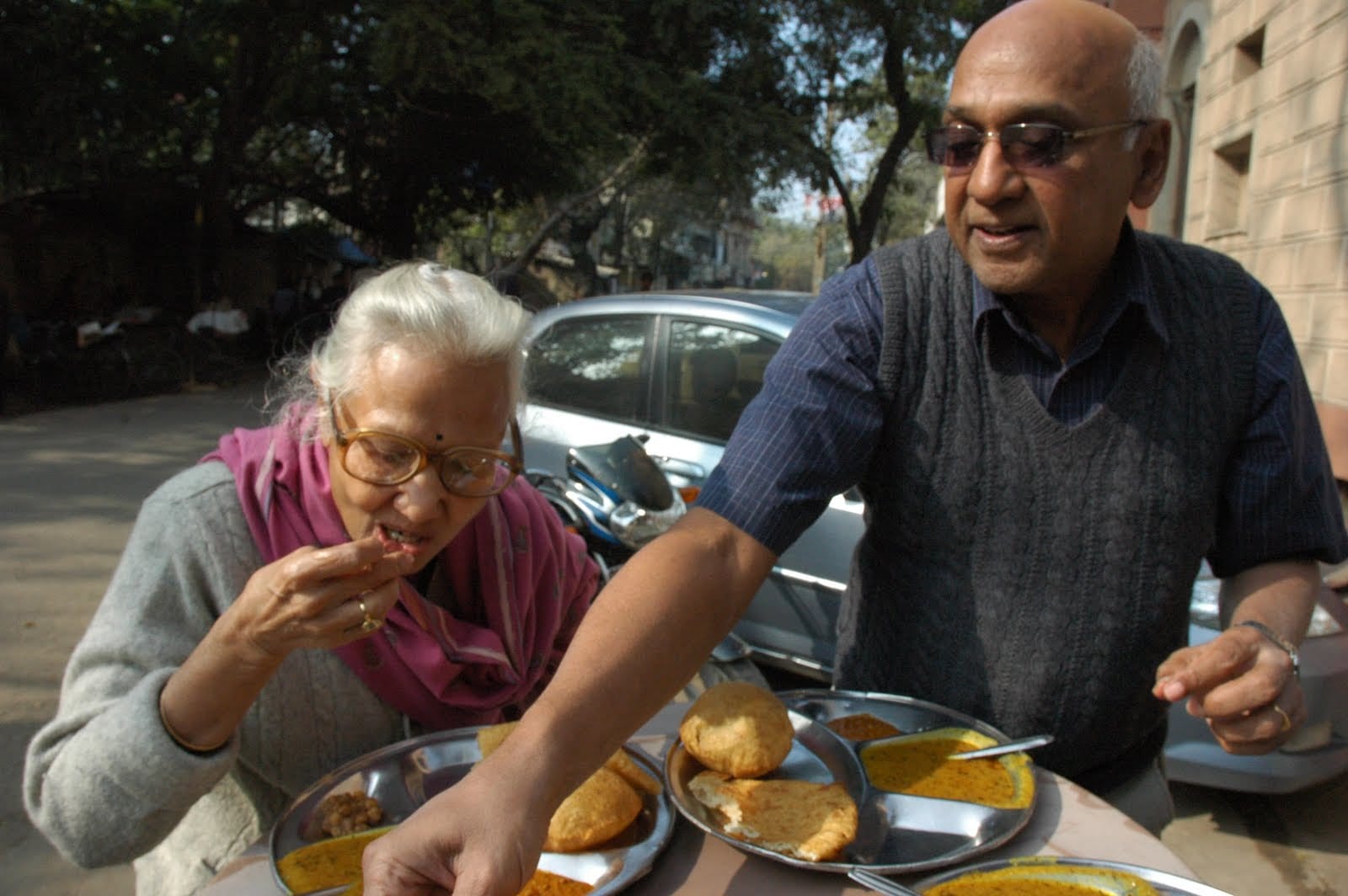 A roadside snack corner in Dehli has become one of Chitra Agrawal's favorite places to eat.
By Chitra Agrawal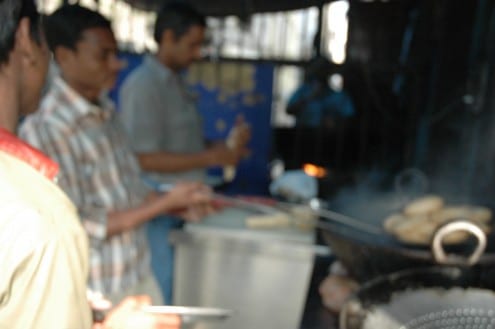 So when I was in Delhi, I did eat a ton of food, but I have to say Kapoor's was most memorable. This place is one of my great aunt Kumud's favorites and it's obvious from how the owner, Vikas Kapoor, dotes on her that she is a regular. The restaurant is roadside and quite close by to where she lives in Malviya Nagar. They make two of my favorites snack foods (both deep fried of course!) – chole bhatura, fluffy and thick bread with chickpea curry –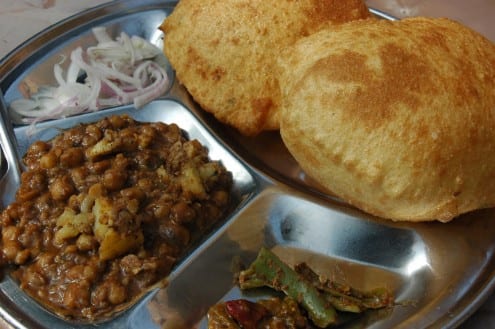 and khasta kachori, flakey bread stuffed with curried lentils –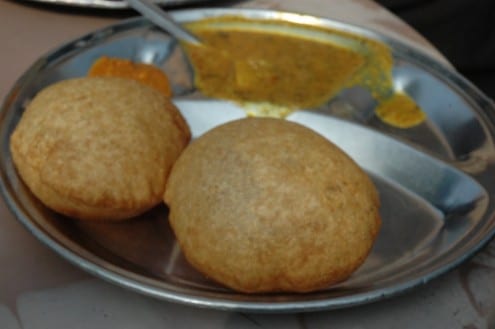 It was definitely the best I have ever tasted and I don't like superlatives! I brought some kachoris back home with me. I realized they print out your name on a label for each take out item so every time I took one out from my fridge, Kumud's name was on it. How cute because they already reminded me of her!
Kumud and my father enjoying their kachori –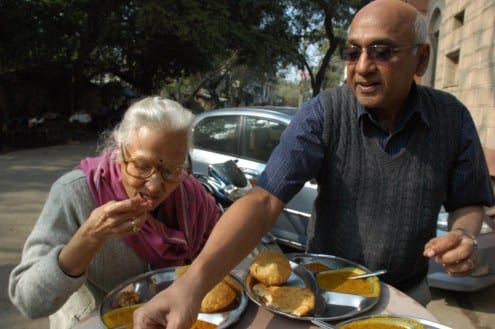 Here are some more photos from the day.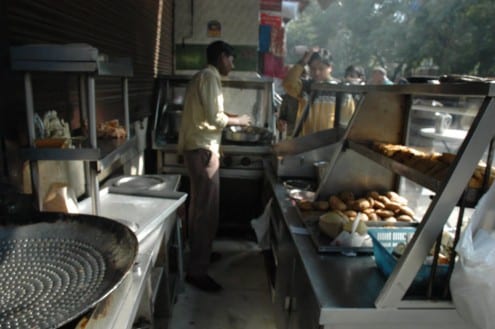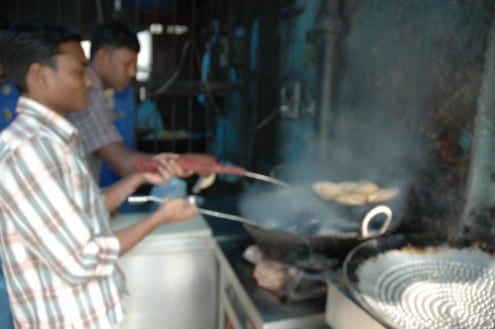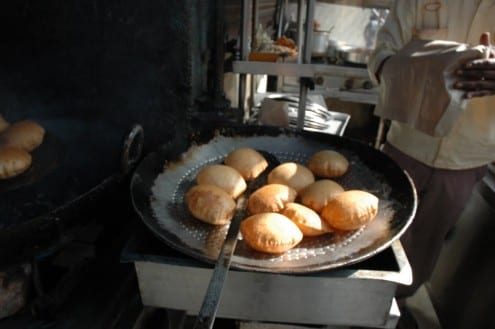 Kapoor Snacks Corner & Caterers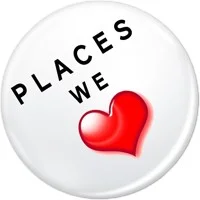 M-1, Malviya Nagar (Behind Government Hospital)
New Delhi 110017
9350389134, 9717345000
Kapoorcaterer.decoraters@gmail.com
Chitra Agrawal
Chitra writes the food blog, The ABCD's of Cooking, which chronicles her adventures cooking American Born Confused Desi recipes. When she is not recipe blogging, Chitra can be found hosting her online cooking show and a supper club featuring Indian-inspired, vegetarian cuisine. She also teaches cooking classes and sells Indian street foods (sometimes yummy Indian tacos!) at events and artisanal markets in Brooklyn. Her cooking has appeared in the New York Times Dining Journal and she is a contributor to The Huffington Post, Gojee, The Daily Meal and Brooklyn Based.