Try an authentic Caribbean-style piña colada.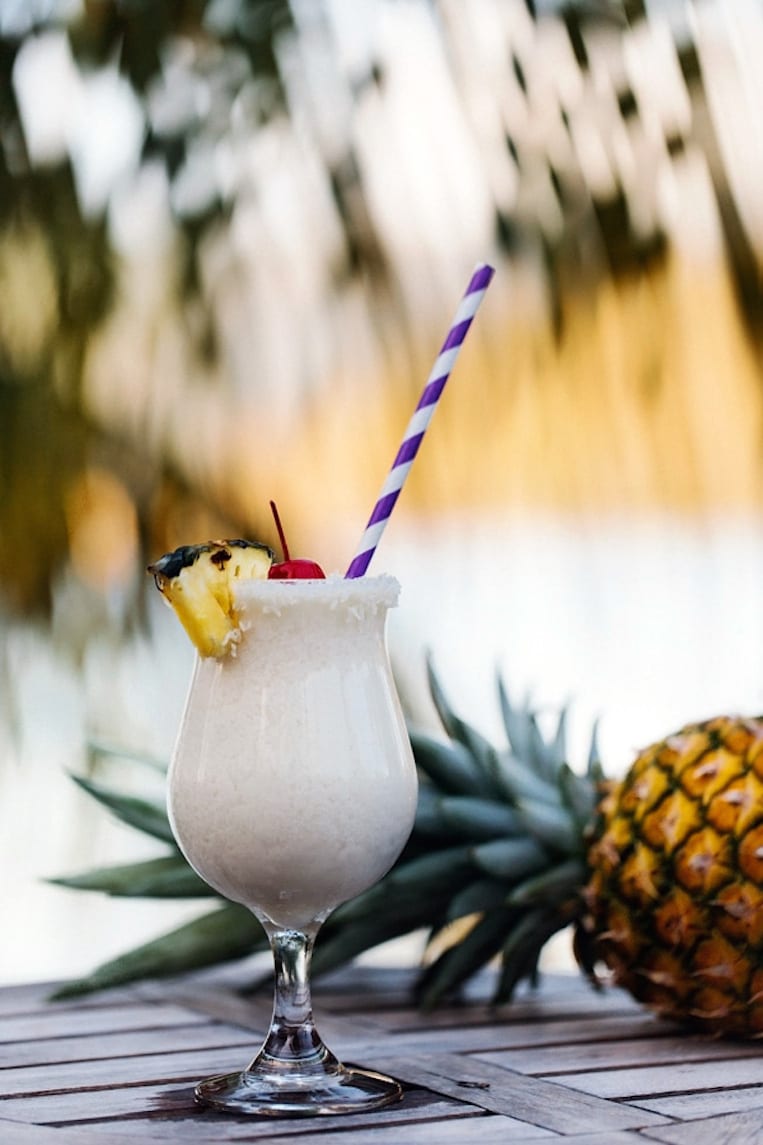 It is the pineapple season in the Caribbean. Everywhere you go somebody's serving something made with freshly cut pineapple. Some serve it just by itself, some as a dessert dipped in chocolate, and some puree it and incorporate it into drinks. Though I love fresh pineapple in any shape or form, I love piña coladas especially when they are made with fresh pineapple during its peak season. If you ever come to Virgin Gorda around this time of the year, make sure to treat yourself to one of these delicious drinks. I promise you will be glad you did. It is that good.

Piña Colada
An authentic Caribbean-style piña colada.
Ingredients
2 ounces white rum
1 ounce coconut cream (Like Coco Lopez)
1 ounce heavy cream
6 ounces Pineapple Juice, freshly squeezed
4-5 ounces ice
a wedge of pineapple, as garnish
cherry, as garnish
pinch of nutmeg, freshly grated (optional)
unsweetened shredded coconut, for the rim of the glass
Instructions
Place white rum, coconut cream, heavy cream, pineapple juice, and ice in a blender. Blend until it reaches a smooth consistency.
Moisten the rim of a hurricane glass with the pineapple and then dip in the shredded coconut.
Pour the piña colada into the glass. Garnish with a wedge of pineapple and cherry. If preferred, sprinkle it with freshly grated nutmeg.
Serve immediately.